Introduction:
Pre-made website templates are accessible when looking for the ideal web design for your e-commerce firm. Some of those templates are free, or drag-and-drop website firms may entice you with their extensive collection of templates (for a price, of course).
It's easy to become infatuated with the quick and easy process of getting your e-commerce website up and running in minutes, given the mountain of ready-made website designs.
On the other hand, generic web design templates for e-commerce firms are a gleaming exterior that conceals a stale, overused, and overpriced clone of thousands of different websites.
We discussed the topic in this blog.
Here are the Top 15 Benefits of a Custom eCommerce Website:
As you may already be aware, the eCommerce sector is extremely competitive. Therefore, you must differentiate yourself from the competition by providing a user-friendly and, more crucially, business-friendly eCommerce website.
So. Let's look at 15 reasons you should hire a competent web development business to create a custom eCommerce website.
A mobile-friendly website
You must admit that the way consumers shop online is rapidly changing. Online buyers can now leave a review for any site and browse other customer reviews with their cellphones.
Buyers can use a Google search to compare the price of a product across several websites, with search engines attempting to provide more relevant results.
Nowadays, customers who prefer to search using their mobile devices, Siri or Google Assistant, require a mobile-friendly eCommerce site.
The layout of a mobile responsive shopping website depends on the device's screen size. Text and graphics adapt automatically, and column layouts alter as well.
You can hide unneeded photos, columns, text, and almost anything using mobile responsive design techniques to deliver a clean layout to the end user.
Furthermore, Google began indexing mobile-friendly websites in search results in April 2015. Google's new algorithm will have a detrimental impact on slow-loading mobile sites.
Besides mobile-friendliness, Google now considers loading speed an important factor in mobile search rankings.
Designing a custom eCommerce shop
Nowadays, customer experience is the most crucial factor in growing your eCommerce business. Search engines like Google reward websites that provide a positive user experience, creating a new competitive environment for businesses.
Customers are aware of your competition and can quickly open a new tab and shop with them.
A unique storefront design can give you a competitive edge and express the essence of your business.
Customers will prefer a website that provides a better user experience and that you can adapt to match your customers' demands while also representing your brand.
A bespoke website will ensure that your company stands out from the crowd.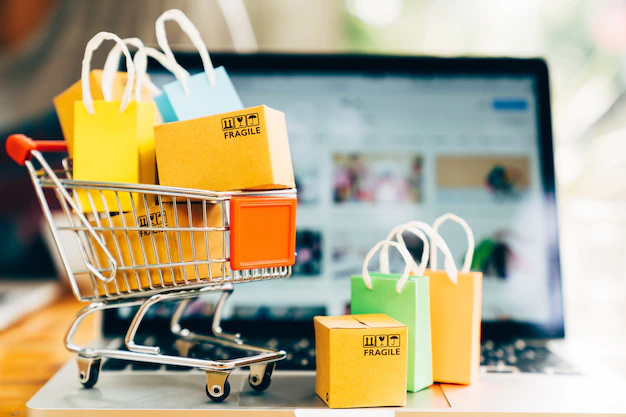 Ranking in search engines
If you didn't know, SEO is critical to any eCommerce business's success and a large part of your company's online marketing initiatives. Essentially, e-commerce companies require SEO not only for the sake of differentiation.
Consider that your eCommerce website does not receive traffic from Google, Yahoo, or Bing. How will you keep it going? In that case, you'll have to spend increasing money on paid advertising and endorsements.
Online buyers typically conduct searches before visiting any eCommerce site, so you'll need sophisticated SEO tools built into your custom eCommerce platform to help search engines crawl the website. Search engines such as Google are a reliable traffic sources, resulting in improved conversion rates for your eCommerce site.
Management of customer relationships
Combining a full-featured customer relationship management software (CRM) with your custom eCommerce website will automatically collect information about orders, customers, and more.
CRM software allows you to manage customer interactions better and provide relevant products and services to your clients. As a result, it will boost sales conversion rates.
Strong client relationships are a no-brainer for any firm to succeed in today's competitive environment. A diverse audience, often a group of numerous clients, and segregated data are always present in eCommerce enterprises.
Getting the information need might be difficult with so much data scattered. It is where CRM software for eCommerce businesses can come in handy.
A CRM solution can help manage your company's interactions with current and potential clients. It's a technology-based platform that is the foundation for all customer-facing operations.
Online products that products can customize
To give customers many options for customizing their purchases, you should use customizable eCommerce solutions to reflect this variety. A T-shirt shop is a common use case where consumers can customize each T-shirt's dimensions, colors, typefaces, and product graphics.
With so many variables at play, each new modification adds an extra expense; you can charge a separate fee for each T-shirt. You can increase the overall order value by customizing products. According to recent research, consumers are willing to pay an extra 20% over typical products.
The following capabilities will not be available in one solution with any pre-made eCommerce software. These sophisticated orders will necessitate a complex custom eCommerce order management system.
Customized shipping policies
One situation is selling things that are always the same size and weight, but the wider the selection of products your eCommerce store offers, the better. To optimize your shipping, the more diverse your clients are, you'll need to leverage bespoke features like weight-based shipping charges, volumetric shipping charges, destination-based shipping rates, etc.
APIs assist online businesses in gaining a better understanding of their clients so that they may provide products that are suited to their specific needs at the right moment. It is made feasible partly by the knowledge that an API may provide.
A custom-built eCommerce website can contain these adjustments based on your business needs, which can benefit your company in the long term.
Specialized business needs
Every firm is different, and yours most likely has its own regulations or guidelines. However, each company requires something unique to fulfill its marketing and economic objectives.
For example, if you want to build a supermarket e-commerce website, you'll need to include features like "location-based products" and "delivery slots," among others.
Your eCommerce platform has the potential to create or kill your business before it even gets off the ground. However, your custom eCommerce solution can also make things easier for you.
So, before you begin, find out what you need in terms of customer relationship management, accounting, tax management, and marketing software that you can incorporate into your business.
Multi-Vendor Dropshipping
Allowing other merchants to sell on your eCommerce platform is another compelling reason to use custom eCommerce software. Having more and more sellers allows you to swiftly expand your catalog and, consequently, your profit margins.
Forget about dealing with shipping, catalogs, pricing changes, and a slew of other minutiae that come with having an eCommerce company.
Individual merchants handle these necessary jumbles in a multi-vendor marketplace store because each vendor is responsible for its inventory. Costs associated with order fulfillment, warehousing, and human resources can strain any fledgling eCommerce business.
Incorporating specific features linked to a multi-seller store will be a win-win situation for your forthcoming startup.
Integration with third-party APIs
The need for 3rd party API connectivity with your eCommerce platform is critical, necessitating the creation of a custom eCommerce website for your new business. APIs are becoming increasingly important for e-commerce success.
APIs assist eCommerce companies in gaining extensive information about their clients so that they may offer products targeted to specific needs at the optimal time.
It is made feasible partly by the knowledge that an API may provide. APIs allow site content to be customized to the demands of clients and users, making e-commerce businesses more compliant.
You can combine 3rd party APIs into your custom eCommerce system to fully utilize all possibilities.
You have specific requirements.
Some businesses cater to a specific age group and want to make the checkout process as straightforward as possible, while others prefer to create a sense of personalization or friendliness.
A personalized eCommerce website could be the best option depending on your target demographic and the shopping experience you want to provide.
Because no two industries are alike, your firm will likely have its regulations or guidelines. Refrigeration, for example, can be a problem.
Expiry dates may be required for perishable commodities such as fruits, vegetables, meats, and dairy. Additionally, your courier partner has guidelines regarding forbidden items.
A custom eCommerce solution is a good choice if people run a business that sells products similar to those described above. It will assist you in adhering to your area's industry regulations and food safety standards.
Personalized reports
You may want to review your past month's sales report or a specific period for compliance purposes. Not all ready-made eCommerce solutions offer the capacity to generate such a report for a certain period.
Without data, purchasing, marketing, design, and other aspects of your eCommerce business, reporting and effective data are like the heartbeat of your firm. Without data, any judgments you make will be based on guesswork.
If your e-commerce store's a low conversion rate, you'll need to know how many people made it to the checkout page or what information they supplied.
Knowing such insights will allow you to figure out what is causing your consumers to abandon the checkout page, and you can use this information to improve your sales funnel. It is one example of how data can aid in sales growth.
A custom eCommerce website can assist you in implementing the method you want to use to complete your reports.
Integration with payment gateways
Websites can compare payment gateway integration to a POS terminal that accepts credit card payments in any physical store. Similarly, you must incorporate a payment gateway on your eCommerce website to collect payment for consumer orders.
Payment gateways are thus an absolute necessity for any eCommerce retailer. When selecting a payment gateway, ensure it provides seamless and simple transactions for your consumers, adheres to quality standards policies, and offers secure transactions, data security, and fraud prevention.
You'll need a payment gateway to collect transactions between you and your buyers. To build an eCommerce website, you'll need to integrate a payment gateway for processing online payments.
It is the only method for accepting payments via the Internet. In addition, you may effortlessly link your preferred payment gateway provider with a custom eCommerce website.
Strong security
You may have heard of businesses being hacked by bad people or online organizations being hacked by bad guys. You must adopt proper security measures to safeguard your site from evil guys.
When your eCommerce application lacks sufficient online security and data protection, it will eventually harm your company's reputation and cause financial loss. It is why online security is so important for any eCommerce firm.
Many businesses find it nearly impossible to provide robust security while managing your web hosting and storing your website files and databases using a pre-built eCommerce system.
The advantage of having a custom eCommerce website built to your specifications is that it is safer and more manageable.
Environment for custom web hosting
Are you about to launch the eCommerce business or plan to do so shortly? It's probably past time to abandon your shared hosting servers. Shared hosting is typically a reaction for tiny websites, with customers receiving extremely limited server resources.
However, when your eCommerce business grows, there's a chance you'll have problems with your present hosting provider.
You can also use Cloud Servers, Virtual Private Servers (VPS), or Dedicated Hosting Solutions. You can pick between managed and unmanaged services with increased scalability and security.
After all, the most crucial factor is the user experience, which generates revenue. Therefore, one of the greatest methods to keep your website up and running is to choose a hosting provider that is as concerned about server uptime as you are.
Online shoppers always prefer fast-loading websites. According to studies, internet surfers only wait 3 seconds on average for a website to load before leaving.
You're less likely to lose potential customers and earnings if your web hosting service is dependable and strives for near-100 percent uptime.
Because it is effective
If you're a big company with many technical requirements from the start, you should go with a bespoke eCommerce website built for you instead of a ready-made eCommerce or SAAS solution.
You can start with a simple bespoke site and gradually add more features your developers produce as your revenue or customer base expands.
Conclusion:
The only way to create a varied, scalable, authoritative e-commerce firm is to use custom web design. Unfortunately, while the seeming diversity and simplicity of e-commerce website templates may be appealing, they are the proverbial poison apple for your business. Pre-made templates may appear attractive, but using them will assure a slow and painful decline into monotony, eventually causing your e-commerce firm to fade away.
FAQs:
What are the advantages of a decent site design for e-commerce?
Excellent website design can give your company an online identity and make purchasing easier in just a few minutes. In addition, websites can portray and advertise your business and services using multimedia content such as photographs, videos, and texts, boosting brand awareness, sales, and other metrics.
What is the significance of custom design?
A unique website design might help your business make a better first impression. First impressions are critical for every business, and with so many prospective clients online, you want to impress immediately.
What exactly is a custom ecommerce site?
A custom ecommerce website has many advantages, including Its distinct appearance makes it stand out. In addition, because a bespoke ecommerce website is created with the needs of the business in mind, it complements the brand and helps it grow.
Are our bespoke websites more SEO-friendly?
A rank in search engine results is an important indicator of online success. With a custom website, your developer may incorporate the most up-to-date SEO best practices, giving your site the best chance of ranking well.
Why is it critical for a website to be adaptable?
Website personalization allows businesses to provide users with individual experiences suited to their requirements and aspirations rather than a single, broad experience.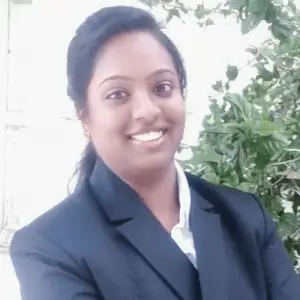 Priyadharshini K.R is a professional blogger with over 3 years of experience who works at Squash Apps. She is dedicated to providing high-quality content to help clients get more visibility on the search engine result pages. She works hard to boost her clients' online presence through various content writing services. Hailing from Erode, she is passionate about helping people understand content marketing through easily digestible materials.