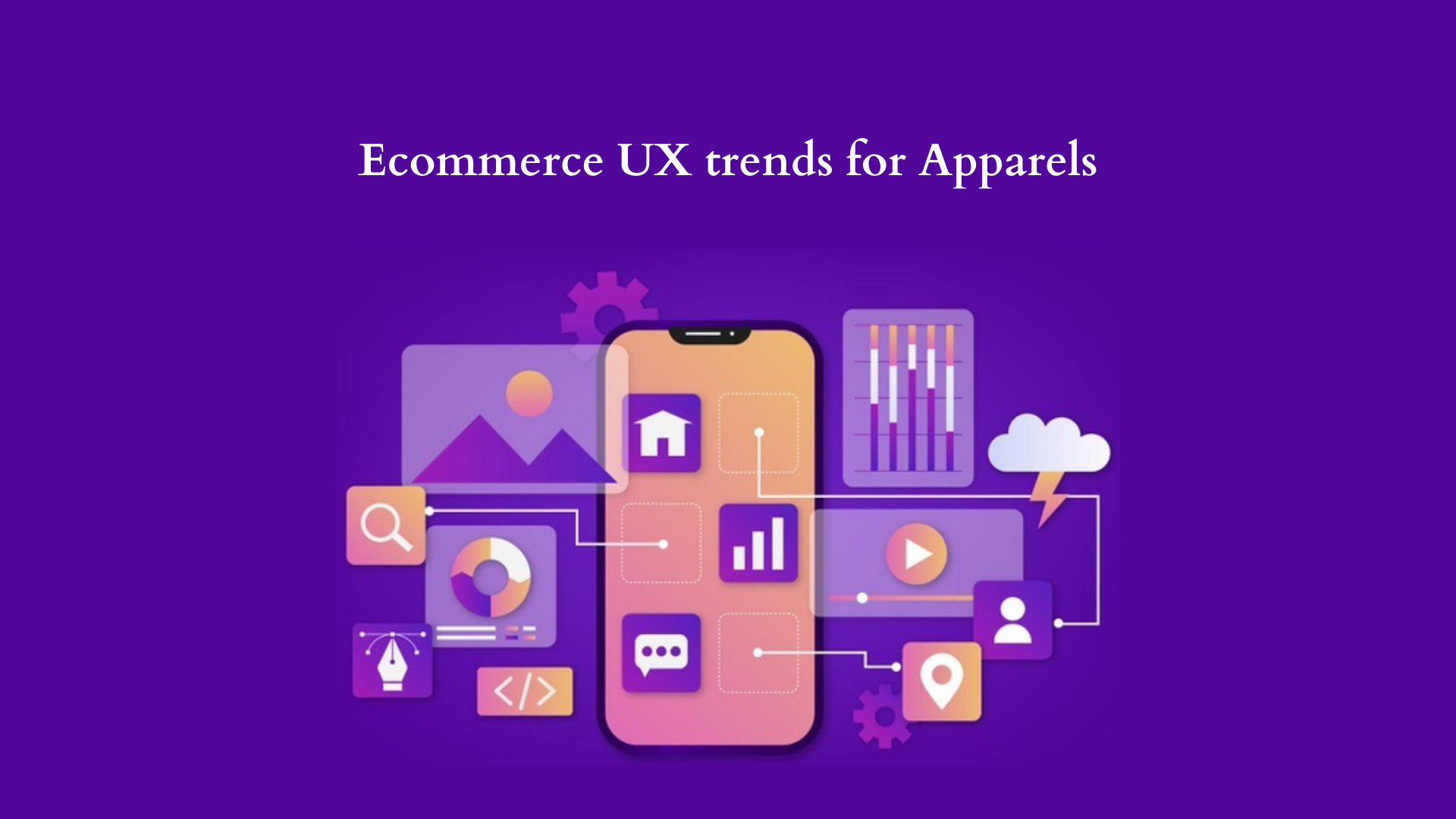 Introduction
Ecommerce UX trends are great news for ecommerce stores. The means of people interacting with the outer world is constantly changing, and e-commerce is evolving, recently accelerating the COVID-19 epidemic. The task of modern e-commerce websites is to close the gap between how people shop today and what they expect in a digitalized future economy. The best way to do this is to install the latest ecommerce web design trends to help e-commerce stores become more contentious, helpful, and competitive.
We look at what is being done as a customer experience, whereas shop owners need to make the store more attractive, approachable, focused on different things, or anything that can accentuate our unique marketing proposal. This issue claims that UX retail design is not just a satisfying thing to have, but it does require you to have a deep part in managing the digital business. The visuals should align with the business strategy and recent trends in online shopping, as users desperately want and need to see a business that they can trust and understand.
Mobile users shop online for various reasons: fast, easy, less stressful, offers a wide range of options, and, because of the variety of special deals, is often less expensive. But the owners can only obtain great customer report with a good Minimalist design. This article concentrates on top UX trends that aid in Ecommerce for apparel.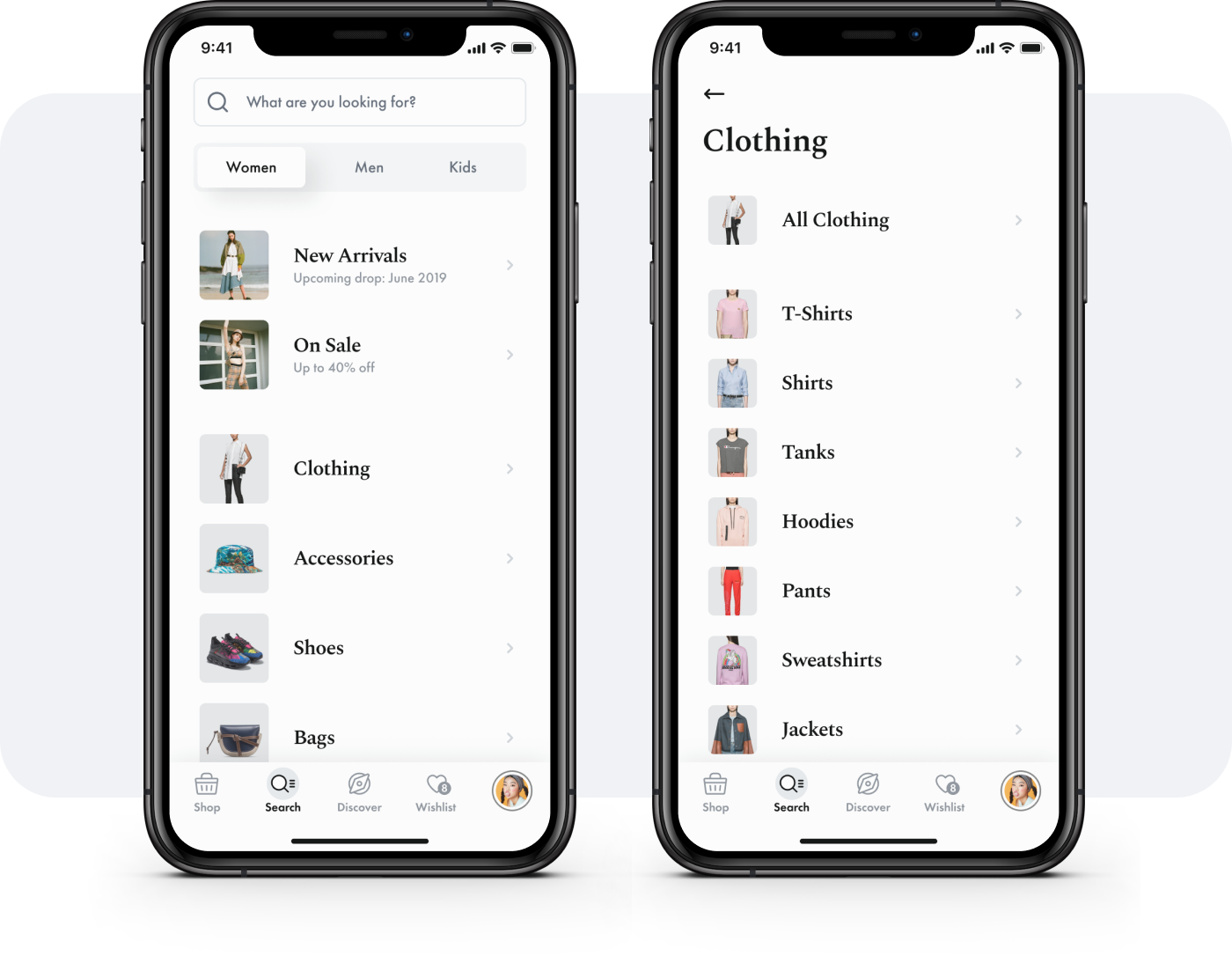 Ecommerce UX trends
Ecommerce has been more popular today than ever before, unlocking the doors to new ideas and new styles. Many of the 2021 ecommerce design trends diverge or challenge the traditions of the past, and online retailers now have more opportunities to showcase their ingenuity and style, which ultimately improves usability, branding, and customer experience. Therefore, mobile users shouldn't miss this opportunity. Create your ecommerce site differently than your competitor and gain a lot of new visitors looking at your site for the first time; if all goes well, it will not be their last.
If you want to sell online in the mobile app, you can't just rely on your products to sell themselves. You will have to provide a good user experience (UX) which makes it easier for people to buy and encourages them to buy regularly.
UX is important for ecommerce because it ensures that your customers can easily navigate your website, find what they need, buy it, and move on. And if you make it easy for people to buy from you, they will always buy. That's why you should make sure your company offers the best UX possible.
Smartphones have been on the rise in the market, connecting users in a way never seen before. This development alone proves the need for a better mobile web design. Users have also been placing more stock on mobile browsing quality, significantly affecting website visitors' stay and customer business views.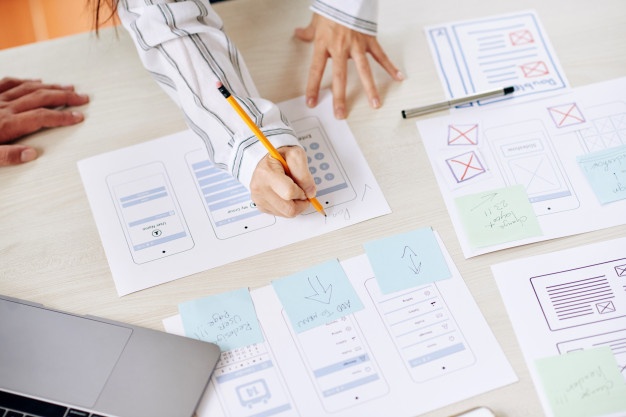 Top ecommerce UX trends for Apparels
Almost all eCommerce sites rely on a similar series of page tracking in the sales process for the Apparel buyers.
Plain home pages with unlimited value propositions
The well-organized section pages are easy to view.
The polished product pages include proof of social media and compelling content.
The trouble-free checkout process shows continuity and makes consumers feel secure.
Each page layout, content, and navigation help consumers find the information they want while bringing them closer to shopping. All four pages must work together to create unparalleled eCommerce consumer preferences.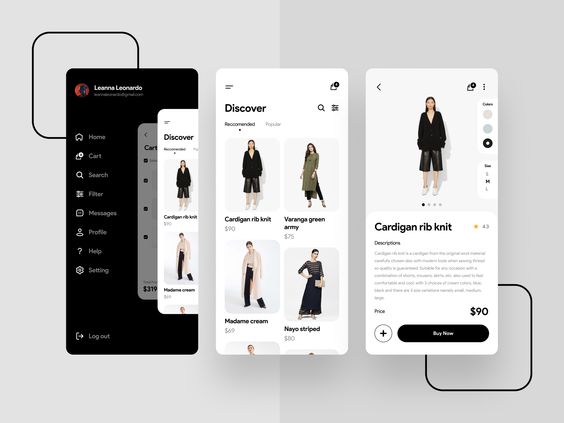 On average, for every $1 spent in website UX, the company can expect a return of investment up to $100 as per UX Planet, 2020. A good UX design increases a website's conversion rate up to 200%. 80% of consumers are willing to pay extra for a better user experience.
Mobile sites are about visuals (on the user interface). These should be a bold representation of your brand and your target audience. This interface supports your UX. Accordingly, The UX trends are listed below.
The beauty of Vaporwave is increasingly being incorporated into the eCommerce trend building of 2021, as it has evolved from a followers position into thriving pop culture. Born in early 2010 from an anti-consumer music organization, Vaporwave evolved into nostalgia, the future, and surrealism as visual art. Various retro pop culture items from the 60s, 70s, 80s, and 90s all came together in sculpture. If this style sounds "a little extra" to your product, You can also select some other specific features. The complete richness of this style means that you can customize or favor to delight digital experiences.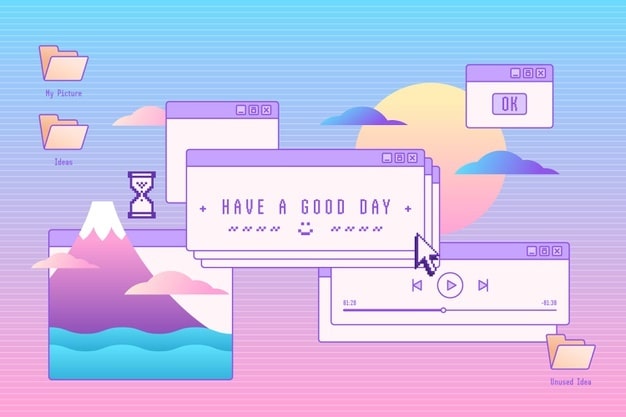 The practice of unusual grid structures has changed. This year, we see brands trying very freely to create gallery product descriptions with grids that could go either up or down, left or right, diagonal, and sometimes even forward and backward. This precise navigation allows users to go wherever they wish to get along the original mobile layout and, in precise, says that mobile sites have gone beyond the desktop.
Often, we have found grids with multiple directions to keep up with the bright transition, which in itself is one of our 2021 commerce design trends and ultimately reflects the rising demand for a collaborative shopping experience.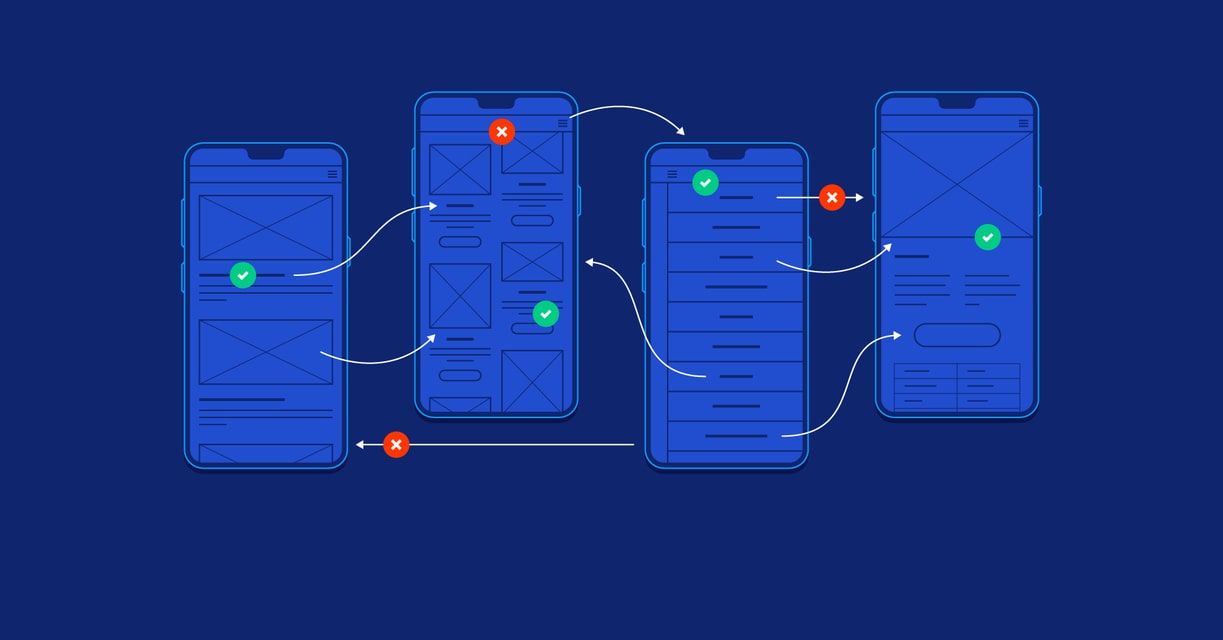 Customer interactions with the product
The legal opinion of simple navigation menus was to make them more effortless to find while keeping them at a great distance; this means you can use the screen with home page features. But, more recently, a new way of thinking is gaining traction, which revolves around making the menu a big event.
Sounds good, considering that using the navigation menu is almost always the first step for all customers. You can make your menu more appealing when done right, using branding features such as your chosen color scheme and feature fonts. Making this clear, simple, and seemingly interesting, especially for first-time visitors, means creating a better, more memorable first impression and providing a positive user experience.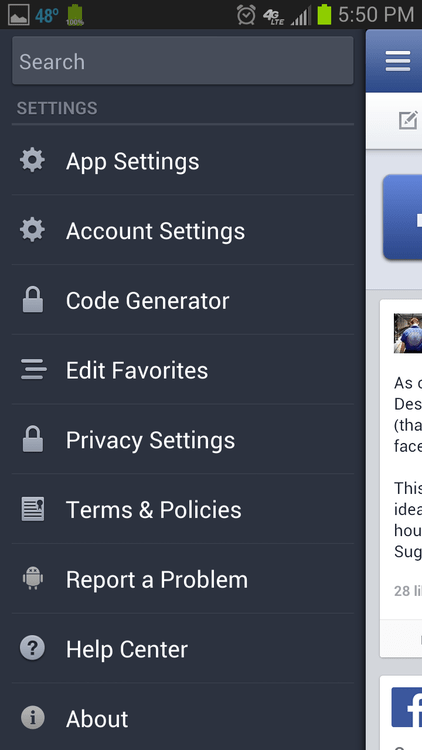 Technological advances influence what tangible results are achieved for brands. This time, it is a beautiful page change with its moment.
They are secretive and technically preferable, but they create a very engaging user experience, which means users tend to enjoy themselves more when they are aware of themselves, and more enjoyable means more time spent on the site. Most of the time, they are solid cosmetics, but a fictional designer can find a practical use for them, just as this is a distinction.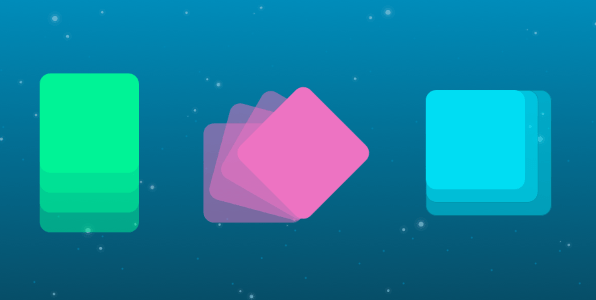 Feed product characteristics in the design
Using your best-selling products in promotion media is not new. But these trends in mobile e-commerce design take you to a novel playground, which includes the creation of iconic art heroes and background effects that fully integrate your product details.
The idea is to take a visual look at your major vendors and inject them into the website's overall design. This idea may look like a cut and paste product image attached to the background or give a layout design. It can also mean using key product features, colors, or shapes as models to promote the entire site's shape, palette, and typography, giving delightful experiences.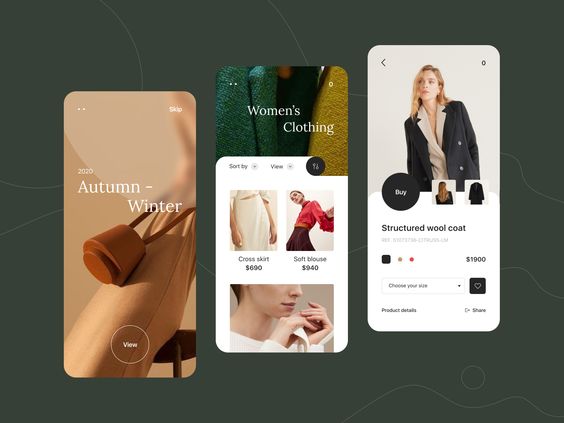 Favorable filter processes
Filtering product search has always been a barrier to ecommerce, especially fashion and clothing. Think you are looking for women's socks online, can you look in the "women's" or "socks" category? This mixture of logical division leaves many nations frustrated.
However, leaving such a choice to your customers does more than keeping your head up. It allows them to easily find what they are looking for, even if their search method is different. So the process of adequate filtering activities comes from a working and efficient environment; designing it is merely a reward.
The practice of designing ecommerce is more than just helping to provide search filters, categories, and product tags, and it includes an accurate and memorable display. Regular drop-down menus can help navigate, but they will not impress anyone. Try to present your filters in a fun and efficient way.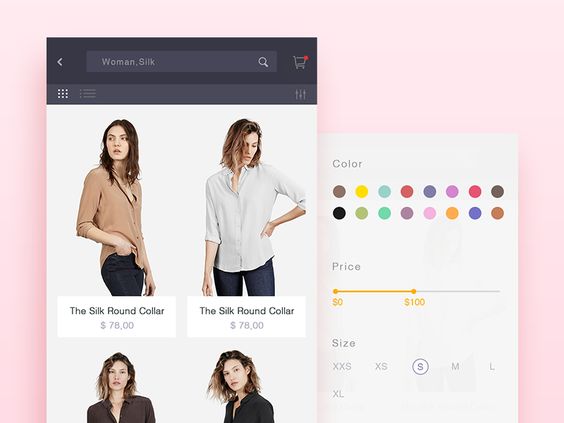 It isn't that all the ecommerce design trends are shiny and have a future. Bright, appealing, and bouncy: the background colors come back, perhaps responding to vibrations in other trends.
The pale white color was yesterday; now we see unique neutrals like cool gray, warm cream and sand tones, soft brown, pale yellow.
The benefit of a pale palette is that it retains the attention of other visual elements, especially product images, and videos. They also provide a smooth, fun user experience for viewers. Medium colors are the last act of support so remember that taking it means getting out of all your core visuals to ensure your site is not overworked.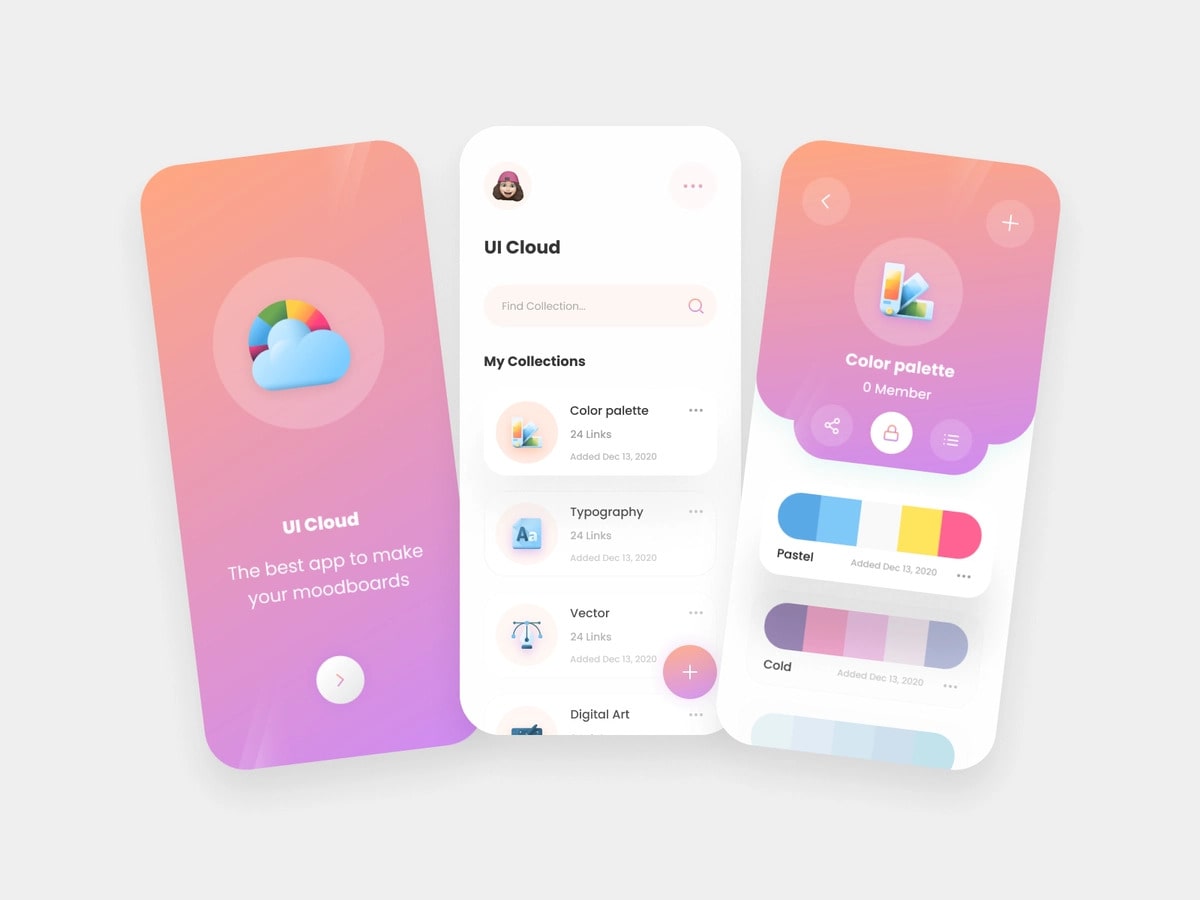 Somehow enlightening kinds of stuff are pastel colors. Conventionally linked to happy, optimistic moods, pastels give a new feeling to any design. They work well with small designs with a few visuals, if any, as this keeps things simple and bends to the reader without the hassle.
Let good emotional communication between your product and readers begin. We shall try a softer method and fill in your chosen pastels with a neutral background. This trend allows buttons and call actions to appear while creating the best customer journeys.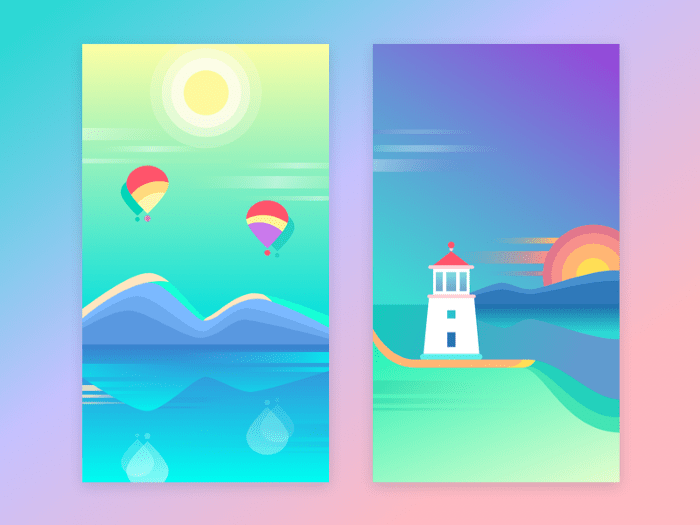 Mobile/UX Design growth
Mobile devices dominated the Internet, surpassing traffic from desktop computers. This thing has led businesses to look into mobile web design in the hope of gaining a piece of this emerging market. According to StatCounter, 2020, 48.62% of users access the Internet via mobile devices. Mobile web designers are now considering features such as loading times and UX services to meet the expectations of these users. Companies can also apply best practices to inform customers positively.
As per Hubspot, 2020, About 93% of people will leave a website if its pages do not display properly on their devices. The same percentage of people (93%) will leave the website if the pages do not load fast enough. In addition, 90% of users will leave the website due to poor design. Want more conversions? Then make sure your user interaction and user experience design are up to standard. Investing in this is sensible because it gives people what they want and needs. And it makes it even easier for them to be loyal followers of your product.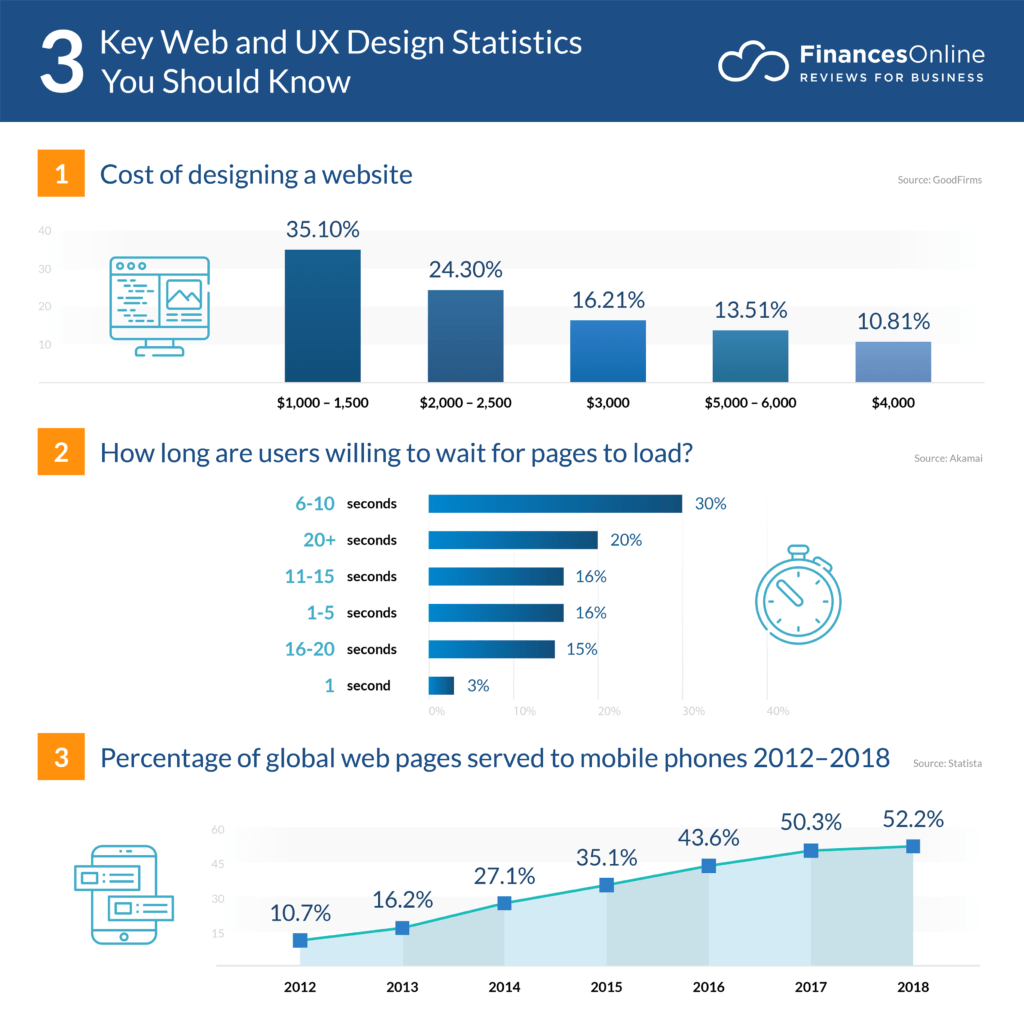 People are more likely to inform their friends if an online shopping site disappoints them. It turns out that they, too, are eager to get as far away from it as possible. Once you have failed your customers, they will not stay with you for long, so it is best to start making changes immediately. 99firms, 2021 says that about 94% of users' negative feedback is on design. 90% of consumers will continue to shop by type if they have good information about its website.
Users do not respond to ads because they rarely appear to see them. Instead, their attention is focused on other aspects of the site. 89% of customers will jump on the competition website if they encounter bad website user information, as per Ledgeview Partners, 2020.
Conclusion
Remembering the importance of UX keeps you focused on the needs and feelings of users while designing your site. Taking the time to complete the UX design early will save you time and money over time.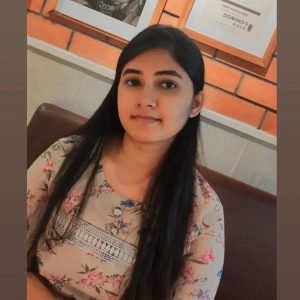 Harsini has been a person who is heeded by Science and Technology. She has agility for creating engaging creative writings and SEO content that help companies achieve their marketing goals. She always had an interest in fine writing which can be seen from her writings that bring out creativity through words incorporating some facts! Harsini has provided Communicative English training to help individuals articulate better. She loves to tour and learn about new cultures, and she is always up for attempting new things. She is a dog lover, and she has adopted a puppy. She is working to understand the broadest sense of nature and pursue Science while aspiring to become a healer.