A major stage in your digital transformation is the movement of your small business to the cloud. While the transition may need time and work, it will also provide advantages you won't find elsewhere.
Long-term cost reductions from reduced on-premises software maintenance are a major factor when switching to the cloud. Scalability is another benefit of cloud migration because it enables you to modify infrastructure size and licensing requirements as necessary. You can budget accordingly and adjust as often as required, scaling up or down.
However, the possibility of these advantages underscores your relocation procedure's importance. You may simplify your relocation with thorough planning, research, and prioritizing of your technology requirements. Consider your organization's goals, resources, and commercial and technological needs. Then, as you make decisions along the way, keep them in mind.
While some businesses need to combine their data storage flexibility with any requirements for an offline solution, others need to consider their specific digital transformation goals. We will save time, simplify duties, and improve your company's security with a well-planned cloud move.
Let's explore the best cloud migration solution for growing your online business.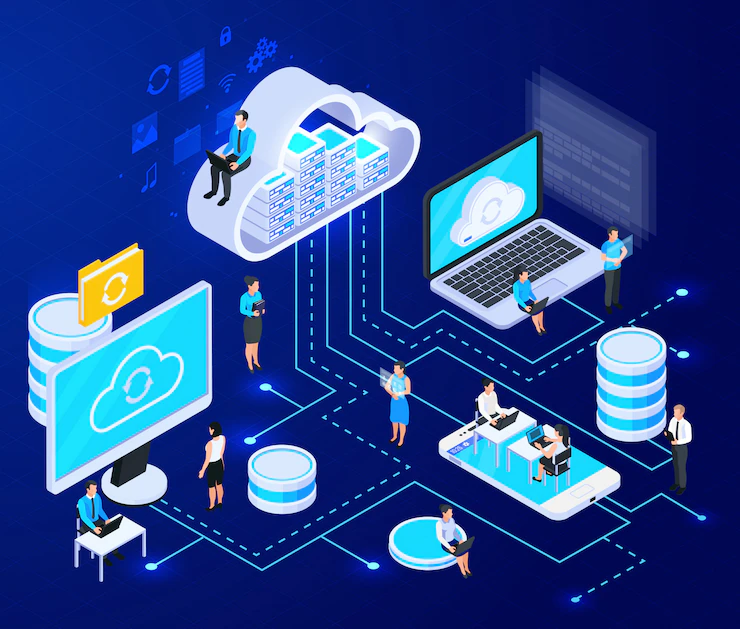 Cloud migration:
The process through which businesses move the server and application to a cloud-based hosting provider is known as cloud migration. When it comes to why enterprises migrate to the cloud, there are numerous benefits. They can scale server resources without worrying about wasting time, for one thing. Second, unlike shared hosting, the cost of a cloud-based solution is more affordable, and, if applicable, the performance of your server and applications are not adversely affected by other users on the same physical server.
The web application often uses cloud hosting resources and capabilities when a user migrates to cloud computing. In conclusion, there are benefits to switching to the cloud. Cloud migration service makes it simpler to set up programs so that consumers may interact with them directly within their browsers rather than downloading them to their devices.
Cloud Migration Types
Many beginners find moving to the cloud intimidating due to migration tool issues. There are several possibilities with distinctions that are not commonly obvious and sound comparable. Here are some of the key categories of enterprise cloud solutions to help users:
Iaas cloud migration:
The server is transferred from a local or shared hosting server to a dedicated google cloud server during IaaS cloud migration. Data and applications after the transfer must operate as intended on the new IaaS server. The migration, typically handled by developers due to the intricacy of data requirements and application functionality, can frequently take longer than anticipated.
Paas cloud migration:
Since a PaaS Cloud solution's main objective is to simplify the migration process for all users, it is not as difficult to make the switch. It is assumed that business owners lack the technical know-how to manage the google cloud migration process. It is done via a browser-based UI or gateway that streamlines the migrating procedure. While a person with a moderate level of technical understanding can start the PaaS cloud migration process, there is still a potential that problems will arise.
Saas cloud migration:
Because the transition from local or shared hosting to the SaaS cloud occurs in stages, switching to a SaaS solution can take some time. The initial step of the procedure often entails setting up the application's fundamental framework. The add-ons and supporting elements are then transferred to the SaaS server after the developers have verified that everything is operating as intended.
Benefits of Cloud Migration:
Moving to the google cloud platform is advantageous for your application because it creates new opportunities for high-level cloud architecture apps that collect and process data in real time. Well-implemented cloud migration solutions guarantee a smooth cloud adoption process and trouble-free post-migration performance.
Responsive Resources
The built-in capability of adjustable server resources is the advantage of private cloud migration that is most obvious. It is the key justification behind apps' preference for the scalable server options provided by cloud hosting providers.
Cost-cutting
In intense competition, every company now seeks affordable methods to stay successful. Due to the Pay-As-You-Go pricing model, which is perfect for premises environments businesses since they now have to pay for the resources, their virtual server consumes, moving to the cloud vendor enables organizations to cut operational and capital expenses.
Mobility
Users enjoy the diversity of access and simplicity of usage because a cloud server is reachable from anywhere. The IP allows a listing feature to ensure that the user can access the server from any location and on any device. The majority of PaaS cloud providers, including Cloudways, have this feature.
Automation
Updating the backend server APIs is a well-known challenge with the cloud migration journey. The application management team does not have to worry about API and application updates regarding (managed) successful migration.
Dynamic Operations
Organizations can swiftly deploy and test apps using cloud platforms thanks to the cloud journey. The development teams can deploy the programs automatically through automated deployment choices rather than manually employing them, all while avoiding performance and compatibility concerns.
Safe Storage Alternatives
Because of the extremely safe storage that is accessible at a very affordable operational cost of migration, organizations prefer to migrate to the cloud. Additionally, the room may be readily scaled up or down when necessary without interfering with how the application is used. It is a great tool for companies who need to save data occasionally or seasonally.
Why Do Companies Choose to Migrate to the Cloud:
Businesses choose to migrate to the cloud mostly due to the following operational requirements and challenges:
A failure to scale server resources to meet abrupt business requirements and surges in legitimate traffic.
Costly operations and inefficient procedures
the difficulties of working in a remote team with access to application-specific techniques
The cost of a disaster recovery system used internally
Cloud Migration Process:
Although shifting to the hybrid cloud varies from vendor to vendor, the fundamental steps remain the same. What adjustments have been made to the operational needs and simple hardware and software toolkit?
Assess
The 1st step is to evaluate the resources needed to migrate to public cloud services. It is crucial to comprehend what is necessary for the transfer. It's also critical to understand that while we can easily migrate certain apps to cloud technology, others cannot, and this might vary greatly amongst different applications.
Pilot Test
This phase involves moving a form or a section of the main application to the cloud strategy. After the migration, the user application's performance is tracked to determine whether we can completely move the program to the cloud. Remember that this is the time to assess the test app's overall security and compatibility.
Start the Migration
The key concern is whether to migrate the application or the data first. According to popular belief, we should move the program first, then the data. However, experts contend that moving data to the cloud is a better method to lay the groundwork for a future application migration that will be successful.
Move Applications
The next step is transferring the app after the data migration. Most of the time, a lift-and-shift technique in which the application is uploaded to the cloud works best. The following step is to determine whether the application is operating as planned and needs to be re-architected to ensure consistent performance in the cloud environment.
Optimize
Users can business impact a company's bottom line in this area. The choice of an optimization strategy will rely on the type of application and architecture. A recurring subject is shrinking the size of static files to conserve bandwidth and storage.
Cloud Migration Strategies
Users can choose from several methods to move their software to the cloud regarding private or shared migration. The list that follows outlines some popular cloud migration strategies that you can utilize
Rehosting
It, formerly known as "Lift and Shift," is a great option for companies wishing to host legacy applications on the cloud. To scale and meet business goals in this situation, the corporation typically has a sizable amount of data that needs to be moved to the cloud.
Users can redesign and improve the applications after the cloud migration is finished. Users who move an application manually occasionally can launch optimization operations immediately once the conversion procedure is complete.
Replatforming
The approach, also referred to as "Lift-tinker-and-shift," entails changing the procedure but leaving the application's fundamental design alone. Re-platforming is expensive, but it is far better for companies who can't reorganize their old systems to meet cloud migration project needs.
Repurchasing
Repurchasing is a quick way to access a SaaS-based solution suited to the company's instantly needs when possible. The application deployments(and data) are taken and packaged as a cloud-based solution through SaaS. It is the perfect answer for HR, CRM, and CMS applications.
Re-architecting and Refactoring
This approach redesigned the program's architecture to support cloud-native application capabilities. By adding necessary features, scalability, and performance requirements that would be difficult or impossible to execute in the current application workload environment, the goal is to meet the current business needs. This pricey tactic must only be considered after the development team has explored and abandoned alternatives like rehosting.
Retire
The program's functional owner may raise the crucial question: Are the resources needed by the application reasonable once a user is aware of all facets of the business environment? It's critical to decide which resources can be retired because doing so could help the company save a lot of money.
Best Practices for Data and Business Migration:
An online analytics platform hosted by a third-party cloud service provider, such as Amazon Web Services, hosts your old apps or data as part of the migration process (AWS).
Your company may expand, hire more remote workers, and cut long-term technology costs with a thorough cloud migration service provider. However, moving your company's data and activities to the cloud should be a deliberate choice rather than one made in haste to save money. For software and data migration to the cloud to be painless, a defined strategy and plan are required.
If that seems overwhelming, we can assist you in analyzing your requirements, estimating the expenses, and selecting the migration strategy that will work best for you. Before choosing a migration strategy, we have discovered that businesses should weigh its possible advantages and disadvantages.
Setting up cloud infrastructure with third-party services or technologies will require a financial commitment. Before you take action, a cloud migration partner may assist you in evaluating the best solutions for your business.
Making Your Cloud Migration Ready:
To get ready for migration in the meantime, you should:
Identify your current business processes, applications, data, and disaster recovery requirements.
Make inquiries about service suppliers.
Decide where you want to start, usually with a data source, a particular operational routine, a business application, or a hardware upgrade.
Determine and control hazards.
Small core business owners should remember that moving is more than just moving things from one location to another. It involves making the most of the opportunities provided by innovation, scalability, and efficiency in your new context.
As you prepare, take into account these best practices in your project to assist you in maintaining a secure, dependable service with an uptime suitable for your company:
Before the migration, backup, and record all data.
Check the new location to see whether the new solutions work for you.
Your infrastructures, procedures, and systems should all have redundancy.
Think about moving advantage of a cloud services provider like backups, training laboratories, test environments, data centers, and disaster recovery centers with active workloads offsite.
Adopt an agile, iterative strategy that lets you learn and adjust as you go.
Software and data migration to the cloud does not always require high-end services and equipment. Instead, find an ecosystem partner offering advice specific to your company and services that meet your goal. Remember that the pay-as-you-go cloud model can adapt to your company's needs. For instance, you can cut expenditures during the off-season if your business analytics application needs to accommodate various current workloads or user groups on a seasonal basis.
How to Pick a Cloud Service Provider for Your Company?
It's crucial to pick the best cloud provider for your business. When selecting a cloud host, you should consider several things: support, responsiveness, scalability, security, storage capacity, and price. Consider your technological requirements, including your required storage space, available features (such as low-code solutions, automation, or artificial intelligence), potential business continuity process improvements, and your annual budget.
To achieve your business objectives, a good cloud services partner will advise you on your possibilities.
Take note of these three aspects for each while you seek a provider:
Knowledge of the offered service or solution
A pricing strategy that accounts for the actual needs of your company
The assistance that is tailored to your needs
You don't want to become bogged down in low-cost cloud providers that provide cheaper processing or storage power options but lack the features or know-how to support you in expanding these solutions as your business develops.
To migrate the small business to the cloud, find a reliable partner:
Migrations and digital cloud transformations will always require attention to detail and investigation. It is not surprising that many firms quickly find themselves out of their depth or start without conducting a pre-migration analysis. They are now trapped in services that cannot provide them with the necessary support.
Always remember that cloud migrations involve more than just switching to new technology. Long-term financial gains should result from them, lower internal IT personnel costs, more cash flow flexibility, and the ability to embrace new approaches to thinking about, connecting with, supporting, and serving your workers and customers.
Conclusion:
An essential business choice, cloud migration can make or break the performance of an application. The journey continues after examining why cloud migration is the best option for your company in the modern era, choosing the unused cloud provider, and going through the process and movement for migrating the business application to the cloud. As technology advances, new patches and updates are constantly being developed to address past flaws. It can be difficult to keep a server up to date with patches and the latest updates while keeping everything in sync with business applications. Even cloud migration issues can be difficult to solve without the help of an expert DevOps team.
FAQs:
What are the 7 Rs of planning a cloud migration?
This data must be compared to the seven widely used migration techniques (7 Rs). These tactics include ref, replatform, repurchase, rehost, relocate, retain, and retire.
Why do businesses move to the cloud?
Cost-saving IT infrastructure measures are among the more frequent factors driving organization migration to the cloud. IT managers may right-size computing resources in the cloud to meet specific business needs and reduce excessive spending.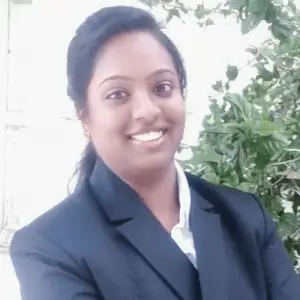 Priyadharshini K.R is a professional blogger with over 3 years of experience who works at Squash Apps. She is dedicated to providing high-quality content to help clients get more visibility on the search engine result pages. She works hard to boost her clients' online presence through various content writing services. Hailing from Erode, she is passionate about helping people understand content marketing through easily digestible materials.