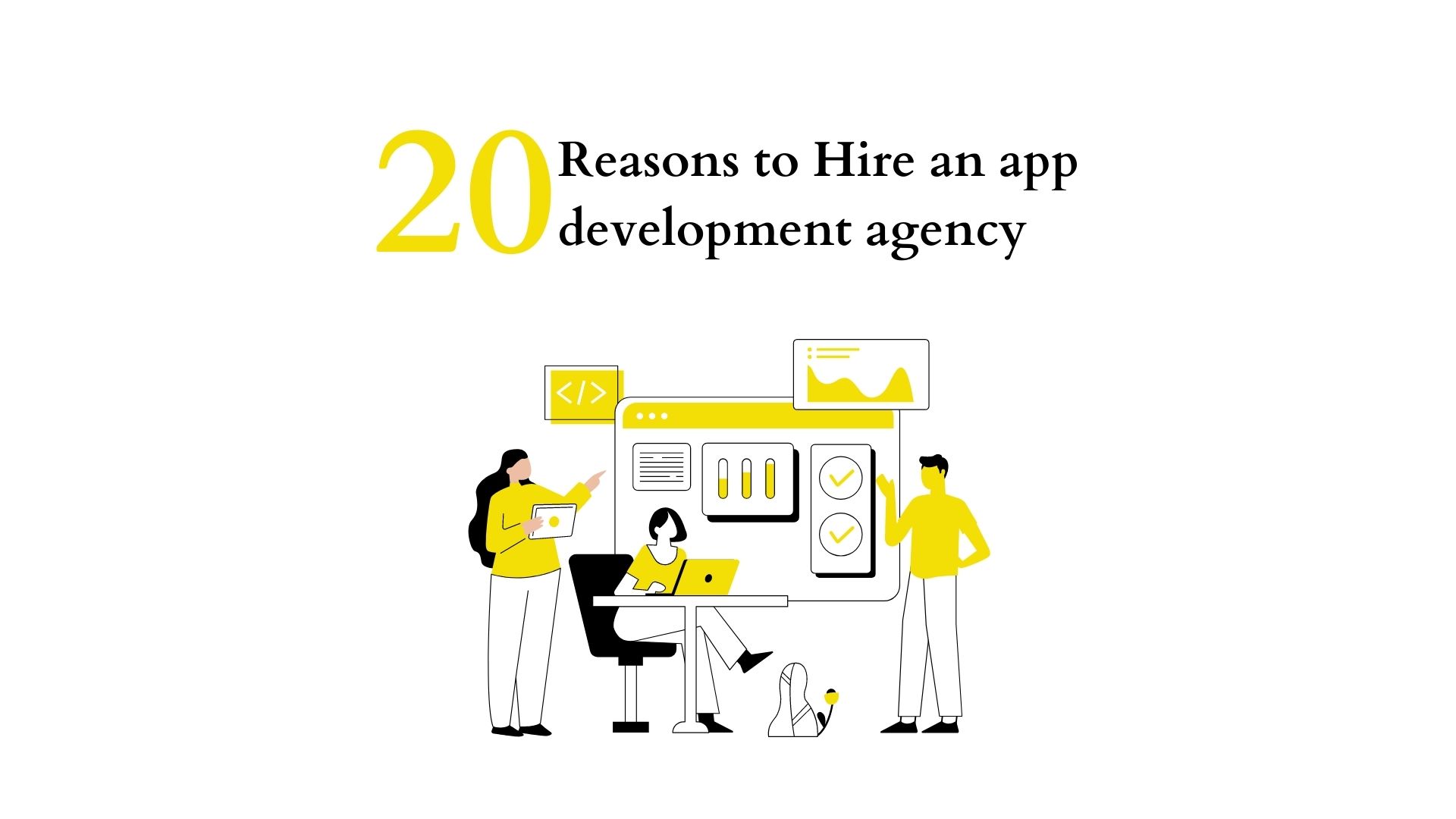 Like everything else in the world, Outsourcing is a two-headed coin that has both positives and negatives. The advantages outweigh the disadvantages. Let's discuss why you should We have mentioned the prime reasons why it is essential to outsource the task of developing your applications to a professional. Hire an app development company today! Hire the best development company for your business.
In the case of a newly-formed or established business, is it a good idea to outsource the development of your apps to a professional instead of bolstering your team with the required resources, like an entire team of app development experts? What are the advantages of Outsourcing? Most importantly, what are the best times to outsource your tasks? Let's look at these questions one at a time and begin with the basics.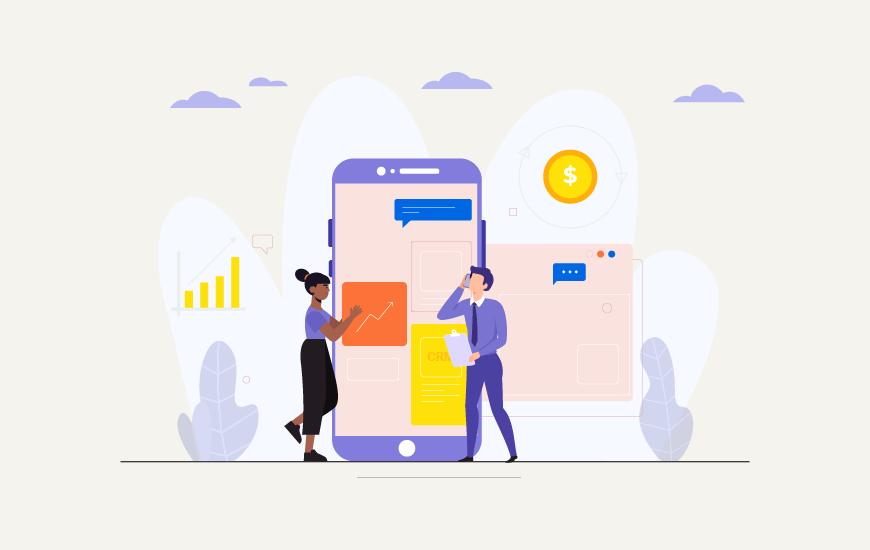 Your team might be engaged with more challenging jobs that are more appropriate to their specific abilities. Therefore, they're working. It's not feasible to invest in the team's growth to tackle a specific job that won't be recurring over the long term. Why would you purchase a palace to spend a few days instead of renting it?
If you're a business looking for an app developer for Outsourcing, the third reason is more appropriate. Your company's main product or service doesn't revolve around the development of apps, and there's no need to create an entire team to create an app for your mobile. Take a look.
Once you have built the app and have it, what can you do with the development team other than dispersing it? Consider all the work and expenses involved in forming an application development team for just a couple of months. It's easy to see that many times, it's efficient to contract the work to experts in the field who are available on a per-contract basis.
The top 20 reasons to hire app developers for your business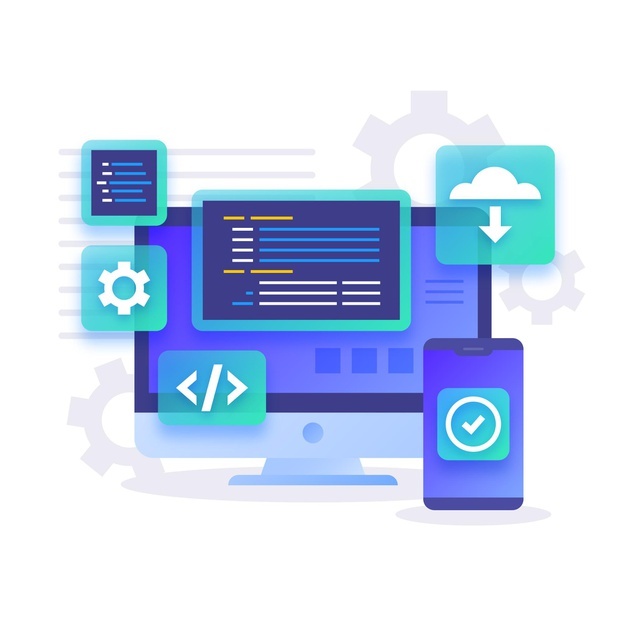 It's Practical
Outsourcing is the best option for small-scale projects.
You wish to create an app that delivers your food items to your customer's doorsteps. Your entire team is involved in various areas of your company's procedures.
It is possible to enter into a contract instead of disrupting the team's regular work to acquire an ability that's only a once-in-a-lifetime requirement for your company or hiring an entire team of app developers to work for an indefinite period at an outsourcing firm.
You'll now have a whole team of skilled developers who will be working with you on the app without any disruption to your business.
Furthermore, it means that they will not be a risk for your business once your app is released to the market. Your contract expires with the app's release, and you will no longer have to take responsibility for the development team other than the periodic app maintenance outlined in the contract.
It Assists You Save a Considerable Amount of Money
Lease and Save Money
You'll be on a tight budget for resources when starting an app development project for mobile devices. In addition, Outsourcing can aid in keeping an eye on your spending, ensuring you can stick to the budget for your project without a lot of difficulties.
Outsourcing is an affordable solution for short-term projects. Suppose you can make your requirements for applications explicit to the team you are outsourcing it to. In that case, you'll be able to get an exact quote and avoid any unexpected costs when the project is completed.
You can cut down and manage the operational expenses by outsourcing your project to a group of developers who have a proven record of success. In this way, you can make more profit and save cash to invest in a different area of your company.
In the present world, confined by social distancing, Outsourcing can play another crucial function. It is not necessary to create offices for a team to run, and this means that you can also reduce costs related to the maintenance and management of the office areas.
It Increases Operational Efficiency
The Outsourcing of your app development project will help increase the efficiency of operations overall for your company. Your team members are left free to concentrate on their normal tasks while you simplify your business procedures. This aspect takes the task of creating apps of their minds. Staff members.
This factor means that they'll be able to invest more time in making your company more flexible to the moment your application is complete, keeping your business's flow flexible from beginning to finish.
It's been reported that when outsourcing a project, you can complete it quicker. There is no need to invest the initial capital in building and developing an entire team. You can begin kicking off the project when you have a finalized contractor that you can outsource to.
This quick completion of the process gives you the final product quicker than starting from scratch and has the core team learn the skills needed to develop apps.
It Gives You Access to a Larger Talent Pool
The world is yours if you are planning to outsource your app project to contractors. If you believe that your country is home to talented app developers, think of the talent discovered worldwide, waiting to be tapped for their talents.
You can access an extensive talent pool with a variety of skilled professionals. They can provide their services without burdening you with many tedious details such as managing the employee's pension fund, benefits for employees, and health insurance benefits.
They have perfected their abilities to a certain point that they can respond to your needs swiftly and effectively. Since outsourcing firms work on multiple projects simultaneously, they'll constantly be exposed to innovative ideas and new technologies that could enhance your business.
It Can serve as a Consulting Service Too
Individuals or companies who work outsourced generally operate in niche industries. It allows them to know the inner processes of the industry right down to the very last cog, which makes them experts in their area.
With the knowledge and experience, they can be a valuable resource for your company to design an application perfect for your business's sales and organizational objectives.
These organizations will be capable of guiding you through the path to success by offering important research information and UI and UX suggestions for building an app for mobile devices that truly is innovative in its design.
They will tell you the right steps to take and how to achieve the best outcomes for your project with the least amount of effort. With consultation services from professional experts in your field, you're secure knowing that your application is in safe hands.
It Makes Your Project More Focused
Your team is working on their regular tasks, which are the main driver of your business. When you outsource an app development project, it's not the primary concern of your team to focus on the process of development.
Beyond the necessary checks to stay on top of the process's progress, like making sure that deadlines are met, and milestones are reached, your team can concentrate more on improving the efficiency of your business and, ultimately, outputs.
With a dedicated team focused exclusively on the development of your app, your project becomes more focused, and the development process will go much faster. Additionally, you will receive the necessary support to help move your app's development faster as all attention is focused on the app's development.
Additionally, it is important to remember that regardless of whether you are offshore or onshore, the delivery of products is dependent on the quality of the teams that cooperate. To ensure that your team is successful, you need to manage your team effectively.
It Mitigates Project Risks to a Certain Extent
Each project has certain risks and obligations. From the initial phases to the final project completion, many things could be wrong. If history is any guideline, anything that can go wrong is likely to happen in every project's development. In this case, you'll have to be involved in overcoming the obstacles encountered and come up with strategies to help the project move forward.
Suppose you decide to contract your project outsourcing. In that case, you don't have to fret about any issues that could arise in your app development projects since most responsibility lies with the contractors.
The main responsibility for the success of your project ultimately lies with the company you contracted the project to. You've contracted the team to provide an outsourcing service; you've clarified your needs and are prepared to invest your time and resources into the project.
It's the development team's job to ensure that the venture is a huge success, and it's a duty that will not be put on the back of any outsourcing team, as their livelihoods are closely linked with their reputation.
It helps You to Work Around the Clock
Flexibility is key to your job. The flexibility that comes from outsourcing work can be a dream for every manager to realize. If you can find the perfect group of programmers, you will establish conditions for work that encourage productivity all day long.
The various time zones (if you employ one on the opposite part of the globe) can be utilized in your favor. Your team could work to get up each day, and that your team begins each day by incorporating your suggestions and feedback.
It Promotes Transparency in the Workplace
An organization that functions as an outsourcing company is naturally subject to transparency. The company is open to the public, and the operations are made available for all to observe to maintain the trust of many customers.
Being part of a team that does not hesitate to stand up for their integrity can make a difference not just for your business but also your work surroundings and vice versa. It could serve as an opportunity to remind you that there aren't any tricks to gaining and maintaining customer trust.
It Gives You More Time to Focus on Your Real 'Mission.'
It lets you focus on your Business Growth. You'll have an enlightened long-term plan for your company that may need to be put on the back burner when you are enthralled by the urgent tasks of the day. If you're outsourcing, you'll be able to look back and have a long look at the bigger image.
Focus on strategies for expansion to aid in your company's growth and give your time and attention to the most important tasks to keep your business operating smoothly. In essence, Outsourcing gives you the chance to think outside the box to boost your business's performance instead of stressing about your app's development advancement and the associated issues.
Portfolio
It is essential to inquire what the past two projects that the development company has completed. This aspect is among the best methods to know what potential company is suitable for your venture. Do you have a look at their portfolio? Do they have apps in the app stores you can download? Look over the ratings and reviews for their apps. Beware of companies that do not have a solid portfolio of apps available on the App Store.
What was the time it took to finish the projects? What were some unanticipated challenges which they were able to address? These details will help you assess if they are an established company that can effectively respond to problems and develop efficient applications. Firms that develop agilely often are more adept at app development.
Are they actively involved in the discussions and providing valuable inputs? A reliable development company must help you through the development process and provide creative suggestions based on their experiences using similar apps. Find companies that have developed applications within the same field as you or similar to those you require.
Expertise
It is essential to make sure that the firm you choose to work with can build the exact features and functionality you require in your app. They must explain how they will implement the feature you want and provide any frameworks they may apply. It is also essential to verify whether the software is compatible with other workflow systems and systems.
Price
Don't let price drive you. When dealing with app development, it's important to have a top-quality product, not just the most affordable item you can purchase. While staying within your budget and letting you judge the caliber of their work and their experience determine whether or not they're appropriate for the job.
It's essential to set an accurate and flexible budget before finalizing any pricing conditions. A recent study by Clutch found that the price of developing apps ranges between $30,000 and $700,000, with a median price of $171,450. If you are concerned about the budget, you might consider using a platform for app development instead of full custom development.
When discussing the project's functionality and features list, be sure to inquire about payment options and terms. What is the method they use to calculate pricing? Does it have to be a single payment, or is it a requirement to pay regularly? Discuss milestones, what they could be, and the amount of money due to each milestone's completion. Be aware of any additional expenses that could arise during the process of development.
Platform
It's crucial to identify the platform you'd like to create your app on. Can the company create apps that work on different operating platforms? If you're planning to develop an app that runs on several platforms, be sure about what you want to do and select the right company to handle this. One option is to choose a firm that is knowledgeable about cross-platform applications. No matter if you're creating applications for Android or iOS and vice versa, you must choose a company that is knowledgeable of the requirements for both platforms.
Involvement
However, whatever the company may be, they will not build the app you want without your involvement. It's crucial to be aware of your part in the project. What is the level of involvement they expect from you? How many times will iterations be required? You must ensure that they require the most input from you on the wireframes and the prototypes of your app. There will likely be many iterations throughout the development process, so your input is essential to developing your app.
Communication
Check the level of communication they have. What is the frequency we have to talk? What are the ways of communicating before the start of an initiative? You should choose an organization that provides an update on the project every week, at minimum, to ensure that you can track the progress.
Communication between developers and customers plays a crucial role in the success of any project.
Be aware of how often they respond to your phone calls and messages throughout the hiring process. Are they providing input? Check to see if they are truly interested in your project and business idea. If they don't appear to be engaged at the initial stages, it could be an excellent indicator of how they'll perform in the development phase. Select a company that you can develop a relationship with. A strong relationship with a company means the ideas are discussed openly, giving you the chance to develop a more effective application.
Find out what kind of tools they'll be using to manage the project. Are they using an agile approach? What tools for managing projects do they use? The project manager ought to be in a position to give you access to the collaboration tools. A reliable company will keep you on every phase of the development process to ensure that your expected progress aligns with your expectations.
Timeline
Find out the estimated timeframe for the project. Also, inquire whether the company is available as many companies are involved in multiple projects simultaneously. What are the projects they're currently working on? What is their estimate of how long the project will last? What deadline can they complete your project within the timeframe? It is crucial to ensure that there are staff members available to handle your project. This way, you will be sure that the business can effectively respond to any variations or challenges you may not have anticipated for your project.
Design
Making an app isn't solely about programming but about designing a functional interface and focusing on your user's experience. This factor is why your app must be developed in a way that is based on the most current and most popular principles of user experience. What are their approaches in regards to design and user-experience concepts in developing apps? Request to see the company's previous designs and then ask them to explain their techniques in creating them.
Create a detailed and precise description of your idea to ensure potential companies are aware of the goals you're trying to achieve. Inquire them to provide their perception of the project and their recommended method of approaching it. Be aware that you may have to assist them in the correct direction. It is essential to determine whether they're willing to design an app mockup during the proposal stage. This factor gives you the chance to evaluate their work and assess their understanding of your concept.
Release
It is crucial to inquire from the firm about their policy regarding submission to the app store and how they deal with an app's release from a client. A reputable company will assist you with the process of submission or submission to you. Look for an organization that will stay with you throughout your app's entire lifecycle and not leave the app when the initial development is completed and the app has been hosted.
Maintenance
There is a good chance that after your app is launched in the marketplace, you will have to, from Time to Time, release updates, fix bugs, or add new features/functionality. This factor is why it is crucial to know the policies of a business regarding maintenance and support for apps. For instance, you should inquire whether maintenance for apps is paid hourly or a monthly cost to provide ongoing support. It is important to know what policies apply:
The price per new app release
What specifically do they do with bugs and fixes
Their post-launch support
Conclusion
It is best to outsource the process of app development as often as you can. It will allow you to obtain a more targeted development team with specialized industry knowledge to guide you in developing your application. By outsourcing your app development process, you can also allow you to access more talented people at a lesser cost when compared to having to create an entire team of your own from starting from scratch.
That's why you should have faith in the expertise of reputable app development firms, who will be able to guide you in the right direction and provide you with the tools needed to provide an amazing user experience.
FAQS
What is Outsourcing or hiring app developers, and how is it relevant to Today's World?
One of the primary traits of a good manager is the ability to delegate effectively. This aspect is outsourcing when you delegate tasks to an organization, person or other, who isn't part of your team.
Your team might or may not be able to perform the job you contracted out. Maybe your team can do the job with a little investment on your part to enhance the capabilities of your team.
Why outsource instead of merely confining the work on your staff?
The answer is short time is money. In simple terms, you perform a financial transaction in an entity other than your employees' payroll in exchange for a particular product or service.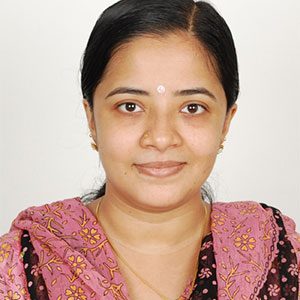 Dr.Supreena has published two international books in finance with the able guidance of her guide and department at Ethiraj College of Women, University of Madras during her PhD in Economics and Finance. She is the Recipient of Dr Vedagiri Shanmugasundaram (An Oxford Scholar) Award for Outstanding and Successful PhD Candidate from Ethiraj College for Women concerning research record and academic distinction. She is experienced in the domain of finance, digital marketing and information technology writing on Artificial Intelligence, IoT, PaaS and SaaS cloud computing etc. She is NIIT qualified in Advanced Network Computing, Google Certified in digital marketing. Her hobbies to maintain balance and reduce stress are gardening and cooking.