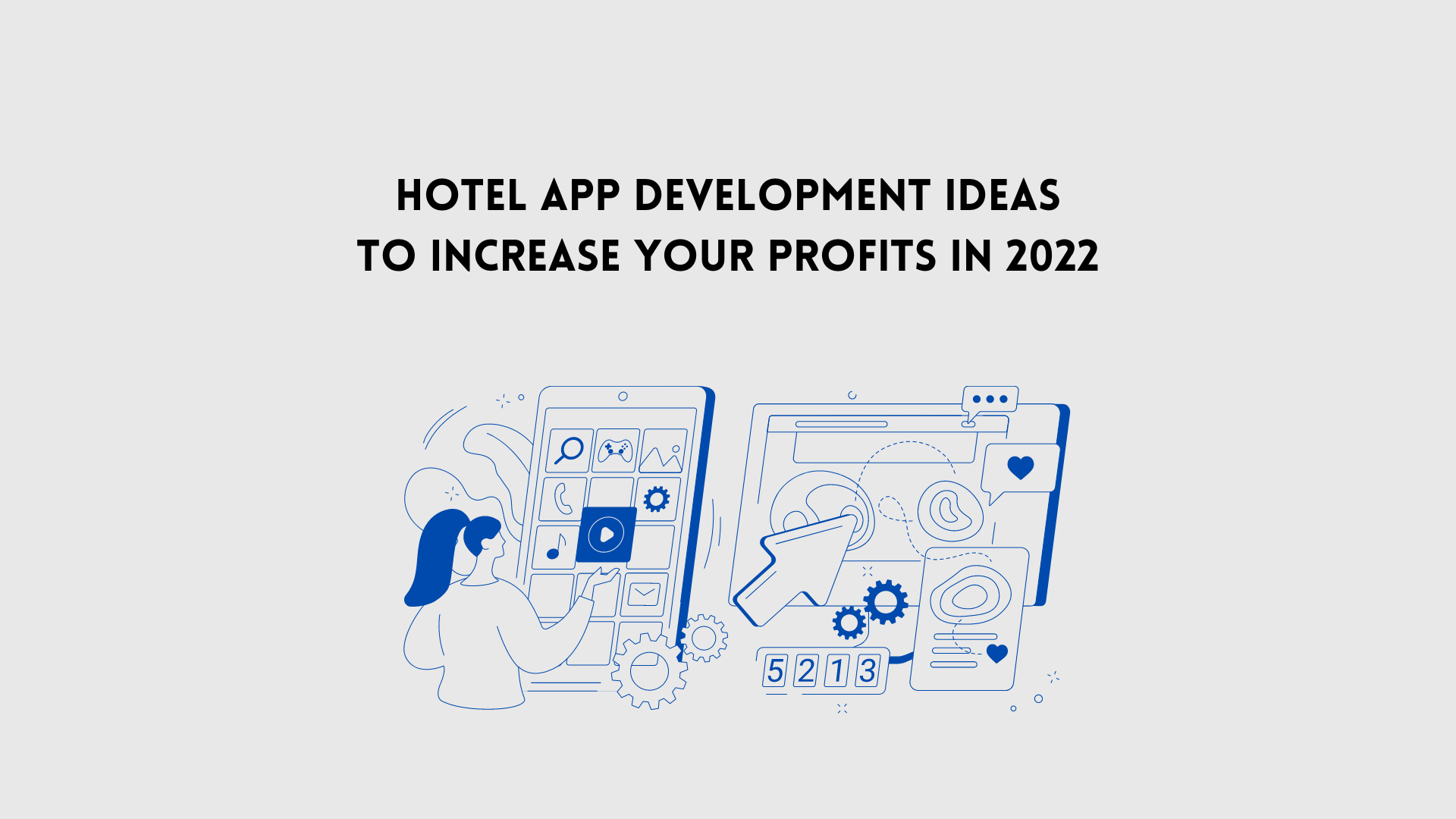 In the hotel business, the emergence of the smartphone app has ushered in a revolution. People can now book hotels, flights, cars, restaurants, and other services using a smartphone app with only a few swipes.
Today's businesses are developing different hospitality applications, such as travel, tourist, and hotel apps. With the number of passengers and globetrotters on the rise, hotel applications are a smart investment that may pay off handsomely.
A booking app is used by over 40% of US travelers and 61 percent of European travelers to book a stay.
65 percent of travelers use a room booking app to book a hotel for the same day.
Because self-reliant tourists typically always have their smartphones in their pockets, mobile app development provides a fantastic chance for hotel owners to give simple access to their hotel services.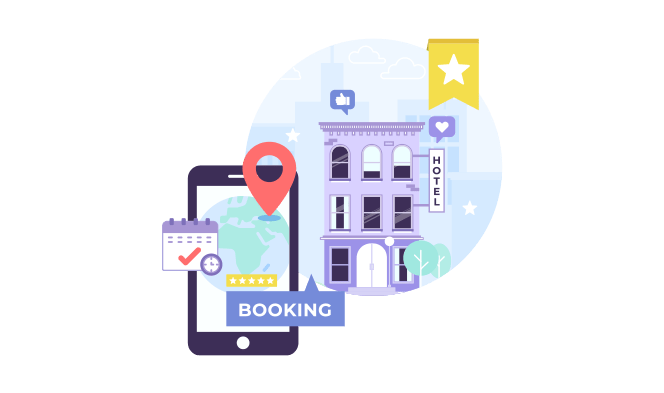 The global market for online hotel booking is expected to reach $174 million by 2022, as per Statista. Not only that, but Criteo's investigation also found the following information:
Smartphones account for 45 percent of OTA (Online Travel Agency) reservations.
Mobile applications account for 80% of last-minute hotel reservations.
Mobile applications have a 5 times greater conversion rate than web pages.
The figures above show that smartphone reservations have surpassed desktop bookings as the most popular hotel booking method.
So, are you a young entrepreneur wanting to launch your own online hotel reservation niche marketplace? Or are you the owner of a well-established hotel and want to build a separate mobile app for your company with features other than booking?
Ideas for Hotel App Development to Make Money
Now, we've compiled three hotel app development ideas for you to profit from in 2022.
Hotel Booking Aggregators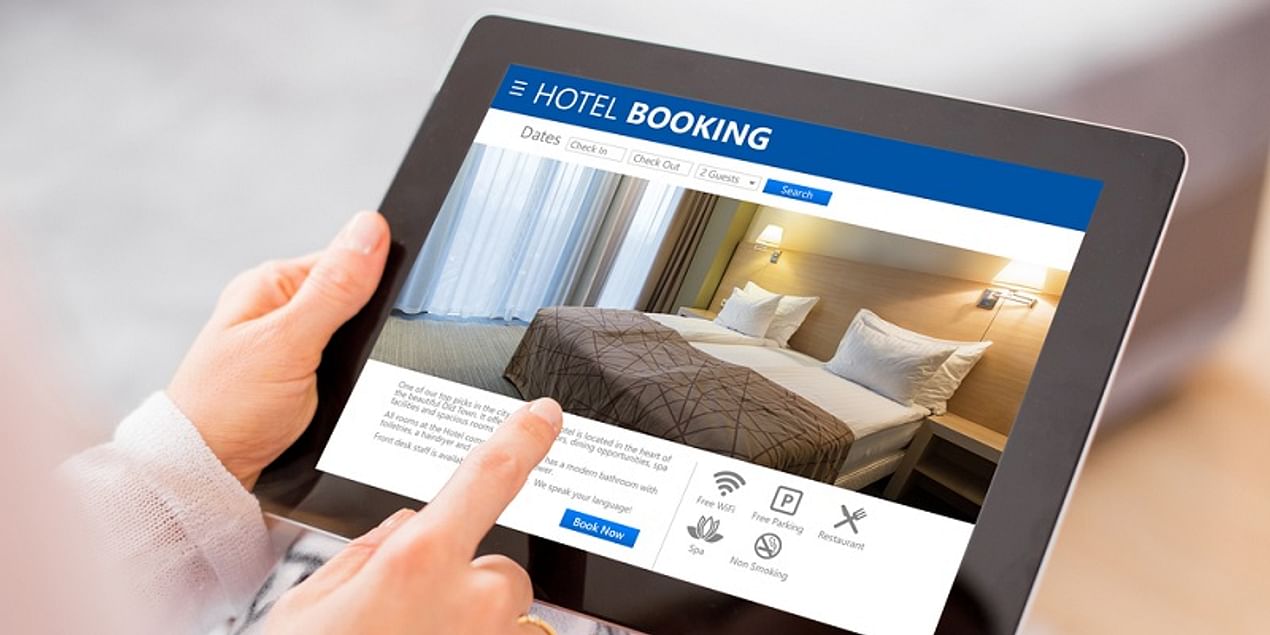 If you're looking to sell hotel rooms from multiple sources, you need some hotel aggregator. A hotel aggregator is a software that searches numerous hotel room suppliers for available rooms and provides the results in a single search query.
Hotel booking websites require some aggregators. Some websites directly negotiate contracts with hotels and use direct sources to populate their aggregator. Some websites pull inventory from wholesalers and other suppliers.
How does a Hotel Aggregator work?
Each hotel provider, whether it's a retail website, an online travel agent (OTA), a global distribution system (GDS), or a wholesaler, has agreements with certain hotels that allow them to offer a particular number of rooms at a specific price.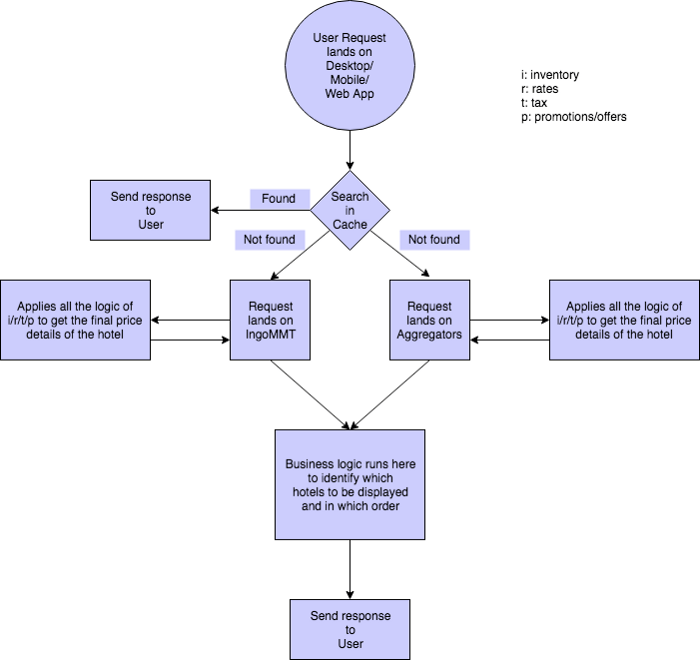 Some hotels act as their suppliers, negotiating deals with shopping websites directly. Instead of delivering numerous results (one from each provider) for one hotel, a hotel aggregator searches various suppliers for hotel rooms and delivers only one result. Hotel consolidators, like hotel aggregators, provide both hotel-room aggregator technology and supplier connections.
What Is the Function of a Hotel Aggregator?
A hotel aggregator can help you sell hotel reservations more easily and profitably by performing various duties. The following aspects should be considered while comparing choices:
Mapping
The process of selecting the best representation of hotel data, photos, and facilities to convey to the final consumer is mapping. Because each supplier's information on a specific hotel differs significantly from other suppliers, mapping is necessary.
Depending on whether another provider abbreviates those terms, they may contain different addresses or abbreviations for "Street" or "Avenue," depending on whether another provider abbreviates those terms.
Mapping aids in the matching of each supplier's hotel content to the appropriate hotel location, as well as the selection of which material to show to the end-user.
Pricing
Hotel rooms from different suppliers might sell for different prices upfront, but discounts apply after 100 rooms have been sold. Aggregators need to manage complicated pricing rules in the hotel retail industry.
Wholesale Markup, Commissions & Fees
Hotel aggregators must compute any wholesale markup, commissions, and fees on each transaction in addition to the price. Because markup, commissions, and fees might change depending on the retailer's business plan and over time, the information must be adjustable. A hotel aggregator must calculate this data using complicated rules and varied inputs.
Setbacks of Hotel Aggregators
Purchasing or constructing a hotel aggregator is one of the most expensive and difficult business endeavors available. Every supplier system that feeds inventory to a hotel aggregator must connect smoothly. A deposit (up to $10,000) is required to create a relationship with one provider and establish multiple supplier partnerships.
Hotel Booking App for a chain of hotels
This form of booking software is best for firms that have been around for a while. Hilton and Marriott, for example, have applications that connect all of their resort brands.
The concept of developing a hospitality app is now only feasible if you own a hotel chain. Also, if you have unique industry ideas that you believe will be successful, you should consider developing your app.
In addition, this sort of hotel mobile app generally includes a lot more features than just booking. For example, they allow their visitors to make unique app requests during their stay.
Hotel Room Booking Apps With Hybrid Approach
We can also use a hybrid approach to design a booking app for your hotel.
What is the hybrid strategy?
The program can operate on several operating platforms, including iOS, Android, and Windows, thanks to hybrid development.
You may provide tourists the option of selecting from a list of the best online booking services while also including incentives for the bookings you supply. This online reservation form for hotel app development is ideal for business owners renting out their space.
On the one hand, you'll attract many new travelers, which will provide you with a new source of money. Building an app with a hybrid, on the other hand, will improve your brand exposure by providing more hotel bargains. In reality, the advantages of this system are quite a mouthful.
Now, whether you're a business owner or work in the travel industry, you need to know how to make money from these reservation apps.
Learn about the 5 business models for hotel booking mobile apps
We've spoken about the most recent hotel business concepts for mobile application development, but what about revenue? How can a hotel reservation app earn revenue?
We've outlined five alternative methods to profit from hotel applications to respond to this issue.
Paid Downloads as a Source of Income
The consumer often pays the price to use the specific features under this business model. It's the most challenging method of generating income. And, to be honest, it usually scares folks away. A person's likelihood of downloading a paid hotel app is quite slim. As a result, you should stay away from this business approach.
A Business Model Based on Commissions
Instead of the paid alternative, the commission-based business model is the most effective and profitable. App owners often take a fee from each visitor who books a hotel.
Advertisements for Hotels
When people are on vacation, they never spend money as freely as they do at home. As a result, they're the ideal target market for commercials. You may also earn money by showing your partner's advertisements.
Not only that, but adverts may keep your users updated about local deals, upcoming events, and so on. If you're contemplating this business strategy, keep in mind that you don't want to overcrowd your app with advertisements.
Subscription is similar to the freemium concept, except it lasts longer. This concept has customers paying a set amount of money per month for certain advantages.
These advantages might include removing all advertisements or obtaining exclusive discounts and specials before other users.
This hotel booking app concept does not impose a recurring fee on any party involved. The hotel pays to publicize its offer for additional perks such as posting more photos or being at the top of the list for a specific length of time under this business model.
We've covered enough theory at this point, and there's only one thing left to discuss: benefits.
Every year, the internet travel market expands by more than 10%.
What does this mean for entrepreneurs in the hotel industry?
It indicates that modern travelers like their independence and want to be in charge of whatever they do. Traveling is no different.
Travelers in today's globe have a plethora of possibilities for customizing their trips or holidays.
Where should I stay? What's more, how do you get there?
These are the types of inquiries that hotel booking applications can now answer.
It may appear to be a difficult process, but developing a mobile app may help you expand your current business or start a new one.
For hotel owners:
1 – The Benefit of Mobility
The mobility advantage helps not only your clients by allowing them to book hotel rooms on the go, but it also allows you to do business at any time and from anywhere in the globe.
2 – Effective Communication
Hotel app creation enables you to provide an additional communication channel for your business, allowing you to respond to client comments and inquiries immediately.
Consequently, you make a pleasant impression on your clients, which helps your hotel brand generate a positive reputation.
3 – Improved Customer Service
A hotel app, as previously said, assists you in knowing more about consumer behavior and receiving critical feedback. That implies you'll learn a lot about your customers or potential customers' perceptions of your hotel's service.
While the truth isn't always nice, it will at least allow you to identify flaws in your hotel service and rectify them to improve service quality.
4 – Outshining Your Competitors
Apps for hotels are becoming increasingly popular. To reach out to more customers and turn them into long-term customers, an increasing number of hotel businesses and networks are developing their mobile apps.
That implies that if you haven't previously planned to establish a hotel app for your company, chances are your hotel's growth will be slowed. That means that developing a hotel booking app is the only option for your company to stand out and overcome the competition.
Other benefits include:
Option to provide a simple booking system.
Make information more easily accessible to your visitors.
Amass a big amount of user data and learn about their habits.
Boost employee output.
Boost brand recognition.
Increase brand loyalty.
Make a close connection with your consumers.
Benefits for the Users (Invitees):
The ability to book a room from anywhere.
Checking the availability of rooms is an option.
Hotels can be found by city, nation, date, and number of people.
With geolocation technology, you can acquire directions.
It is possible to read reviews from previous customers.
Log in with ease using Facebook, Twitter, and Gmail.
Option to receive full information and images of the chosen location where you will be staying.
The bottom line
In today's competitive industry, no hotel can afford to ignore the development of a mobile app. The emergence of mobile applications has altered the hotel industry's business practices. Hotel booking app development is an excellent concept to adopt with the correct strategy and preparation for the hospitality industry.
If you have any questions regarding developing a mobile app for your hotel sector, please feel free to contact us anytime, and we'd be pleased to help you. Our commercial mobile app development services will enable you to access millions of passengers searching for the best hotel room prices.
Abhinav Sathyamurthy is a professional blogger with over six years of experience covering technical topics such as blockchain, ERP, AI, and other matters.