Custom desktop applications can be an extremely valuable tool for any business process.
Whether you're a startup looking to streamline your workflow or a larger company in need of a specialized application, a custom desktop app can provide many benefits that aren't available with off-the-shelf software.
Today in this blog, we'll take a look at some of the ways that custom desktop applications can benefit your business.
So if you're thinking about developing a custom desktop application for your business, read on!
Custom desktop applications for your business
A custom desktop application can give your business an edge over the competition. Adobe Photoshop, Skype, are examples of desktop applications.
It is a custom software solutions program designed specifically for your business. When it comes to your business, you want to make sure that you are using the best tools possible to be successful. Custom desktop applications can help with this by giving you a custom solution designed specifically for your needs.
Desktop application development
is a valuable resource for businesses of all sizes. Though it is possible to get by with generic software programs and services, custom desktop applications offer many advantages that simply cannot be found elsewhere.
What is a custom desktop application?
A desktop application is a software program installed on a personal computer. It usually provides specific functionality for the user, such as word processing, spreadsheet analysis, or photo editing.
In contrast to web-based applications, which are accessed through a web browser, desktop applications can be installed and used even when the user is not connected to the internet.
Desktop applications can also typically be customized to meet users' specific needs, making them an extremely versatile tool. For example, it might allow users to create their unique keyboard shortcuts or save files in a specific format.
A custom desktop application can be an important asset for a business. It can provide a customized user experience and help to improve productivity.
Custom application development for businesses
can help you manage your business more efficiently and increase sales. It is a piece of software designed and built specifically for your business – or, more accurately, for specific use within your business.
Unlike off-the-shelf software, which is meant to use as many businesses as possible, a custom app is tailored to your unique needs and requirements.
That can mean increased efficiency, better functionality, and – ultimately – a competitive edge!
Customizable applications provide a high degree of flexibility and personalization, making them a valuable tool for any business or individual.
Top 6 benefits of custom desktop applications
Here are the top six reasons you should consider them for your business:
Custom desktop applications are designed specifically for your business's needs, which means they're more efficient than generic software. They offer increased efficiency and productivity for businesses of all sizes.
Desktop applications are especially beneficial for small businesses that lack the resources to develop their in-house applications.
As cloud technology evolves, custom desktop applications will become even more important for business success.
2) Improved functionality
With custom desktop apps, you can have exactly the features and functions you need without unnecessary bells and whistles cluttering up the interface.
You understand that having the right technologies and tools is essential to your business's success.
That's why these apps can be such a valuable investment. With these applications, you get improved functionality and performance to help you get ahead in your field.
So if you're looking for a way to take your business to the next level, consider investing in custom desktop apps. You won't regret it!
3) Minimized maintenance costs
Since these apps are tailored to your specific requirements, there is less need for ongoing maintenance and updates.
By creating a custom application specifically for your needs, you can reduce the time and money spent maintaining it.
Businesses often require tailor-made applications to meet specific needs or streamline workflows.
Ultimately they help reduce maintenance costs in the long run.
Cyberattacks are increasing every day; businesses must protect their data.
One way to do that is by using custom desktop applications instead of relying on standard software packages.
By building an application specifically for your company's needs, you can reduce the risk of vulnerabilities being exploited.
In addition, custom apps can often be more secure than off-the-shelf options since they are specifically designed to meet your requirements.
The scalability of the application is one of the most important factors. It's important to ensure that the application can handle the load as your business grows.
These applications are specifically designed for your unique business requirements and can be scaled as your company grows.
With a custom app, you'll get the features and functionality that you need to run your business efficiently.
Plus, because these applications are tailored to your specific requirements, they can be more cost-effective than off-the-shelf software.
6. Maximizes your technology investment
They can maximize your technology investment. By tailoring specific software to your unique needs, you can improve efficiency, productivity, and reduce costs.
When you think about it, a custom desktop application is a perfect way to get the most out of your technology investment.
Working with a developer to create an application that meets your specific needs can boost efficiency and productivity while mitigating the risk of investing in software that may not fit your exact requirements.
Plus, a custom application can be tailored to your unique workflows and processes, making it an essential part of your business operations.
The difference between desktop and web applications
Desktop applications are typically installed on your computer, while web applications are accessed through a web browser.
Additionally, desktop applications tend to be more powerful and complex than web applications, which can be more difficult to manage and maintain.
Ultimately, the choice between using a desktop application or a web application depends on your needs and preferences.
Desktop applications run inside a window on your screen and have their
launcher menu bar
. They can be worked on even when you are not connected to the Internet. However, they require regular updates to fix security vulnerabilities and bugs.
On the other hand, web application typically uses less disk space and memory than desktop applications. They are updated more frequently as they are maintained by the development team or the provider. While they can work offline, they depend on an active Internet connection for efficient performance.
Custom applications can be a huge boon to your business. It can increase efficiency, productivity, and collaboration while decreasing costs and headaches.
If you're looking for the best partner to develop your custom desktop applications, look no further than our
expert application development team
. We have years of experience developing top-notch applications that will help take your business to the next level.
Feel free to reach out to us if you have any queries or would like more information about how custom desktop applications could benefit your business.
A customizable application is a software program that can be altered to meet the specific needs of an individual or organization. This allows users to tailor the app's features and functionality to their specific requirements, making it more efficient and effective for their work or business.
The cost of developing desktop applications can vary greatly. From $40,000 for simple apps to over $400,000 if your project requires more complex functionality or design considerations!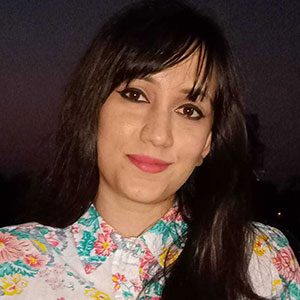 Parvin Khatun is a writer who works in Squash Apps is dedicated to providing high-quality content that can help clients get more visibility on the search engine results pages. She works hard to boost her clients' online presence through her content writing services- she has experience in SEO content writing, she writes about website articles, technical articles, and many others.