We all know the massive growth and need for mobile apps are developed for business needs and user expectations. However, as we understand that web-based and native applications have several benefits, hybrid mobile applications have also gained popularity. Their adaptability across various platforms is to build applications that provide consistent performance regardless of the forum. Moreover, besides being cost-effective, hybrid apps make it slightly faster to reserve a spot in the app store market.
In this blog, we'll be exploring some essential facets of hybrid mobile app development through this article to help you analyze and decide if it's the right approach for your business benefits.
What is a Hybrid Mobile Application?
Hybrid mobile application development helps create mobile apps that operate and run on multiple platforms and systems, such as Android and iOS. If you download it from the App Store or Google Play store, the code and application will remain unchanged. The combination of HTML, CSS, and JavaScript makes it a technically advanced feature. However, coding differs from ordinary programming languages like Java, Objective-C, or Swift.
React Native in their front-end technology stacks is used in most successful hybrid apps. These applications are simplified inside a local application, and with the advantage of the mobile platform web view, they get access to contacts, accelerometer, camera, etc. It is a combination of native mobile apps and web apps. Hence, hybrid apps can work on different platforms with ease.
Freepik
Hybrid mobile app development is an advanced form of Mobile application development. This lets developers build a single mobile app that can run on different platforms.
Business success relies on the functionality and UI of mobile applications. 60% of your business traffic may come from mobile apps, so it is important to enhance the usability of mobile applications. If you consult a mobile app development firm, the development experts will recommend features that must be integrated with mobile apps.
Native and web frameworks combine to form hybrid apps. The customary web advancements used to create applications are HTML5, CSS, and JavaScript. They even give admittance to the local stage, including that sudden spike in demand for Android and iOS.
Benefits of using Hybrid Mobile Applications:
Hybrid apps offer a lot of benefits and here are some of them,
1. Refreshing UI/UX Experience:
Hybrid mobile development is the best way to create an app that works on iOS and Android devices. This means you can take advantage of native features like speed, responsiveness, and graphics performance while still providing a seamless user experience with web technologies such as Chrome browser technology which powers Google ChromeOS™ operating system.
Freepik
A lightweight hybrid application UI helps load content quickly and has a quick display time for data streaming purposes, so users don't wait too long before being able to use their apps again. In addition, the excellent design adapts seamlessly depending if it's installed on smartphones or tablets.
2. Cost Effective:
There won't be any necessity to build different types of apps for numerous stages independently. Hybrid development frameworks allow developers to develop multiple platforms without maintaining numerous codebases for different stages.
This approach is cost-effective for small and medium organizations. It is not time-consuming to market. In addition, the application can be published on multiple app stores with a common source code.
3. Easy Maintenance:
Maintenance of Hybrid app development is easy and simple. On the other hand, the development teams have to update new versions for every platform for native apps. A hybrid app doesn't require versioning, which makes app management as simple as updating a web page.
4. Easy Integration:
Integration is much easier in hybrid apps. Users can take advantage of a better experience when messaging, using the camera, playing games, etc. If you have any plans to develop an app dedicated to your business, you should connect with a mobile app development company that provides affordable mobile app development solutions.
5. Shorter Development Time:
One of the highlights of hybrid mobile apps is that they are easier and faster to develop when compared to native app development. Organizations can use the existing web development toolkit to eliminate the need to create separate codebases for each platform. A single code base and cloud-native web technologies make it easier for experienced developers to build scalability into their apps.
6. Increased Performance:
Hybrid apps provide high performance and speed compared to responsive and progressive apps. They run smoothly on operating systems that handle heavy loads of content or users and perform better than mobile web apps and websites. Apps that have plenty of users show better speed on all devices. The increased speed is not due to network communication. Twitter & Instagram mobile apps are a few examples of hybrid mobile apps that handle enormous amounts of content and traffic.
7. Offline Availability:
Most mobile apps have a glitch due to a lack of offline support. It is challenging for companies that extend their business to customers from places where there's a lack of internet connectivity or from rural areas. Statistic data indicates that almost 70% of users abandon apps as the loading time is too long. It is easier to use mobile apps offline. This is the most valuable benefit to users as they can use the device without an internet connection.
Conclusion:
When it comes to creating apps, hybrid apps are the best as they can meet your business needs. Many of us are in remote working environments for various reasons, and applications play a vital role in enhancing employee efficiency. Therefore, many organizations consider adopting the hybrid approach as it proves to be more productive and caters to every business need.
As there's a rise in the market to build customized mobile apps, mobile app developers are in tremendous need. If you're looking to hire mobile app developers with experience, look no further. Our expert team of developers will help create apps for your business needs.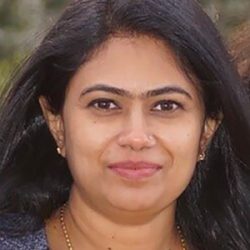 A fun-loving, creative, and passionate writer. Experienced as a curriculum writer for kids at CompuSkool (Information Technology) written interactive learning materials that engaged young minds between 3 to 17 year olds across different technology areas. After a break from writing, now pursuing passion through blogging. Now a technical writer at Squash Apps. Waiting for the future to reveal itself as days unfold.