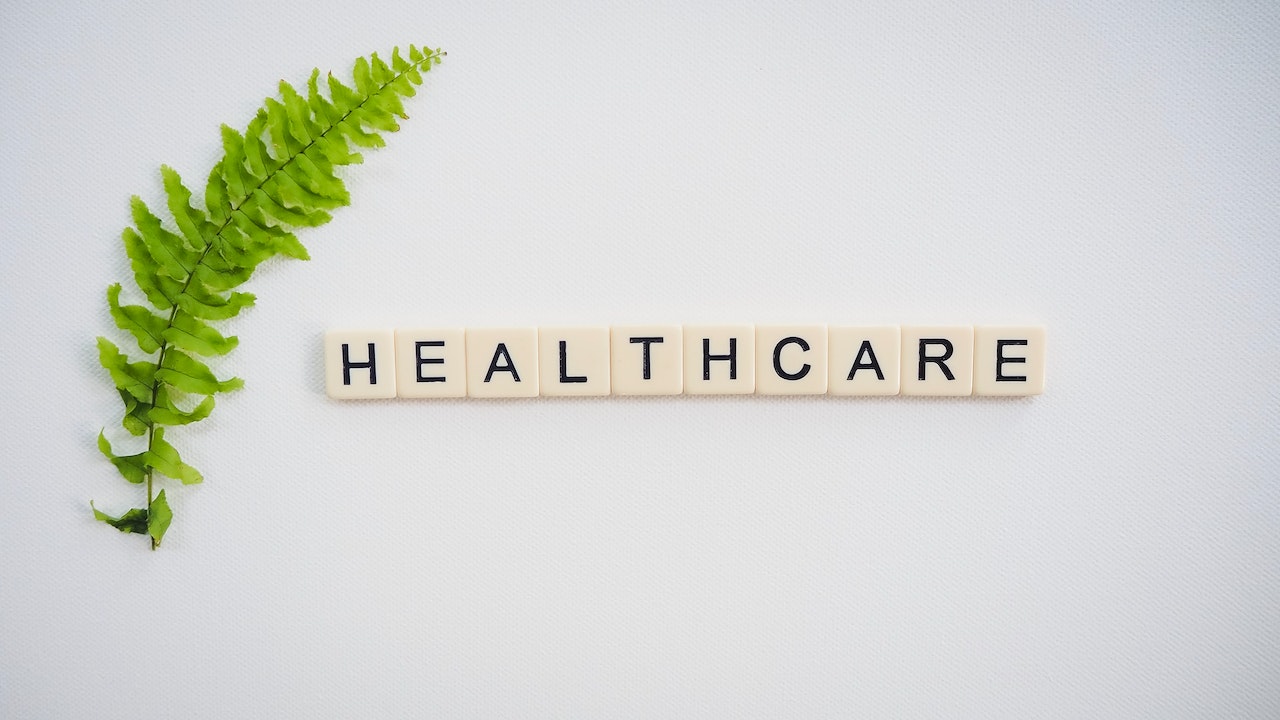 Every domain is moving towards digitalization. Healthcare organizations are now using cutting-edge medical software to offer mobile health solutions. They could also use a software company to develop healthcare software. Consider creating a wonderful custom healthcare software development company.
Medical institutions must choose the right vendor for up-to-date healthcare software with current trends in the sector. These companies can optimize digital patient care by developing healthcare applications. This article is the best guide to choosing the best healthcare software development company.
If you think that the software development process for healthcare software ends when the product is launched, then you are wrong. There is always the prospect of obstacles. Also, keep in mind that technology and users need to change constantly. You might have to update your software or add new features.
What is healthcare software development?
Software companies specializing in healthcare software development process applications to store, retrieve and share user data. They can be connected worldwide through cloud services. You can enjoy numerous benefits via partnering with a healthcare software provider, such as:
Better Patient Experience
Professional healthcare software developers can help you manage your software efficiently and effectively. 
This aspect can help you deliver better patient experiences. In addition, this aspect allows you to access the patient's information before your appointment.
An experienced healthcare development company can ensure faster patient checks and less paperwork. This information is electronically filed and can be used to fill prescriptions quickly. If we look at the US, junior software engineers employed for company creation, according to the statistics at Payscale, could expect an average of $62,000 when they begin their careers.
Simple Scheduling and Maintenance
Software development for healthcare software offers strong scheduling capabilities. This aspect allows patients to choose the most convenient time and date for their appointment. These tasks can be accomplished easily by medical software. The software also eliminates overbooking issues through proper scheduling. In the earlier section, software engineering or product development is one of the top professions available.
EHR and easy billing
In the healthcare industry, billing can be daunting. However, good healthcare software provides easy billing and EHR capabilities like in CMS. In addition, you can automate all the EHR processes with it.
Services for healthcare software development: Key factors to be aware
● Be sure to focus on usability and ease-of-use
● Healthcare workers have very busy jobs. 
● They want an interface that is user-friendly and simple to navigate. 
● This interface will ensure high adoption rates.
● Full-Fledged Remote Patient Monitoring
● Patient Engagement Solutions
● Patient Handling Processes
Inadequate Care
Healthcare institutions must also prepare their staff for changes that new software solutions may bring to their work process. They must provide the right training and support to ensure that their employees can reap the full benefits of software solutions. Consider our Services in software engineering to develop a healthcare software development company.
Integration with different applications
Various system integration requirements ensure that the new solutions are compatible with other systems. Also, it would assist if you examined whether legacy systems require any updates to be integrated with the latest solutions.
Professional administration
Specialist doctors have access to the data to make updates. Appropriate arrangements must restrict access to the data.
Information security
Security measures for medical care organizations must comply with data protection and security laws. The leakage of patient information can cause serious business problems. Only authorized staff can access patient records and information.
Development costs
The size and complexity level of software or developed apps will determine the development costs. This aspect is directly related to the business needs of healthcare organizations. An organization must first identify the key problems that need software solutions.
Consider the future IT requirements of healthcare institutions, such as possible business expansions and scalability. Your organization can achieve a more efficient workflow and higher productivity with a mobile workforce. You can outsource your services to the best company.
Healthcare IT infrastructure
IT infrastructure can include hardware, devices, internet speed, mobile 4G connectivity, and many other things. Healthcare agencies should consider whether the company will offer such infrastructure or if they have to use their resources.
Although using employee resources can compromise security, it is recommended that companies give the technology and devices to employees. In addition, the technology and devices must be updated regularly. Making yourself visible to the world and revealing yourself through blogs, for instance, is always a good idea to make yourself stand out and to be able to take advantage of all that I have said.
Healthcare Software Development Company: Questions
Below are some questions that may help you find the right medical IOS or Android app developer or partner.
Are you familiar with and understand how HIPAA privacy protection rules could apply to software products used in healthcare?
HIPAA can be complex and subtle. As a result, HIPAA Privacy Security and Breach Notification Rules have been included in federal and state laws. These rules provide privacy and security protections to hospitals and other medical facilities.
Many healthcare software developers will need to learn about HIPAA or how it applies to their products. This aspect is something you must look into.
Is it possible to sign an NDA?
Before discussing your project details, you should ask the app developer to sign the NDA (Non-Disclosure Agreement). To protect confidential business information from third parties, it is also signed. If you're asking, "is Software Engineering or software developer a viable choice?" The answer is "it will depend."
Do you have contact information for your past clients?
Before hiring a mobile app development agency, it is important to look at their work. Of course, you won't be able to see everything, but you can get contact information from some of their past clients.
Ask their clients about their experiences working with the agency. We aim to create a great app and make the app development process enjoyable, stress-free, and easy.
When it comes to the hiring of mobile app developers, it is important to check for references and reviews.
How do you develop software?
Modern best practices such as scrum and agile are much more reliable than traditional methods. Software development companies use these best practices to increase efficiency and productivity. They are aware that the market is constantly changing, and they must be able to adapt quickly to these changes.
How skilled are your software developers in healthcare?
You should verify the developer experience of your partner in medical software development. They must be qualified to create medical solutions and deliver them within the predetermined timeline and budget.
How do you choose?
Many companies claim to be the most excellent in healthcare software development. So how do you find the right one to help you reach your aims?
Analyze their domain of expertise and their experience as healthcare software developers. Compare SaaS with Enterprise Software Development. In this regard.
No matter how complicated your requirements are, it would help if you never compromised on quality. The software development industry has many compliance requirements, such as HIS and HIPAA. Consider creating a wonderful custom healthcare software development company.
You should therefore analyze their expertise and previous experience. Only healthcare software vendors with experience in the field can fully understand and meet the needs of their customers.
Expertise alone is not enough. It would help if you also considered certifications to understand professionalism among healthcare solution developers.
To better understand the quality and scope of projects, look at their Healthcare Software Development Portfolio.
Look through the portfolio of potential partners in healthcare software development. Check out their previous projects in the healthcare sector and see if they match your needs. Find out about their market reach and reputation and whether they can serve your organization. Consider creating a wonderful custom healthcare software development company.
These are the key elements to look out for in a portfolio
● Types of software that they have provided in the past for healthcare
● They have served clients- names, strengths, and value
● They have managed complex projects.
● They offer a great experience for their users
● They excel at technologies
● The Care Quality
● The Virtual Care
● Maternal-Fetal Medicine Experts
● The REGULATORY STANDARDS
● The Architecture of Cloud
Ratings and Reviews Could be Very Helpful
Learn what customers have to mention about the company. Could you review and rate their ratings? Learn how the healthcare software development company treats its clients and what it can do to help them. Consider Saas in Mobile App Development.
How do you create healthcare software?
Nearly every company has its process for providing healthcare software development services. However, all functions are essentially the same:
1. Analysis of requirements
2. Scope freezing
3. Prototyping products
4. Product development
5. Testing and QA
6. Deployment
7. Support after the launch
Software development can follow any method, from agile to waterfall. Get the details from your healthcare software developer partner to understand the process and how it aligns with your goals. Be bold and ask questions.
How much does it cost to build medical software?
Everybody has a budget. Make sure to communicate your budget to your potential partner in healthcare technology. Ask about the cost of the software development and compare it to the quality. Make an informed decision after gathering all details.
Understanding the Different Engagement Models is Key to Choosing the Best
These are ways to collaborate for business relationships. There are many options available:
Turnkey Engagement Model
The fixed price model also knows this aspect. You get a fixed price for the work if you share your requirements. This process is a great model:
● Projects for the short-term
● Projects that have a clearly defined scope
● To assign test tasks to developers
This model allows for hiring based on both time and materials. Clients agree to pay their hired software development company according to the time they spend developing their products. Payments are made according to an hourly rate agreed upon by both parties. This model works when:
● Uncertain requirements or specifications
● Long-term projects with dynamic pricing
● Clients require more flexibility
Dedicated Hiring Model
It allows you to hire web development company-specific resources. Depending on how many hours they spend, you can hire a web development company to work on your project. This model is ideal for the following:
Clients looking to add another member to their team
For those who are unsure of the project requirements
The hiring party is seeking greater flexibility
Learn What the Healthcare Software Development Company Has to Offer After Launch
The healthcare software development agency provides support and maintenance services shortly after launch. It could also have specific terms and conditions.
Before hiring an agency, ask about their support and maintenance services and the price.
What team structure would they provide you?
Ask about the company's team structure for your software development project. You can interview potential software developers. This factor is a good way to evaluate the capabilities of the team. A software development team generally consists of the following:
1. Analyst required
2. Project manager
3. UI/UX designer
4. Software developer
5. Engineer and QA tester
You must also clearly communicate your requirements to the software agency to get the best out of your project.
A Healthcare Software Development Company can help you expand the features of your software. If you're not working in technology, Coding experience can be a great asset as it demonstrates technical expertise and the ability to comprehend abstract concepts and solve difficult issues for software product development.
You must also assess the company's ability to scale up or down the product according to your requirements.
These are the areas of use.
These are the areas where custom healthcare development is used:
Telemedicine
Telemedicine is a thriving industry for custom software development firms in the healthcare sector. Because it allows for teleconsultation and healthcare information, app development is essential to telemedicine. In addition, mobile apps play an important role in sharing medical knowledge and services among patients. Ensure the best quality assurance.
Consider the implementation of Broad Range, React Native, Artificial Intelligence, Cash Flow, Medical Personnel, Medical Specialties, Pharmaceutical Distributors, Validation Purposes, and Medical Software Applications.
Apart from that, be well acquainted with Quality Of Care, Remote Care, Extensive Experience, Business Processes, Business Analysis, and Business Challenges.
Portals for healthcare and patient databases
A healthcare app or patient portal could have a lot of potential. For example, it could collect and store data categorically for long periods.
Doctors can access this type of data storage when they see patients, even if it's the first time. Then, the EMR medical or EHR storing such data can be pulled to the rescue. Personal information is kept private and shared only between doctors and patients on the portals to protect data. You can decide on the best SaaS product if you employ relevant and topical Saas.
E-consultations and electronic prescription
E-consultation is a new practice in digital healthcare. Apps for mobile devices are available that can be used on Android and iOS on Apple.
These applications allow patients to communicate with their doctors online based on their health needs. They can also get e-prescriptions. This aspect will enable them to access online treatment plans for specific diagnoses. Similar solutions are available from healthcare software developers for virtual billing software, e-pharmacy management, and other related areas.
What software is used in healthcare?
Augmented Reality (VR) and Virtual Reality have proven useful in remote medical care, especially during COVID-19. AR-VR is a powerful technology stack that allows patients to see and feel how a treatment or medical device works. When deciding to implement a practice of software engineering or architecture, choose.
Big Data and AI solutions in healthcare
Healthcare is one of Big Data's most important industries. It handles large amounts of medical data every day. As a result, healthcare services now use AI to ensure the best possible use of the data.
According to a study by Quartz, around 46% of startups are likely to fail due to the exhaustion of money funds.
Apps for fitness and health tracking
The popularity of wearable technology is growing fast. These products include smartwatches, bands, and smartwatches that can track heart rate, sleep cycles, and the number of steps taken. These applications, developed by healthcare experts, are some of the most popular on the internet. Consider Digital Solutions, Electronic Health Record Systems, and Health Systems. 
Pay attention to the Administrative Processes, Senior Developers, and Custom Healthcare Services. 
The Healthcare Sector and Range Of Healthcare organizations are very important. Look for Solution For Healthcare organizations, Clinical Workflow Management systems, Consumer Health Management Apps, and Chronic and Disease Management Solutions. Consider creating a wonderful custom healthcare software development company.
The Medical Record Management System, Practice Management, Stress Management Practices, Access Management, and Appointment Management are important to study.
However, if you use the steps in this article, you will be able to get top-rated software developers like Squash Apps for the medical and healthcare industries.
Conclusion
Finding the right healthcare software development company is challenging. This article should have helped you to understand healthcare software development companies better. Your main objective in developing medical software is to improve the efficiency of your operations and automate, enhance, and ultimately provide a better patient experience. Please mention in the comments box below if you have any questions or suggestions.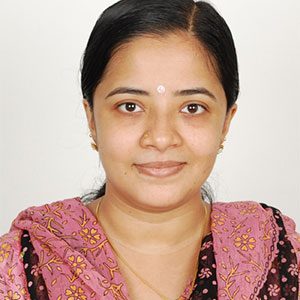 Dr.Supreena has published two international books in finance with the able guidance of her guide and department at Ethiraj College of Women, University of Madras during her PhD in Economics and Finance. She is the Recipient of Dr Vedagiri Shanmugasundaram (An Oxford Scholar) Award for Outstanding and Successful PhD Candidate from Ethiraj College for Women concerning research record and academic distinction. She is experienced in the domain of finance, digital marketing and information technology writing on Artificial Intelligence, IoT, PaaS and SaaS cloud computing etc. She is NIIT qualified in Advanced Network Computing, Google Certified in digital marketing. Her hobbies to maintain balance and reduce stress are gardening and cooking.