A great user interface is essential to creating an experience that encourages users to return to an app or website, so UI design is one of the most important roles in the creative field.
It's also a complex question. First, appearances matter, and UI designers are in charge of making a visually appealing product, from the color palette to the typography. In addition, they create intuitive user interactions, style guides, mockups, and prototypes, build and manage design process systems, and optimize websites for responsive web design (RWD).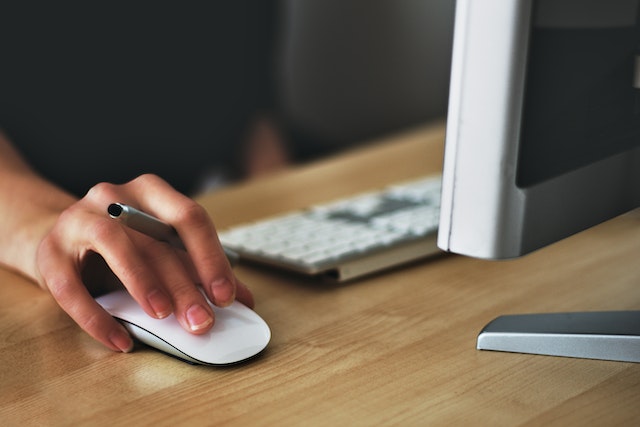 UI Designer:
You'll need a UI designer to construct a digital interface for your product. UI designers can assist you with any project, whether a website or a mobile app.
● Visual design and visual elements
● Reputation management
● Interactive and animated components
● User interface prototyping
UI designers work on a variety of visual elements,
● Photographs and media (including logos and iconography)
● Layouts and colors
● The use of typography (headings, subheadings, etc.)
● Elements of text (lead-ins, paragraphs, etc.)
● Forms and lists (text inputs, select menus, etc.)
Furthermore, UI designers are responsible for coordinating their work with coders.
If necessary, UX designers and testing and iterate their solutions.
If a UI designer is hired to work on the UX, they may be responsible for the following tasks: ‍
● User testing
● The design thinking of an information architecture
● Wireframing and prototyping
However, their role shifts to a UX/UI designer in this instance.
UI designer skills:
Hard skills:
Designing a responsive interface:
A skilled UI designer knows the ropes regarding relative scaling units, media queries, and other principles that assist in constructing a responsive design community for a digital product. Their solution should adjust to the user's behavior and surroundings regardless of the screen size, orientation, or platform.
Grids for layout:
Grids assist designers in attaining effective hierarchy, consistency, and alignment by regulating the structure of layouts. UI designers must understand the fundamentals of grid theory, grid types, layout grid best practices, and how to apply them to interactive design.
Hierarchy in visual terms:
A professional UI designer employs principles like contrast, balance, and size to arrange each visual component in its proper place. It makes the most important elements stand out and impact the users, improving their experience.
Typography:
Typefaces and typographic components should be understood and used correctly by UI-dedicated designers. They attract the viewer's attention, generate brand awareness, and establish value if they choose the proper font, size, color, layout, alignment, etc.
Animation:
Animations are an essential aspect of interfaces; from scrolling a list of items to activating the side menu, thus generating them is crucial. Therefore, a user interface designer must understand and use various animation ideas.
Visual communication is very important:
Visual communication is a talent that necessitates systematically applying the previous paragraphs' knowledge. It entails knowledge of layout, color, typography, iconography, graphics, design theory, and other topics.
Testing:
UI design efforts, another aspect of developing a digital product, should be tested, and the solution iterated based on the outcomes of those tests. The user interface designer should be sensitive to feedback and know how to make necessary changes quickly.
Furthermore, UI designers should
● Know the fundamentals of user interface digital design (clarity, user-centered design, consistency, etc.)
● Stay current with design trends.
● Be familiar with design software (Sketch, Figma, Balsamiq, etc.)
● Have a fundamental understanding of software and website development.
They should know the ropes of UX if they're working on it.
● Prototyping and wireframing
● Structure of information
● Coding and interaction design
Soft Skills:
Here are some of the important soft talents for UI designers.
Empathy for the user:
User empathy entails attempting to understand a user's point of view on a product. When creating visual design decisions, UI designers should identify with them and represent them.
Curiosity:
Curiosity is valuable in and of itself because it expands the wide range of talents available to designers when creating and arranging visual components.
Communication:
A good communicator in a product team is a designer who is a good listener, collaborates well with cross-functional teams, and communicates thoughts and goals.
Make a fantastic job posting:
A tight and well-crafted job posting engages the attention of the best candidates in the same way that a well-designed UI draws in-app users.
It is a method that saves time and improves the efficiency of a designer; when the design process begins with a huge screen, designers sometimes struggle later when trying to place elements on smaller screens.
If you want your designer to start immediately, make it clear what software they'll be using and the types of products and platforms they'll be working on. The designer may require the following software skills:
● Adobe XD, MockFlow, Figma, Balsamiq, Axure RP, and Framer X are all good for prototyping.
● Adobe Photoshop, Adobe Illustrator, and Canva are all good for editing or creating still images.
● Animating images and text with Sketch and Adobe After Effects
● Usability testing: Applause, User testing
Because engineering and interaction design are becoming more specialized, don't assume your new designer knows much about coding. Most designers are familiar with the fundamentals of HTML and CSS. Make sure to mention Javascript, Java, C++, or another more complex coding language in your job description.
Finally, collaborate with your team to ensure that the job description emphasizes the most important skills and qualifications. If the job description is a laundry list of nice-to-have qualities, talented candidates who can only check some boxes may be turned away.
Examine the interview in greater detail:
A well-written resume and portfolio reveal a great deal about a candidate's hard skills, qualifications, and experience. They must show more about their soft skills, such as communicating ideas to team members or compromising their vision for the project's benefit.
UI designers work closely with software developers, and user experience (UX) designers need similar interpersonal skills. Users can probe candidates' strengths and weaknesses by asking the right questions during the interview. Here are some examples:
● What are some of the user interface design's favorite and least favorite aspects?
● Do you believe UI designers will become more or less important as technology advances?
● What is your favorite piece of software in design, and why?
● Pretend to explain why UI design matters if I've never used a smartphone.
● What type of work atmosphere suits you best?
● Do users feel at ease working with a distributed team?
● What do you learn more from, your failures or your victories?
● How do you believe you'd be described by the UX designers and software engineers with whom you've collaborated?
Make a compelling offer to hire a user interface designer:
There are plenty of chances for UI designers, who may juggle many offers from different companies. If a candidate pleases you with their CV and interview, chances are they impress other employers as well, so make an offer they can't refuse as soon as possible.
You have alternative possibilities if you can't match the salaries given by your competition. Attractive perks and benefits can sway creative professionals from unlimited coffee to flexible scheduling. Consider what might appeal to UI designers in particular and go creative. They are more inclined to embrace emerging technology, professional development opportunities, and compensation for attending UI-related conferences, which may help your employment offer stand out.
How to Hire a User Experience Designer:
You'll need to know how to hire UX designers and assess their abilities. Our quick guide will show you how to do it correctly.
Make a list of your criteria:
It is vital to prepare your design elements requirements, express your wants and expectations, describe the product's unique features, and develop a business plan. We have a tutorial on creating an app business plan that we'd like to share with you.
Find the right person for the job:
Then it would help if users looked at platforms and websites where you may hire UX designers for your app. There are a plethora of them, but we strongly advise only dealing with reputable websites. The section below describes sources and methods for finding the finest UX design team.
Take a look at their portfolio:
Examine the portfolio of the applicant who piqued your interest. For example, find out if the company can manufacture the required product, if they have sufficient competence in this field, what goods they have previously created, and so on.
Interview with the candidate:
It's only possible to learn everything there is to know about a candidate by interviewing them. However, it would help if you asked them a few required questions, and their responses will assist users in making the best decision and evaluating a prospect. The next section contains the answers to these questions.
8 Key Points to look at when hiring a UI Designer:
He must be able to communicate what he does and how something works effectively:
Ask a simple inquiry, such as "What does your firm do?" and observe how he responds. A great UX designer knows how to communicate information in the most effective way possible, regardless of whether the medium is a website, an app, or spoken language. As a result, he should organize his response using a hierarchy:
The macro

The medium level

The details
If he responds by bouncing from one point to the next, with no large clear picture in front of him, he will most likely have the same attitude regarding UX: while he may be a great UI designer, he is most likely not a UX guy.
Sketchbooks: they reveal a lot about his personality:
If you get a chance to look at one of the candidates' Sketch files, pay attention to the following points:
● Are your levels and folders well-organized?
● Elements naming: is the naming consistent, or does each level/folder have its naming convention, or worse, no name?
● Symbols and text styles: did he establish a standard and apply it to the entire file, or did he generate each text, icon, and element as a copy?
● Is he following a spacing convention (such as 8pt multiples) or just looking at the layout to see whether it looks good?
Although those aspects may appear overly precise, I have never encountered a brilliant UX designer who isn't preoccupied with them. They have a clear attitude toward completing tasks in a clear, scalable, and thorough manner.
He must be interested in your firm's offering:
As a UX designer, you work on the product daily. Therefore, if the applicant does not go into depth and detail about your company's product, then:
"We have an issue in Houston," says the narrator.
And it's not just about the product; to produce the best solutions, a competent UX designer needs to grasp the entire context of the organization. That means his queries should cover your target clients, business strategy, key KPIs, and other topics.
Tell me about your portfolio:
It is common to come across amazing portfolios. You'll notice nice layouts, amazing mockups, excellent typography, and so on. It is undoubtedly a positive sign that reveals aesthetic taste. If you're looking for a visual designer, that should suffice. As a UX designer, I prefer to delve further into the "truth" of the projects in the portfolio. I'd ask the following questions for each showcase:
● What specifically did you do in this project?
● Is it an actual project (active and visible) or a prototype? (If it were real, I'd try it out live and share my thoughts with the candidate)
● Could you provide me with some KPIs for the simple project in the portfolio?
Workflow and tools:
This point is self-evident, but it's best to inquire about the candidate's workflow and tools.
In 2018, I would only consider a designer who knows how to use Sketch and at least two fast prototyping tools, such as InVision, Marvel, Principle, and others.
Asking about his workflow can help you determine if he's used to working in a team and his focus and skills: if he's solely focused on UX or can help with UI or product tasks like documentation and prioritization.
He discovered a fantastic interaction in a digital product:
The trick here is to be quite specific. "Can you tell me about a nice encounter you had with a digital product?" should be the query. The idea is to evaluate if the designer is so enthusiastic and knowledgeable that they can readily provide you with some instances.
Good answers aren't general statements like "I enjoy Instagram's discovery page," but rather specific and comprehensive statements like:
Google Translate's interface is quite clever: the voice pronounces the word slowly the second you click the listen button.
A product that provides a pleasant overall experience (even if not digital):
It's the polar opposite of the last point here. The purpose is to evaluate if the candidate has a broad perspective. Inquiring about the overall experience will reveal whether he understands what makes a product great from the ground up. If he says something like, "I think that product X has an overall fantastic experience because of the icon set," I'd respond, "I think that product X has an overall wonderful experience because of the icon set."
"We have a new problem in Houston," says the narrator.
Tell me about your hobbies and passions:
Inquiring about interests and passions may appear unimportant, but it isn't. The following is why:
Typically, when asked this question, the candidate feels at ease to reply honestly.
Passions and interests can be good predictors of a candidate's attitude in particular instances.
An excellent UX designer, in my view, is a "maker" type of person. He aspires to develop incredible experiences and products and is eager to learn more. Assuming that, I would expect to see something typical of the "maker" attitude among its hobbies, such as playing an instrument, cooking, painting, photography, and so on, rather than the passive mode of the same categories (listening to music without playing, going to cool restaurants without cooking, and so on…).
I'm not claiming that all outstanding UX designers have these passions, but in my experience, there is a link.
Conclusion:
Recruiting may be a time-consuming and demanding process. However, talent solutions firms have access to the greatest UI designers in your area, thanks to their extensive networks. In addition, they keep designers up to date on the current recruiting and compensation trends, which could give the advantage needed to hire the ideal UI designer.
FAQs:
How do I charge for UI design?
The designers' location frequently influences hourly rates. For example, UI/UX designers charge $100 to $150 per hour in the United States and Canada. On the other hand, European designers charge $50 to $99 per hour, while UI/UX design services in India hourly rates are $25 to $49 per hour. As a result, how much an app designer costs per hour has been answered.
What skills do UI designers need?
Collaboration, user empathy, curiosity, communication skills, and visual communication skills are talents that both UX and UI designers require. Other talents are specific to each role.
What is the difference between a graphic designer and a UI designer?
Colors are chosen, images are selected, logos are designed, and graphic designers perform other highly visual jobs. This mobile design is comparable to what most people consider "art." However, if graphic design is an art form, UX design is a science. It is because UI designers are responsible for figuring out how software and users interact.
Does UI require coding in design?
Although UI Designers are not needed to code, having programming abilities is tremendously advantageous. It's common for UI/UX design and development to be combined into a single process, depending on the nature of the product.
What software is used in UI design?
AdobeXD is a user interface and experience design tool for websites and apps. Balsamiq is a wireframing software that is quick, effective, and enjoyable to use. Figma is a tool for creating collaborative interfaces. Digital product design, workflow, and collaboration with InVision.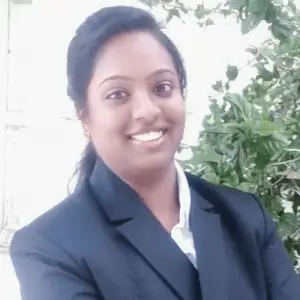 Priyadharshini K.R is a professional blogger with over 3 years of experience who works at Squash Apps. She is dedicated to providing high-quality content to help clients get more visibility on the search engine result pages. She works hard to boost her clients' online presence through various content writing services. Hailing from Erode, she is passionate about helping people understand content marketing through easily digestible materials.