Product development is the end-to-end process of turning a concept into a fully functional, market-ready product by planning, researching, strategizing, sketching, designing, prototyping, and manufacturing. It encompasses all of our capabilities, including industrial design and mechanical engineering, and is particularly useful early in the product development cycle. We also provide specialist services for projects requiring electrical components such as printed circuit boards and electrical product development (PCB).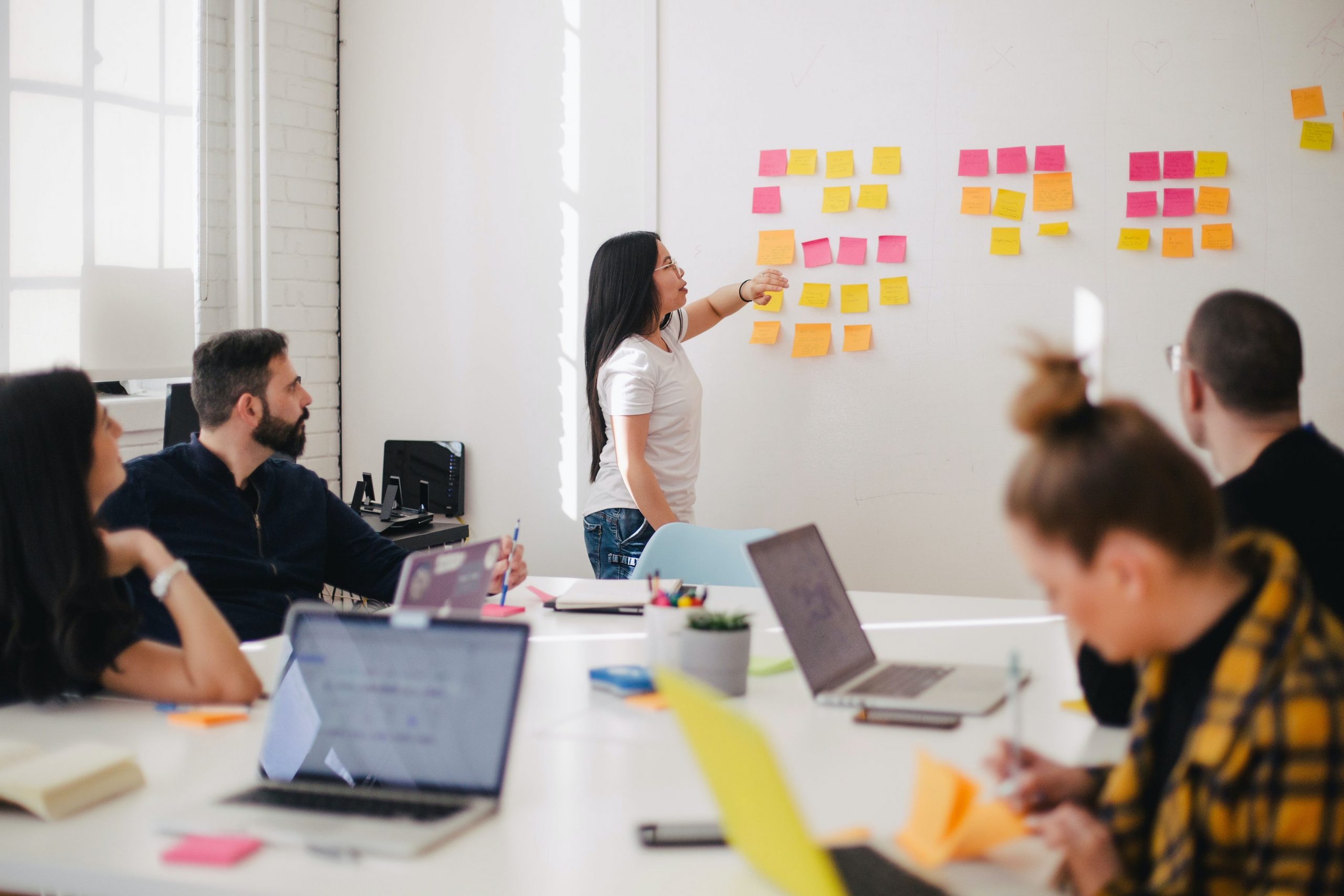 How product development service work?
Our product design services are the starting point for every amazing idea yet to be developed. We begin by focusing on you and your goals. Your vision drives every aspect of the end-to-end process in this highly collaborative process. First, we'll sketch your idea on paper using this information; it's a vital initial step in helping inventors conceptualize their ideas. We'll then create a computer-aided design (CAD) model of the concept and design it for manufacturing (DFM) (CAD). The CAD file contains critical information on the product's functionality, aesthetics, and manufacturability, which define it from the inside out. We then build actual product prototypes using the completed CAD file to measure and learn how and where we can improve the final design. The final phase in the product development cycle is building your product and preparing it for distribution!
Strategize and Research
NDA / Product Guidelines / Market Research
We take the protection of intellectual property very seriously. As a result, cooperate with all parties and sign a non-disclosure agreement (NDA) to keep all invention information confidential. We then discuss company objectives, timelines, product requirements, monetization plans, and the market. We also provide research and recommendations on the best technologies and components for your project with individuals who desire to join. A Product Design Document is created to keep track of all design criteria throughout the project.
Sketch
Consolidate / Ideate / Conceptualize / Evaluate
An iterative and creative design process visually communicates each inventor's product characteristics within the product's overall visual design. You will assess these elements and the overall design theme with our design and engineering teams to verify that the user experience, functionality, and aesthetics align with your product vision and business objectives. Before moving on to the next CAD design phase, our designers, engineering team, and inventor will make any last revisions or adjustments.
Design
Renderings / Cad
We'll start designing a state-of-the-art 3D CAD of the idea based on the sketches and Product Design Documents to showcase aesthetics and utility. And we consider DFM right from the start to ensure that your production runs smoothly. We exclusively use full manufacturing-grade top-of-the-line software tools like Solidworks Premier or Fusion360 to construct the CAD as a world-class organization. Of course, it necessitates a higher level of technical knowledge. Still, it makes the design and engineering process go much more smoothly, making it much easier to go into product manufacturing (and creating far more product value in the design along the way).
Engineer
Analyze, Optimize, and Simulate
Our clients greatly appreciate the value and versatility of a well-designed CAD. As we run the CAD through various simulations, clients, designers, and engineers may learn how well the product operates, how much it weighs, and other crucial features before it's even created. Mechanical engineers will study how to maximize stress, weight, durability, and performance, among other physical factors. Printed circuit boards (PCB), sensors, Wi-Fi, and other electrical components will be used by electrical engineers to build and develop systems. Finally, the designers and engineers collaborate to consider every aspect of the invention and optimize the CAD to your specifications.
Prototype
Construct / Measure / Learn
The CAD is used to verify if the product design is practical and functional from a virtual standpoint. The product prototype phase allows you to grasp and use a physical product to discover how it appears and operates in the real world. Prototyping also will enable you to fine-tune and perfect the final design before going into full production, lowering costs and risks. Our prototype development services ensure you're ready for user testing, investment pitches, crowdfunding, and everything in between, whether iterative, parallel, quick prototyping or our unique Smart MVP approach.
Patent
Security and Protection of Intellectual Property
To assist our clients with all things relating to IP (Intellectual Property) protection, we have favored connections and pricing with a network of patent attorneys. Our clients receive high-quality patenting work at a reasonable cost through our network of US and Canadian patent attorneys.
Manufacture and Distribution
Production, Licensing, Fund Raisement, and Sale
All roads lead to production, whether you want to sell, license, or attract investors. When it comes to hardware products, the truth is that there is no quick fix. Inventors who wish to license their product must, at the very least, have a fully functional CAD. Inventors looking for B2B clients must demonstrate that they have inventory or can create and transport units promptly and reliably. Finally, inventors seeking funding to expand their business must prove to investors that their innovation has already gained traction in the market. We'll even assist you in selling and marketing your product when you're ready to go public.
How product development services can build your business:
An Experience From Beginning to End
In every sense of the term, this is a team effort. Every project, no matter how big or small, deserves the support of dedicated designers and problem solvers to turn it into a finished product that accurately expresses your vision. We recognize that you have placed your trust and faith in our staff, and we take that obligation very seriously. We'll work with you to meet your deadlines, remain within your budget, and create the product you've always wanted to develop at every stage of the product development process.
Committed to Helping You Succeed
A well-engineered and beautifully built product is simply the starting point for us. After that, our staff will be guided by your vision. We look into every possibility to assist you in disrupting the current market. Whether it's emerging product trends, experimental technology, or expected pricing swings owing to supply chain concerns, you'll almost certainly be the first to hear about the future of product development. We'll also give you product development tips and guide you through the complex landscape of the hardware product sector because your success is a success for us.
Development of Award-Winning Products
We are proud of our development library, which includes over 1,000 products. Our team of in-house designers and engineers precisely designs each one. Dell, Nike, Bose, and Boeing are among the Fortune 500 businesses that have assembled a team of some top minds in digital product development services. As a result, a group has repeatedly demonstrated that home innovators can compete with the greatest in the world. As a result, we've helped clients win many prestigious product awards, including the Red Dot, Chicago Good Design, and hundreds more.
Flexible software and product development services
Creating good products is no longer enough as market rivalry grows and customers want to change. ISVs and businesses require technology partners who can assist them in developing outstanding, innovative, and distinct solutions. Organizations need technology partners with in-depth domain knowledge, supported by efficient processes, and a team that can deliver, whether producing bespoke software products or extending digital product development services.
Build the products for your business needs
Our product development specialists are ready to work closely with customers to create, build, and evolve engaging, high-performing product solutions in various forms and sizes swiftly and successfully. Our team specializes in the following areas:
Developing B2B and B2C customer-facing solutions to deliver key features and market differentiators as SaaS products
Internal products — Creating the required systems for mission-critical operations and customer service delivery.
Our technology clients' primary offerings include tackling complicated engineering challenges and large-scale development needs.
It is accomplished through a collaborative product design approach that involves mapping user journeys and quick prototyping while laying out the initial system architecture. Then, when we need to start with unique proofs of concept, hardware and software solutions, or examination of emerging technologies. Finally, we bring our whole stack of bespoke development, mobile development, and DevSecOps services to bear inventive thinking from our Digital Labs teams.
Developing and Designing Your Product Concept
Taking a product from concept to reality may be time-consuming and costly, particularly for small businesses that need more experience, finances, and technological capabilities to carry a product forward. A significant amount of rigorous planning and organization is required to avoid risks and ensure the success of a product's launch to the market.
Our five-step product development method simplifies the process, allowing you to develop a solid, well-thought-out product that will succeed in its intended market.
Product development service process:
With the following 5-step approach, we engage with firms to methodically steer the product development process:
The concept development stage entails developing a precise blueprint for a new product that can be tested and enhanced. The Hendey Group collaborates with clients through sketches to explore variations of a concept and its potential features. It's crucial to think about the types of problems the product will try to answer and how end consumers would benefit from having it at this point.
During the engineering phase of product development, a strategy for turning a concept into a practical product is defined based on the client's cost and quality requirements. The Company collaborates with the customer to identify any relevant design or engineering issues, allowing us to customize solutions to the project's unique needs. The purpose is to ensure the finished product satisfies all marketing, regulatory, and user requirements.
Various manufacturing techniques are employed in the prototyping phase to turn a 3D product design into a functional proof-of-concept model. Rapid prototyping services the Company provides often include machining, 3D printing, molding, programming, and assembly into a physical form for testing. The fully functional prototype allows potential customers and investors to understand the product's aims and capabilities.
The testing stage of product development guarantees that a prototype or finished product works as intended. The Hendey Group may create a virtual simulation of a product to test its usability in real-world scenarios. This aids in detecting any design defects or places that require repair. The functionality and ease of use can be further validated through alpha and beta testing, allowing real-world people to evaluate it. Users can then share their experiences and feedback so testing can fine-tune the product before it is released.
The manufacturing industry and beyond
The manufacturing stage of product development identifies the optimum manufacturing strategy for your product based on the information gathered in previous phases. During this phase, The Company will leverage its broad network of manufacturers and suppliers to find a provider to meet your project's scope, budget, and deadline. We also organize communication throughout your project's various manufacturing stages to guarantee proper quality control measures are in place.
Product development strategy:
Although product development strategies differ depending on the sort of product or service being developed, the Company should follow some common guidelines throughout any development process to make your product succeed:
Recognize opportunities in the market:
Businesses intending to develop and introduce new items should look for gaps or inefficiencies in the current market sector. It's critical to precisely define the problem your product seeks to answer once an opportunity has been found. Fulfilling an existing market gap with a well-thought-out, properly targeted solution is the greatest method to ensure a successful product launch.
Analyze the cost-benefit ratio:
Even if a product concept fills a gap in the market, it's crucial to remember that not all of them are worth producing. For example, some items may require extensive and costly testing before issuing. Another potentially dangerous product requires a significant upfront expenditure to design and manufacture. Consider launching expenses, projected time to profitability, and any hazards associated with the product's investment when considering whether or not to pursue a project.
Perform the following research:
Every stage of the product development process necessitates extensive research. The first step in your product study should ensure your concept has yet to be patented. Maintaining a careful eye on your competitors and the rapidly changing market landscape is crucial to spot any shifts in your product's future demand or profitability.
Create a proactive marketing strategy that includes the following steps:
As you progress through the stages of product development, it's critical to focus on developing a solid marketing plan. First, companies should concentrate on establishing tactics to increase demand for their product before it is ready for purchase. Then, once the product is introduced, this proactive marketing technique can help you accelerate your return on investment by increasing sales.
Capabilities to enable product development services:
Keeping these parameters in mind, the organization offers the following capabilities to enable product development at various stages:
Engineering & Design:
Conceptualization
Design for Industry
Electrical engineering
Technical/engineering drawings
Illustrations, both real and virtual
3D modelling and 2D CAD
Animations in three dimensions
Illustrations for patents
Development and testing of hardware and software
Documentation of the product
Prototyping:
Prototyping in the virtual world
Prototyping as a proof-of-concept
Prototype evaluation
Putting it through its paces
SLS, SLA, and FDM techniques for 3D printing
Casting of models
Conclusion:
Creating, manufacturing, and selling a new product is a complicated process that involves meticulous coordination and attention to detail. The Company provides a full range of engineering, design, and prototyping services that the Company can tailor to your project's specific requirements. In addition, we provide the critical insights and technologies to rapidly transform your concept into a lucrative new product using our highly effective five-step product development approach.
Our commitment to transparency is one of the things that sets us different from other product development firms. We work closely with clients at every process level to ensure they are well-informed. We also have a flexible methodology and are happy to engage with clients at any step.
FAQs:
What is the definition of product development services?
Product development is the entire process of delivering a new product or refining an old one for clients. Customers might be external or internal to the organization. It can also support various items, including software, hardware, consumer goods, and services.
What exactly does product development entail?
The entire process of bringing a product to market is called product development. It also covers renewing an existing product and introducing an old product to a new market. In addition, it comprises assessing market needs, developing a product concept, creating a product roadmap, deploying the product, and gathering feedback.
What other sorts of product development are there?
Standardization, simplicity, specialization, and diversification are the four basic methods for product development. These factors directly impact the manufacturing process and the product's marketability.
What is the definition of product development? What role does it play in each product?
Product development encompasses all the steps that contribute to creating a product, from the first concept to the final sale. It is a critical tool for organizations to stay competitive with competitor products and keep up with industry changes and trends.
What are the five stages in the creation of a product?
Small enterprises' new product development process is divided into five stages: idea generation, screening, concept development, product development, and commercialization.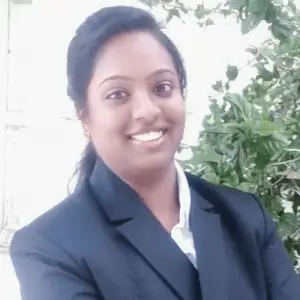 Priyadharshini K.R is a professional blogger with over 3 years of experience who works at Squash Apps. She is dedicated to providing high-quality content to help clients get more visibility on the search engine result pages. She works hard to boost her clients' online presence through various content writing services. Hailing from Erode, she is passionate about helping people understand content marketing through easily digestible materials.