With cost-effective and reliable services, hiring app development experts in India is a popular choice for entrepreneurs, small- and medium-sized enterprises, big billion-dollar companies, etc. Numerous apps development firms in India provide quality solutions at an affordable price.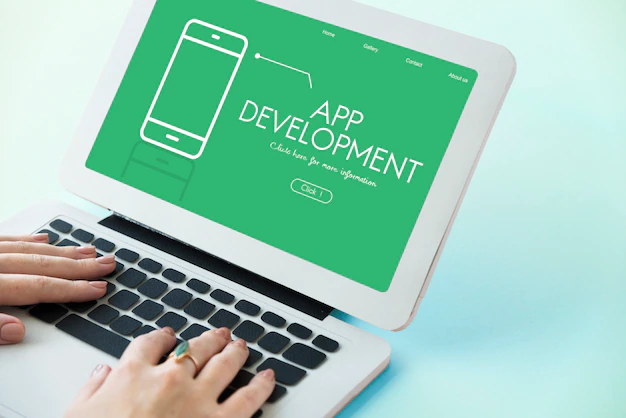 However, picking the best out of the many can be difficult. But, it's not as difficult with the right guidelines in your arsenal. This blog outlines the best 10 ways to choose the best companies to develop your mobile app development in India.
Before you proceed to the next step! We'll review some basics first for mobile app developers as a development agency and as a dedicated developer, experienced developer.
It appears that there's plenty to discuss. To not waste time, let's begin with the very first topic:
Model of Outsourcing
The outsourcing model for software development lets you directly transfer the project to a well-known mobile app development company in a budget-friendly manner.
The concept is easy and based on your specific needs and requirements. The company will keep you informed of the project's progress through monthly and weekly reports.
Select this model if you are searching for an MVP that is quicker and has no time to look over the finer details and doesn't have a lot of technical knowledge in IT.
Model for Out-Staffing
The out-staffing model permits you to employ the app's developer or team of developers who work in the app under strict direction from you. Based on the agreement, you may remove the developer's team when the project is finished. You can also work with a group of application developers from India on an entirely new project.
Unsplash.com
Employing a developer to create an app using the model of out-staffing is perfect in the case of a technical expert who wishes to lead the team.
We've covered the most common ways to hire an app developer for mobile. Let's look at why you should choose India to develop your software.
These are the top advantages of App Development in India
Costs of development reduced
It is said that Indian developers are famous worldwide for having a lower development cost than developers from European countries. For instance, a basic android application costs about $30k in India. However, Android developing services within Europe for a basic app are priced at more than $50,000.
A comfortable life on the Indian peninsula needs comparatively little money compared with advanced nations.
Large Talent Pool
According to Statista, India will hold an astonishing 18% of its IT expenditure in 2020. The majority of this is due to mobile app development companies from India.
Although the government is not yet able to reach the heights of collaborating with the leading mobile application development firm within India, it is a reliable choice for many.
According to the GitHub report, India will lead globally with the most developers in 2024. However, as hiring local developers becomes difficult because of a lack of skilled and experienced teams, employing app developers from India is easy, with several options to choose from.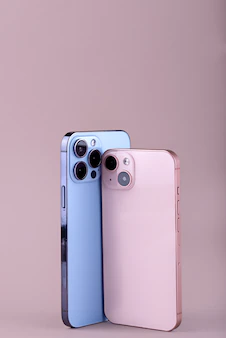 Freepik
Here are the top 10 Tips to Choose the Most Effective iOS app development company. Android Application Development Company
1. Examine the Relative Experience
When choosing an Android development firm for your business project, always look at the company's previous expertise in software development. The firm itself could be relatively new or experienced; however, the Android developers available for hiring should possess skills working on developing apps.
Find specific experiences about your project, whether B2B portal, eCommerce and healthcare apps, etc. It is possible to request the applicant's resume to assess the knowledge and skills of the Android application team of developers.
2. Examine Accolades and Certificates
The company is likely to have won awards for the best Android app development firm or iOS company due to its impressive performance. Find out the awards and accolades received by the company over time. Rating Agencies, such as Clutch, GoodFirms, etc. Present these awards to businesses based on customer reviews, ratings, etc.
3. Take a look at the Business Perspective
The top Android development company hires an innovative team of professionals with business-minded perspectives on software projects. It is not advisable to employ dedicated Android app developers who do not have a business view. An app that runs smoothly and has sophisticated UI demands experts with a solid understanding and expertise in dealing with their target audience.
The fundamentals of business perspective are obvious when you employ Android programmers in India for eCommerce-related projects, B2B portals, B2C portals, etc.
4. Review previous projects
It is important to evaluate the strengths of the capabilities, experience, and capability of an Android and iOS development firm in India; It is essential to look into their previous projects. For example, the top iOS company for application development showcases its previous projects to attract clients.
For instance, you would like to create an eCommerce application. You can go to the website's "Case Study" section to see the caliber of eCommerce projects they have delivered. It will give you insight into whether the company will be able to provide your idea as an app or if you should look for an alternative.
5. Search for Domain Specialization
Your idea could be connected to media and entertainment, health care, food, business, etc. Whatever it is, India's selected Android developers-an ultimate guide and iPad app development firm should have previous experience in the area. For instance, healthcare apps are the most effective when compliant with HIPAA security, LMS apps are preferred SCORM compliant, etc.
A domain-specific focus ensures that the company you choose is aware of the basic functions of your industry and regulations, and so on. For example, employ iOS app developers from India with a basic understanding of your industry's requirements to make informed and well-informed app development and design decisions.
6. Review Reviews and Evaluate
A reliable and trustworthy Android or iPhone app development company from India does not hesitate to give its positive and negative reviews from past clients. So if you want to be sure you're making the right company, it is possible to talk with past clients of the company.
Speaking with previous customers increases your confidence in the company you choose to make an informed choice. Most consumers read various reviews before deciding on a company that offers Android and iOS designs in India.
7. Examine the Communication Options Available
Monthly and weekly reports provide authentic updates about the development of the project. Don't restrict your communication to pieces, even if you use outsourcing models. Utilizing various communication channels such as live chats, calls, etc. Helps in the clear flow of ideas.
You don't want the idea that sparked your interest during your project or feel uncomfortable about how the team of hired iOS app developers manages the project. The open and seamless communication channels allow for easy communication between the team of developers.
8. Find Ratings on independent Platforms
Clutch, GoodFirms, etc. These independent rating agencies can help you select the most suitable firm for app development. These agencies evaluate the companies that develop apps based on various criteria. Some of the most prominent standards are:
Review of previous clients.
The quality of our customers.
The quality of the projects.
Reputation on social media platforms like Facebook, Linked In, etc.
Geolocation and marketing.
Services provided.
In addition to investigating the business's reputation, they also provide insight into its founding year, its hourly rates of iOS and Android programmers to hire, office buildings, and more.
9. NDA Policy Accessibility
With the millions of mobile apps on the market, it is no wonder that the theft of ideas for apps is now a serious problem for businesses and entrepreneurs. The best companies ensure that iOS and android app developers on hire adhere to an enforceable NDA policy to address the issue.
The non-disclosure agreement will keep your information safe and protected from theft. Always ask the company about their NDA policies. Employ App designers in India who are willing to follow the strict NDA policies to stop the theft of ideas.
10. Take into consideration App Store Optimization (ASO)
If you're working on an app to appeal to the general public, Then App Store Optimization (ASO) is the key component for success. The ASO procedure improves your app's visibility on the market for apps or stores, increasing your app's conversion rate. This process can be used for both Google Play Store and the Apple App Store.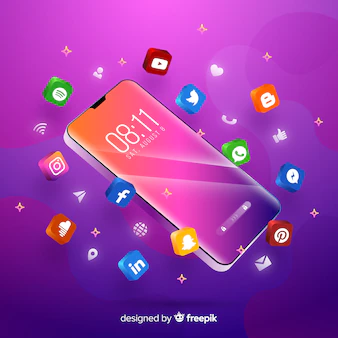 Freepik
Many things, such as the app's name and its title screenshot. The team then modifies them to ensure that the app is seen by the intended users on a massive scale. Next, ask the Android developer's app team leader regarding the AOS methods they typically employ. Kindly be familiar with the following to understand the topic such as Flutter App Development, IOS App Development, Agile Development Process, App Development Company Services and Development Platform.
Consider important the following:
IOS Developers
IOS App Developers
Application Developers
Business Growth
Esteemed Clients
Design Courses
Design Firms
Charming Designs
Would you like Happy Customers, Customer Base, Android Device, Security Research Device, Apple News, Apple School and Thousands Of Users.
Never forget the importance of Core ML, Core Data, Contract Type, Deadline On Time and Creative Designers.
ASpire for the best related to:
Platform For Individuals Designers
Exemplary Marketing
Associate Office
B2C Info Solutions
Educational Institutions
Solutions to clients
User Friendly
Hire React Native Developers and Mobile app Developers.
Now, Let's Go!
This article covered the best benefits and suggestions for hiring a mobile app development firm in India. I hope this article benefits you when choosing Squash Apps Development for your app to ensure a great development company and innovative solutions.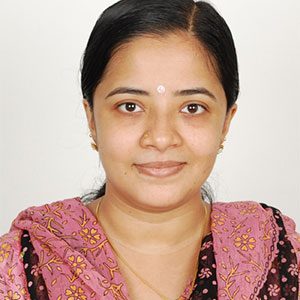 Dr.Supreena has published two international books in finance with the able guidance of her guide and department at Ethiraj College of Women, University of Madras during her PhD in Economics and Finance. She is the Recipient of Dr Vedagiri Shanmugasundaram (An Oxford Scholar) Award for Outstanding and Successful PhD Candidate from Ethiraj College for Women concerning research record and academic distinction. She is experienced in the domain of finance, digital marketing and information technology writing on Artificial Intelligence, IoT, PaaS and SaaS cloud computing etc. She is NIIT qualified in Advanced Network Computing, Google Certified in digital marketing. Her hobbies to maintain balance and reduce stress are gardening and cooking.