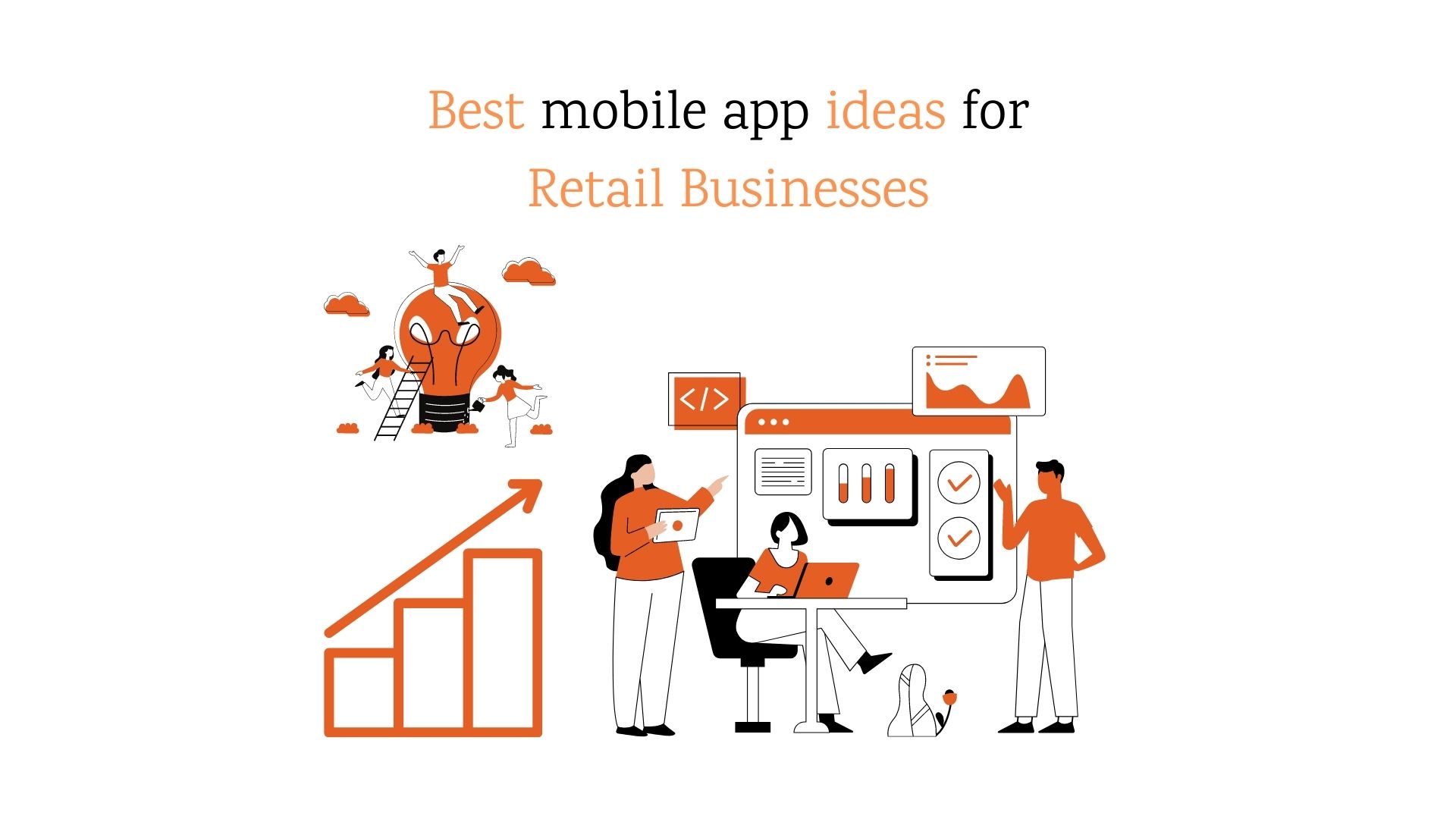 The e-commerce business has been exploding in recent years. Customers access e-commerce sites and make purchases using their cell phones. The competition among the existing players, on the other hand, is excessive. It necessitates the development of new techniques to improve their audience outreach.
This hypothesis has also been supported by research. Mobile commerce has seen a substantial increase in demand. However, bear in mind that having a responsive eCommerce site/app alone may not be sufficient to provide a better customer experience. The target demographic likes to utilize mobile applications that are creative and give them a good value for time spent.
How do mobile apps improve the profitability of the retail business?
Brand Recognition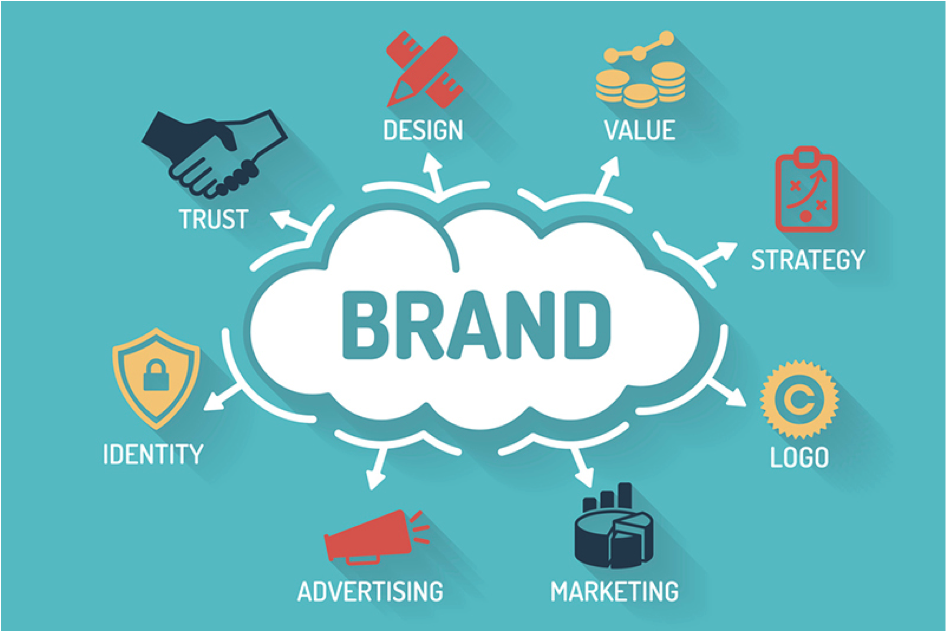 The first step in producing money from your business is to get it known to your customer base. If you don't know about it, you won't buy it. Mobile applications are useful when reaching out to potential consumers since they bring the product demo or, in certain situations, the product or service itself to the customers' attention.
Enhanced Customer Experience
The customer reigns supreme. Whatever industry you're in, you'll always want to please your consumers by solving their problems. All that distinguishes you from your competition is how you do it and how you make people feel about you while you're doing it.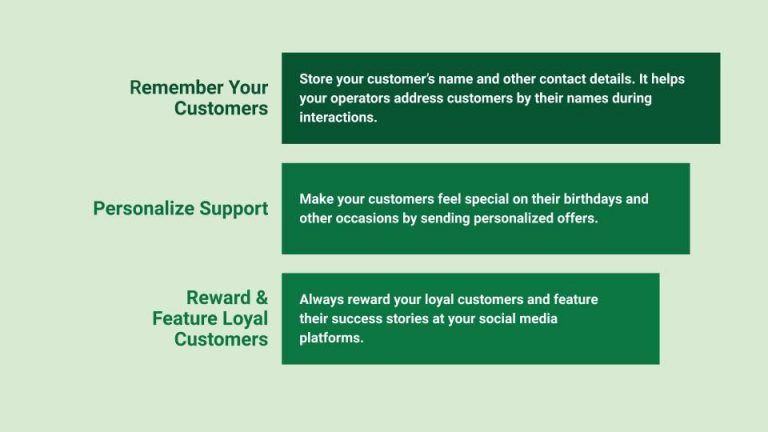 Focusing on the customer experience increases revenue by 4% to 8% for companies. Also, 84% of the companies that have undertaken customer experience improvisation operations have reported a significant increase in their revenue.
An effective Promotional Tool
Directly connecting with consumers is one of the most important benefits of mobile apps for eCommerce. You can track how often your consumers use the app and when they purchase.
It also helps you reach out to the target demographic through various channels. Improved conversion rates are the result of a targeted marketing strategy.
Using the targeted approach, you may develop tailored offers based on their activity and demographics. Mobile applications, according to studies, have a greater order value than web pages.
Here are 7 unique mobile app ideas to get you started on your retail business
App for retail operations
Managing retail operations may be difficult, especially for large companies with several locations. Because most businesses strive for uniformity across all locations, implementing new promotions and applying them in every location may be challenging. Other implementations, such as special offers, product placement, and pricing modifications, fall under this category.
An app can better manage this process by rapidly distributing this information to all relevant employees' mobile devices. This guarantees that all employees, even those on the floor, are aware of the changes and that there will be no misinterpretation from the store's management.
Employees might also use the directory function to compare a product to what's being dictated in the app if they feel it's not in compliance with the current price or promotions. This would truly empower floor personnel to take charge of the compliance process and reduce their dependence on management.
App for assisting salespeople
Many firms value their floor staff's ability to demonstrate that they are functioning well.
Providing them with their point-of-sale software might help with sales in two ways:
The ability to sell using an iPad or tablet would allow employees to move around the store more freely and lessen their dependence on cash registers. It is handy when the business is big and more employees are needed at the cash register than cash registers available.
Allowing employees to sell using their app, on the other hand, would supply management with vital analytics data on how they are performing and more general sales data such as trends, which may be useful for reporting.
App for stock availability
Nothing is more inconvenient for a consumer and time-consuming for an employee than checking whether a certain item is in stock. It is usually followed by a few minutes of restless waiting while the staff person searches through the product inventories for the stated article.
The days of stockroom checks may be numbered with the introduction of an app. Sales personnel may easily search in the app and notify consumers whether that particular piece is available in seconds if they have a database including all available goods and ensure that the sales app automatically refreshes it according to daily sales.
Not only would an app make this procedure easier, but it may also be crucial to the restocking process by providing management with a better understanding of which goods are no longer available and which are running low on supply.
Data analytics might also identify which goods are selling the best, allowing management to select how many to reorder.
App for ensuring compliance
Especially in the case of major retailers, there are generally a slew of laws in place.
As a result, ensuring that staff follow requirements on sales procedures, health and safety, and quality assurance, among other things, is a vital component of their duties.
An app might display all of these requirements in an easy-to-navigate format, organized into categories and featuring a search feature.
Employees can review how-to manuals and checklists if they are unclear on how to continue in a specific area or wish to be guided through the exact actions they should follow.
App for reporting problems
Fast reaction times, especially in busy establishments, may make a major difference in consumer happiness. The capacity to replace items rapidly may help reduce financial losses.
Employees who discover an error or quality issue on a product likely to be reproduced across all stores should be empowered to tell the management to recall the product right away.
An app that allows employees to quickly input or scan product information and submit it based on the type of issue it presents might alert senior management immediately and allow them to determine how to proceed.
They might also use the app to communicate this information to all store managers or staff.
App for automating the reports/analysis
We previously discussed how apps could make it easier for businesses to collect sales data for analytics and reporting.
However, an app may make the process of preparing and sending reports easier and more effective in numerous ways:
Data can be manually entered or automatically loaded into an app, such as from sales support applications, to build unique reports and send them to the appropriate people's mobile devices right away.
Apps allow you to integrate a wide range of material, such as photographs, videos, interactive charts, and timelines, into your reports, making them more aesthetically appealing.
Users may also better adapt to apps by scrolling, swiping, and tapping on portions as desired, making the reading session much more enjoyable.
An app might also better organize reports into sections, allowing users to select between reading merely a segment summary or diving deeper if that area is especially interesting or important.
Training Apps
When compared to traditional approaches, a training app has several advantages. They allow employees to do training on their own time and at a low cost.
Apps can also incorporate "gamification" elements like exam and quiz functionalities, which allow employees to test their knowledge and keep track of their progress.
The capacity to include a range of material, including video, interactive charts, and embedded papers, into training to make employees more engaging and exciting.
The capacity to generate and distribute fresh and updated eLearning content to employees to speed on new rules and sales requirements.
They enable workers to complete training regardless of where they are, such as during "dead" periods like commuting.
Now that we have seen the main app ideas for businesses let's see how we can improvise them and implement them effectively for greater gains.
Retail App Trends to Drive Sales: 3 Inspiring Retail App Trends
Mobile commerce is becoming a bigger element of the purchase process for consumers.
According to Forrester's Retail Best Practices survey, mobile phones were used for research, pricing comparisons, and purchasing in one-third of all retail sales in the United States in 2018 (totaling more than $1 trillion).
Forrester predicts mobile retail sales will grow by 18 percent per year over the next five years.
To ensure that your mobile app improves your consumers' shopping experience, we've compiled a list of major m-commerce trends in the retail app industry, along with examples from leading brands, to help you plan your 2019 strategy.
Developing User-Friendly App Onboarding Processes
Most commerce app developers struggle to persuade first-time users to learn about key features, provide access to their data, and establish an account before leaving the process.
Because of the difficulties involved with conventional linear onboarding processes, several merchants have taken a different approach: instead of driving new users through a step-by-step funnel, they've embedded traditional onboarding prompts into appropriate portions of the app.
Letting users skip the traditional onboarding process means they can discover the value the app has to offer on their terms. Plus, they learn why personal sharing data will improve their experience where it has the most context.
Users receive personalized recommendations after sharing their interests. Providing users with the value of opting-in before the app asks for access has a greater chance of increasing opt-in rates than traditional pop-up prompts.
Creating a Personalized Shopping Experience Across All Channels and Devices
According to Google data, 85 percent of online customers start and end their purchases on different devices. That's why forward-thinking businesses are re-engaging customers by providing tailored content across devices and platforms. Customers are targeted with relevant messages, discounts, and content based on their online surfing, mobile app usage, and in-store purchases.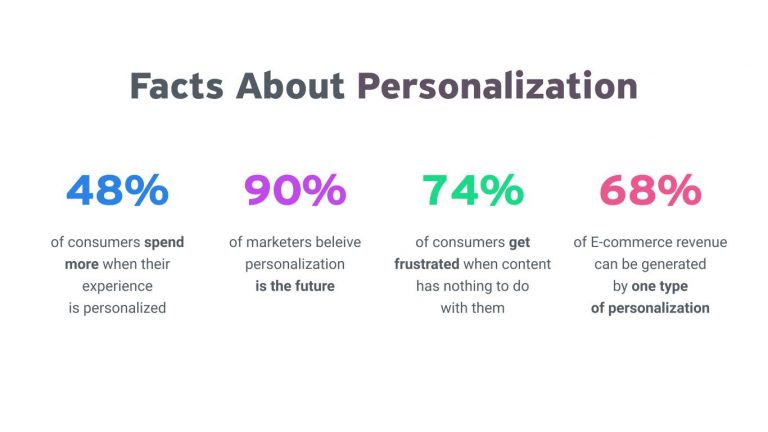 Consider the following retail personalization strategies:
Provide personalized suggestions via email, the web, the inbox or home screen of mobile apps, and push or SMS messaging.
Create cross-channel promotional material that fits your browsing, search, and purchase history.
Personalize campaigns based on consumer activity, such as the number of transactions made, total income earned, subscription type, and so on, as well as personal characteristics and preferences.
Using a combination of in-store and mobile experiences to assist buyers in making decisions
Mobile applications are increasingly being built to drive sales in shops and digital channels to complement and enhance the in-store shopping experience.
Many shopping applications now incorporate additional product information to make user research in-store simpler and enhance the chance of purchase, such as pairing ideas, customer reviews, and how-to videos.
App users may, for example, scan an empty tube of their favorite hand lotion to purchase it online or have it delivered to a nearby store for pickup.
The app also provides users with local deal fliers, which they can use to entice consumers to visit neighboring establishments or to check out the weekly discounts if they're already there.
AR (Augmented Reality) shopping capabilities are another way mobile applications provide users an in-store experience from home.
Users may use their phone's camera to test cosmetics and add goods immediately to their mobile shopping basket in Sephora's app.
To sum it up
There are several ways for retailers to use mobility to boost productivity and streamline procedures; as a highly mobile business, it will only be a matter of time before most retailers use internal enterprise applications.
This post detailed a few instances of the finest retail applications that prove beneficial to retailers. If you own a business and would like to create a mobile application that suits your business needs, please let us know; we'd love to discuss more about them.
Abhinav Sathyamurthy is a professional blogger with over six years of experience covering technical topics such as blockchain, ERP, AI, and other matters.