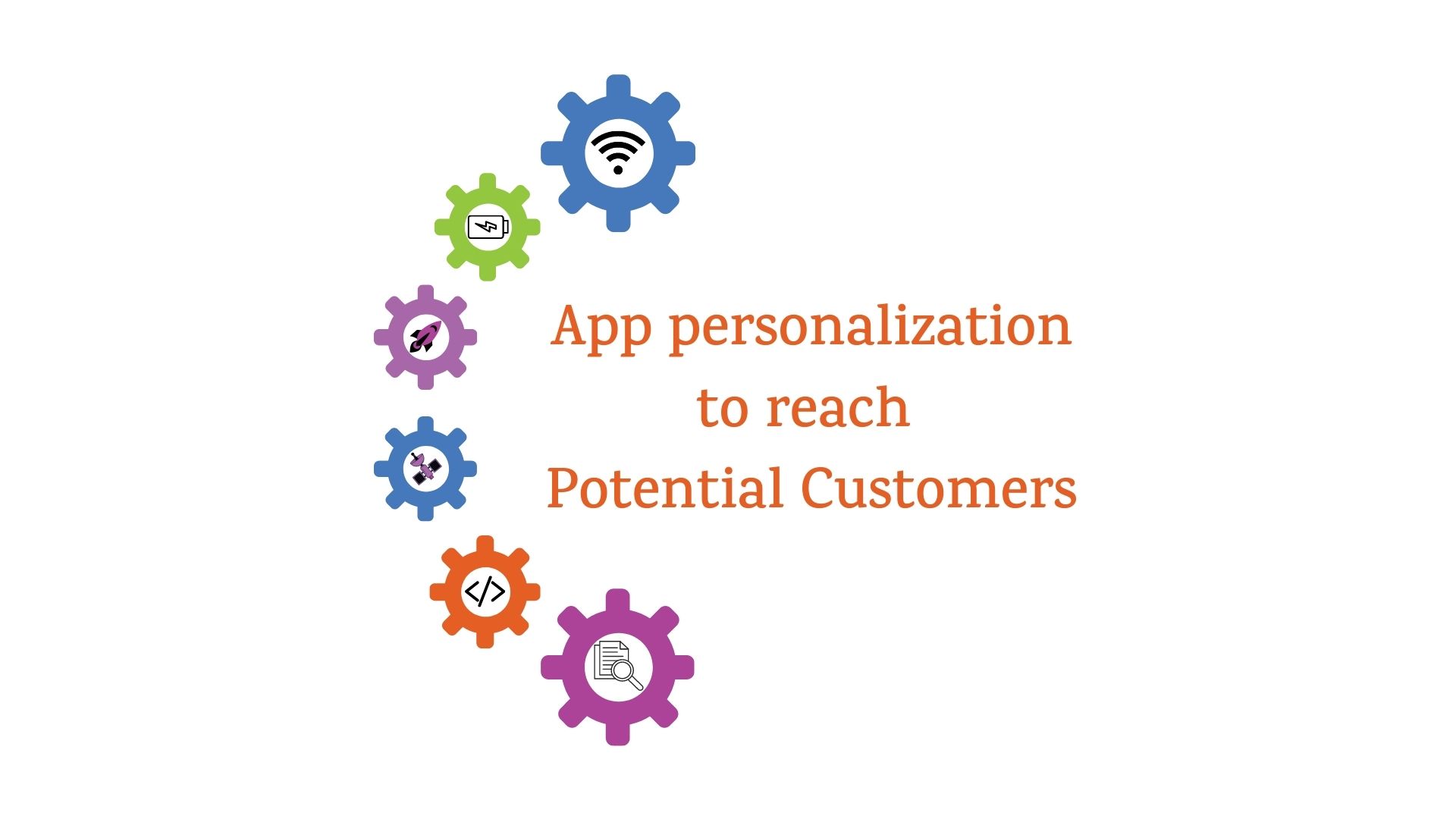 Nowadays, internet or mobile app personalization refers to all elements of customizing a system's interaction and information content with its users.
Modern-day app users demand that their application provider know what they are looking for in an app and expect the providers to tailor the functionality and efficiency as per their convenience.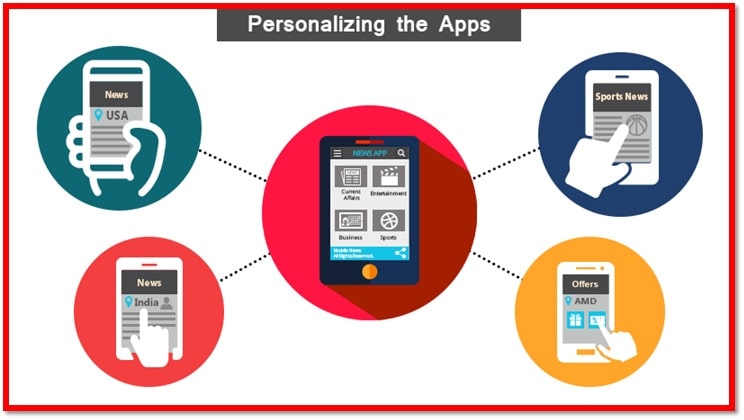 What is App Personalization?
App personalization is the process of creating an application where the system can analyze the user's intent, goal, and preference to create a customized user interface and content to provide the most relevant and effective user experience.
Instead of a broad, one-size-fits-all experience, app customization strives to give consumers experiences tailored to their unique requirements.
What is the significance of app personalization?
There are over 1.5 million apps in the App Store, while the Google Play Store has 1.6 million. When a user has a rough first experience with an app, 65 percent will remove it.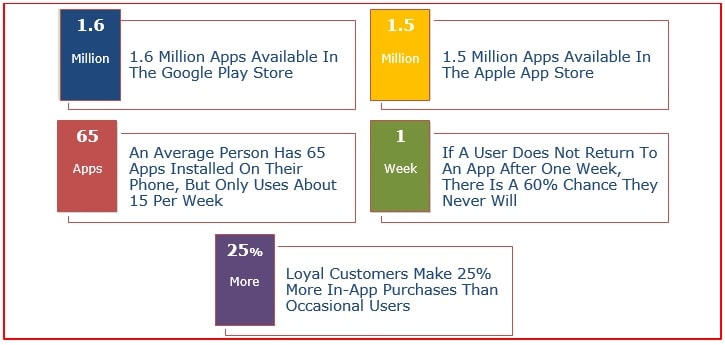 On average, people have over 65 applications on their smartphones but only utilize roughly 15 of them. Personalization of mobile apps is one of the most effective methods to design an app that people will genuinely love using.
What role does mobile app personalization play in attracting new customers?
Adaptive hypertext and hypermedia, recommender systems, online customization, information filtering, and personalized information retrieval are examples of domains that have molded the notion of personalizing system behavior and/or output towards users.
As a result, the design space for adaptation and personalization processes currently predominantly consists of the three aspects listed below: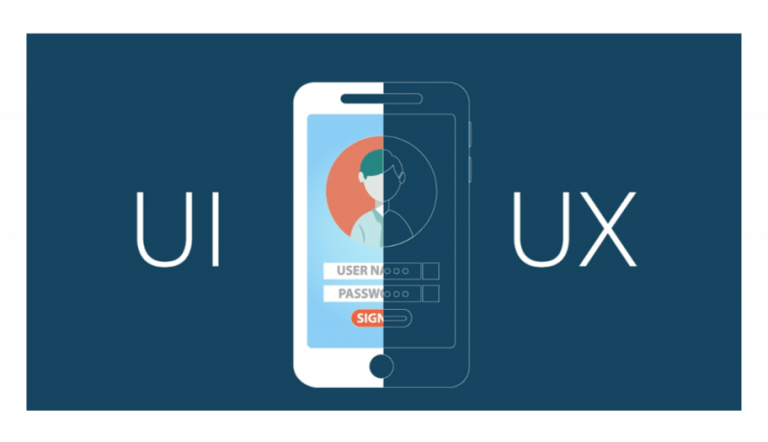 A variety of layouts and presentation styles (i.e., customization of access, control, capability, and input items) can be used to customize the interaction space between a system and its users.
This research modifies control structures and menu navigation based on system monitoring and assumptions about users' impending demands, dating back to the pre-Web period and conventional (Web 1.0) desktop user interfaces (UIs).
This sort of adaptivity aims to make users more efficient while utilizing information systems, as measured by visual search time and needed motor motions, for example.
Content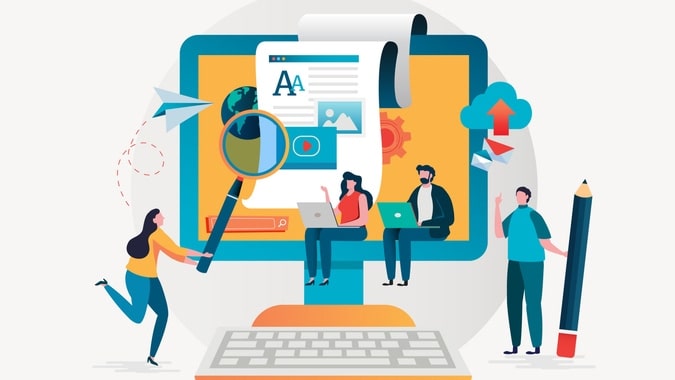 In the widest definition of the word, content refers to goods or objects such as news stories, products, or media content; yet, it may also relate to price tags, service offers, or extremely particular, fine-grained distinctions in textual wordings.
The goal of content personalization is to facilitate the customer in obtaining the most accurate and relevant information that they are looking to find. In addition to that, appealing and value-rich content leaves very little room for a potential customer to walk away from the mobile application.
Interaction process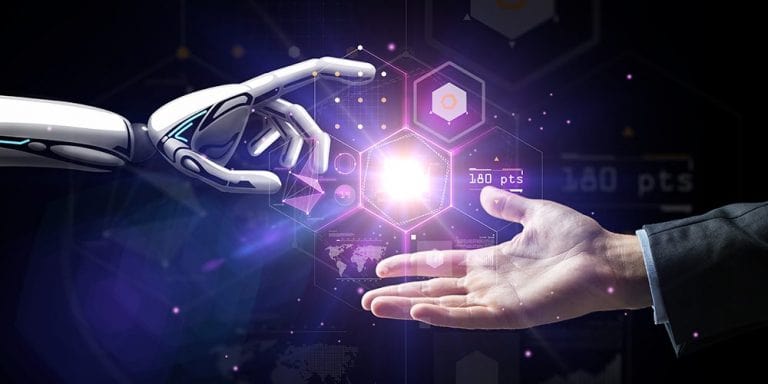 In today's Web 3.0 age, the ubiquity of information access options, as well as the pervasiveness of data collecting – even outside of the standard browser window – highlights the possibility for unique interaction processes and modalities across devices and contexts.
Algorithms may now choose when and how to contact people, in addition to determining which user interface functionality and information to display.
Customization may impact how software systems are used, but it can also have an impact on the content and information that is delivered and shown.
The current ubiquity paradigm allows customization techniques to go beyond content and proactively define the moment in time and situational environment in which customized information can reach (or, more precisely, be targeted towards) the (unwitting) user.
What makes the personalization of apps successful?
When you walk into a saloon and ask for a specific haircut, it is customization. When you walk in the next time, and the barber recognizes you from your earlier visit and goes for the same hairdo, it's called personalization.
People want to be treated as unique individuals. We expect our wants to be understood and addressed. Personalization appeals to users for this reason. It's as though everything is made specifically for them.
Customer happiness rises when personalization is used to its greatest capacity, implying that your brand will eventually thrive.
How to optimize App personalization?
Let's look at how to personalize now that you know why it's necessary. It's not that difficult.
Collect information from users
You can't make bricks without clay.
You must collect user data before you can tailor your app.
The data collected will aid in your understanding of your users, including who they are, what they want, what they require, and their preferences.
After acquiring firm knowledge of that, you may design a bespoke experience for them.
The following are an example of the type of information you should gather:
Age
Gender
Interests
Profession
Location
When they're interacting with the app
What gadgets are they using?
preferences of the user
Dislikes and likes
History of purchases
Activity on the app
Etc.
After you've gathered all relevant information, look for trends and group users that are similar. The process of app customization will be a lot easier with segmentation.
Personalize notifications
Personalization of notifications may be divided into two categories:
Personalization inside the app
According to research, 49% of individuals bought something after receiving a tailored suggestion.
Personalization within the app is accomplished through features such as pop-ups or conversation boxes, search recommendations based on location or preferences, discounts, and special offers.
While using the app, users get in-app communications. It's also a good idea to customize them. Addressing each user by their name is easy to customize in-app messaging.
You may also send a notification to a user when they reach a certain milestone in your app.
Alternatively, you may send product recommendations based on their preferences, requirements, previous purchases, and so on.
Have you noticed that the user hasn't purchased anything from the app? As an inducement to buy, offer them free delivery.
Personalization outside the app
Push notifications may be used to customize apps. Did you know that 68% of users have their push notifications turned on? It's not as if consumers are unwilling to interact with the software. You can keep things fresh by personalizing push alerts depending on user demographics and activity.
Push notifications are utilized in a variety of ways. One depends on where you are. According to research, 9 out of 10 marketers believe location-based marketing increases sales.
So, if the user is close to the business, you may send a discount code. You might perhaps suggest a nearby restaurant that they would enjoy. You may even notify them if there is bad weather in their location.
In terms of real-world applications, apps like Netflix, Drippler, and Tripadvisor have nailed it.
Tripadvisor, for example, keeps track of its users' visits, travel preferences, and plans and uses that information to provide the most relevant experience possible through features like a neighborhood matching system.
Drippler, a smartphone app that delivers users' suggestions, scans the device it's installed on, learns from it, and provides a newsfeed of highly relevant items.
Netflix, whose personalization initiatives grabbed headlines, creates unique offers, discounts, and suggestions based on customer behavior data.
Test, test, and test!
How can we know if we've nailed it or not (without having to sit users down in a testing environment all the time)?
For example, if your app begins proposing Russian street fights only because the user touches on one by accident, a search query default or a suggestion based on prior app use might turn into a bloodbath.
They can practically sense how people feel about various customization attempts, allowing them to alter and improve them without negatively impacting the user experience.
Appsee's touch heatmaps and user session records, for example, can be quite useful. Touch heatmaps have become crucial mobile app features, with their use centered on displaying user preferences and intent on a large, visually instructive scale.
App developers may evaluate if their personalization efforts resonate with users by displaying the most engaged areas of an app in bright colors and the least interacted parts in chilly colors.
If search defaults are meaningless, forcing the user to delete them before searching for anything can only add unnecessary effort. App developers may observe firsthand if users are removing search settings or disabling location-based auto-fills or suggestions.
They can practically sense how people feel about various customization attempts, allowing them to alter and improve them without negatively impacting the user experience.
Final thoughts
Customizing an app is no longer sufficient. Users want information tailored to them and so that they feel important. As a result, your app's major purpose should be to provide users with a tailored user experience. It will improve the app's usability and convenience for users. Consequently, there will be increased engagement, higher user retention, and more brand loyalty.
What are your opinions on app personalization for mobile devices? Do you have any queries regarding it? Comment below!
If you want expert advice on app personalization and how you can accelerate your revenue in a short period, feel free to reach out to us anytime. Our SMEs will guide you through your journey to successfully optimize your personalization process.
Abhinav Sathyamurthy is a professional blogger with over six years of experience covering technical topics such as blockchain, ERP, AI, and other matters.