The on-demand delivery app should be able to offer a wide range of products and services. However, in the app market, there is huge competition. So, to stand out and boost sales, a company must have a well-designed app.
On-demand delivery apps are rising as more and more people use them to get food and other items delivered to their door.
If you're thinking of launching your on-demand delivery app, it's important to ensure that your app has the features customers want and need.
It should have a user-friendly interface that is easy to navigate. In addition, it should have the capability to track orders and deliveries with ease. Finally, it should provide customers with an easy way to get in touch with the customer service team.
What is an on-demand delivery app, and why should I use one?
An on-demand delivery app is a mobile application that allows you to order food and other items from your phone. Then, the company sends the items to you by courier, bike delivery, or car.
One of the reasons people use on-demand delivery apps is that they are convenient and easy to use. You can order from anywhere, anytime, and it will be delivered in minutes.
This means that you don't have to drive around looking for parking or standing in line at the store.
The on-demand delivery app saves users time, money, and mental energy because they no longer have to go out in bad weather or wait in long lines for their favorite restaurant.
On-demand delivery is a rapidly growing industry that revolutionizes how we shop for and receive goods. Rather than planning and taking time out of our busy schedules to go to the store, we can now simply order what we need and have it delivered to our doorsteps within hours or even minutes.
In addition to saving time, on-demand delivery can also help us save money by providing access to discounts and promotions that we might not otherwise be aware of.
And in some cases, on-demand delivery can even help us get our hands on items sold out at local stores.
Whether we are looking for groceries, clothing, or anything else, on-demand delivery is changing the way we shop and ensuring that we always have what we need when we need it. Some of the best examples are Uber Eats, Swiggy.
Must-have features of an on-demand delivery app
The on-demand delivery market is an industry that is growing at a rapid pace. In the past few years, many companies have started to offer on-demand delivery services for their customers.
Several factors will affect the cost of developing an on-demand delivery app, including the app's complexity, the included features, and the platform used.
Generally speaking, it will cost more to develop an app for iOS than for Android, as there are more stringent guidelines for submissions to the App Store.
However, there is a large growing market for Android apps, so it is important to consider both platforms when developing an on-demand delivery app.
In terms of features, the most basic on-demand delivery apps will simply allow users to order items and track their delivery.
More complex apps may include push notifications, real-time tracking, and integration with other services such as payments and mapping.
The cost of adding these features will depend on the development team used and the level of complexity involved.
If you want to create an on-demand delivery app that can deliver the desired products or services and increase sales, you should consider these top 10 features:
1) The app's ability to work with all types of smartphones and tablets.
2) The app can work with all kinds of credit cards.
3) The app's ability to provide accurate estimates for the time it will take to deliver items.
4) Another important feature is that these apps give you a wide variety of options for delivery times – meaning that if you don't want to wait for hours for your food to be delivered, then this app can help make sure that it's delivered as soon as possible.
5) Customizable orders.
6) Specialized drivers for specific types of food.
7) Real-time tracking of drivers.
8) Selection of drivers based on proximity and ratings.
9). Tracking of packages, with the ability to set up a scheduled delivery time and date.
10) The app can be customized according to the requirements of various kinds of business firms irrespective of their sector, type, or size.
Benefits of an on-demand delivery app for your business
Like most business owners, you're always looking for ways to stay ahead of the competition.
Freepik
On-demand apps provide convenience and flexibility for both businesses and customers.
For businesses, on-demand apps mean faster response times and more efficient service. In addition, customers can easily access what they need with just a few taps on their smartphone, which means they're more likely to be happy with your service.
Plus, on-demand apps make it easy for businesses to keep track of customers.
1. Scalability
On-demand delivery apps are scalable, meaning that they can handle large volumes of requests without any problems.
This makes them a great option for businesses that need to deliver products or services quickly and efficiently. Additionally, on-demand delivery apps are easy to use, making them convenient for customers.
2. Efficiently accessible
The on-demand delivery app is a new way to provide consumers with one-click access. This allows them the option of ordering, booking, or scheduling your services directly through an easy interface that will be provided by you.
3. Flexible offers
You can change your offerings based on user data with an on-demand application.
Analyzing customer purchases opens up opportunities for personalized marketing and analyzing user behavior to make smart assumptions about what they may want next; developing relevant offers using the app's built-in recommendation engine is easy with this type of service!
You'll also find that providing discounts or bonuses through these apps motivates more people than ever before, which means higher profits.
4. User activity analytics
Understanding what keeps your users engaged and how you can deliver a better user experience will help drive success for any business.
The data from your on-demand delivery app can be invaluable for understanding what users want and how they interact with the service.
Analyzing this information will better satisfy their needs while attracting more customers.
An on-demand delivery app can provide several benefits for your business, including increased efficiency, improved customer service, and greater flexibility.
An on-demand delivery app can help you streamline your operations and make your business more efficient.
With an app, you can track orders and deliveries in real-time, meaning you can quickly and easily see where any delays or problems are occurring.
This can help you adjust your process to ensure that your business runs as smoothly as possible.
In addition, an on-demand delivery app can improve your customer service. For example, customers can track their orders in real-time, so they always know where their package is and when it will arrive.
Finally, an on-demand delivery app can give you greater flexibility for your business. With an app, you can offer delivery to a wider area to reach more customers.
You can also offer a range of delivery options, such as same-day or next-day delivery, to meet your customers' needs.
Conclusion
As we've seen, there are a few must-have features for any on-demand delivery app if you want to boost sales. By providing an excellent customer experience and making it easy for customers to order and track their food, you can ensure that they keep coming back.
Get in touch with us today to discuss how we can help you create an on-demand delivery app that drives sales and increases customer loyalty.
FAQs
1. What does on-demand delivery mean?
With on-demand delivery, you can order anything you want, from food to clothes to electronics, and deliver it to your doorstep within minutes or hours.
There are no more waiting days or weeks for your order to arrive. On-demand delivery is changing the way we shop, and it's only going to become more popular in the years to come.
2. How much does it cost to create an on-demand delivery app?
The cost of developing an on-demand delivery app will vary depending on the features and functionality you want to include, but you can expect to pay anywhere from $20,000 to $100,000. It's important to remember that an on-demand delivery app can be a very lucrative investment.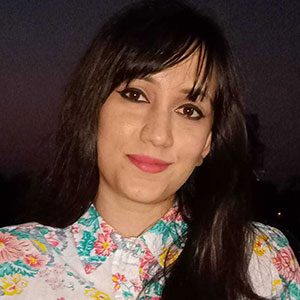 Parvin Khatun is a writer who works in Squash Apps is dedicated to providing high-quality content that can help clients get more visibility on the search engine results pages. She works hard to boost her clients' online presence through her content writing services- she has experience in SEO content writing, she writes about website articles, technical articles, and many others.