Today, an important component of corporate success is online business goals. Using an attractive, dynamic website, business owners might reach the breaking point of unanticipated revenues. Many website development companies worldwide provide expert services like website upkeep, web development, graphic design, etc.
Every company aspires to have a beautiful website. One choice when building a website or online application is to hire a web development service provider. No matter the size of our organization, whether we are a lone entrepreneur, a small business owner, or a major corporation, outsourcing may be profitable to you. You can get skilled developers by outsourcing web development services.
To build a solid base, Let's explore how outsourcing works and the top benefits of outsourcing.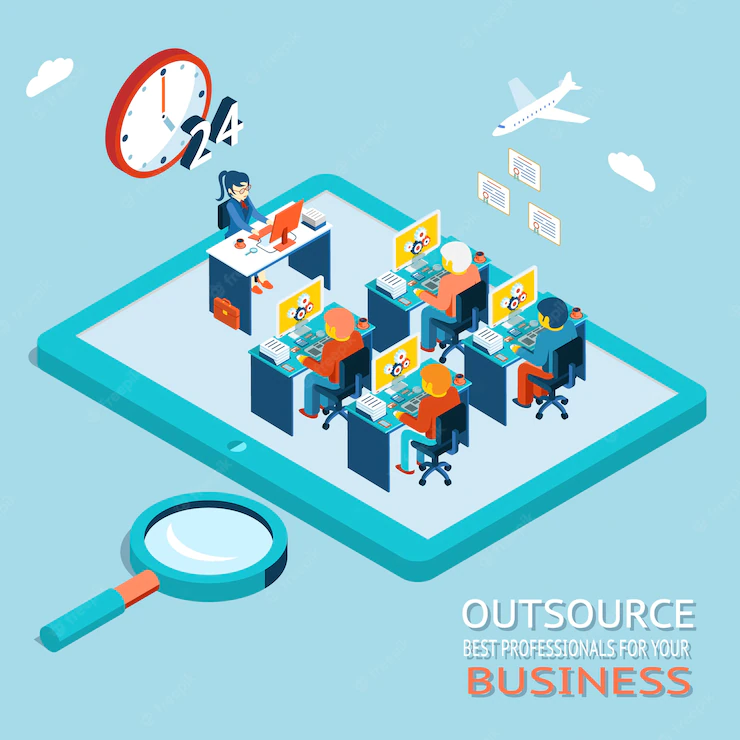 Outsourcing web development:
The benefits of outsourcing web development may include cost savings, a shorter time to market, and quicker access to top IT professionals. Based on the knowledge we've gathered from completing projects for our clients, I've put together this list of web development outsourcing company benefits.
Work produced by talented, seasoned, and committed creatives:
Companies who outsource web development services receive talented, committed, and innovative web developers in addition to the entire project requirements being completed at a reduced cost. In addition to being saved, experienced outsourced developers are also creative, trustworthy, and skilled at handling challenging projects.
Through outsourcing, business owners can access elite programmers, project managers, UX/UI designers, and creatives from around the globe who can help make their projects successful. When you can outsource them, it is not worth the time, money, or effort to build a workforce of this caliber.
Keep Your Focus on What Matters:
It's challenging to run business goals because you always have a lot on your plate. The website development outsourcing company rather than overworking yourself or your crew.
It takes a lot of time and works to design a website. So much so that it can deter you from conducting core business activities. Give your clients your full attention and time instead of worrying about your website's URL structure and search engine optimization (SEO).
When you work with a qualified and experienced website-building company, you communicate with them about your needs, timeline, and desired outcome. Then they'll complete it! The organization will work with you to develop your ideas.
You may concentrate on looking after your customers and expanding your business processes while the agency's top team of developers works on your website.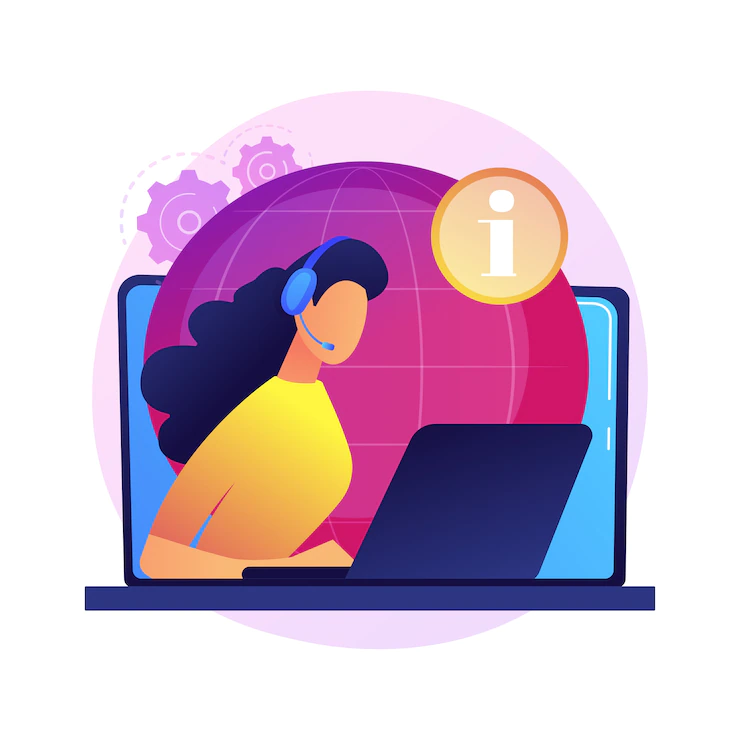 Cost-effectiveness of Contracting Out Web Development Services:
Money is time. It takes time to build your own internal web-dedicated development team. You must first look for talent; after you do, you must use onboard your new software developers. Weeks could pass throughout the entire hiring process, and there's still the web software development project to worry about.
Consider outsourcing your web design project rather than potentially squandering time and money on an internal remote team. Consider the money you'll save by not having to pay for the following:
Yearly salaries (or raises)

Continuous Education in the Newest Technologies

Tools and software for web development and internet marketing
You can occasionally work with top web development core business operations for less money than hiring one in-house developer. Utilizing your team may also restrict your access to the newest techniques, abilities, and other aspects of website design.
Maintains Your Knowledge of the Most Recent Technologies:
The game of website creation and design is constantly evolving. You will only catch up to the competition if you stay current with fashion and technology.
For instance, 62 percent of business processes in 2018 that created and developed mobile-friendly websites reported higher sales. You must pay attention to your on-the-go target audience, given that mobile devices currently account for over 52% of internet traffic. Your site will look amazing and work properly on all devices if you outsource to a professional web development agency.
You have probably read stories regarding GDPR compliance if you frequently visit LinkedIn or other business network news websites. Though it isn't currently necessary in the US, maintaining your website compliant with the most recent GDPR is a continuous process. Your clients might believe you are ignoring their data protection and privacy needs if you don't have GDPR protection.
Regular updates to other website development content include:
Accessibility

Design for user experience (UX)

creation of user interfaces (UI)

SEO strategies

Payment Gateways
Enables you to access technical knowledge:
 A key weakness of their client's websites is acknowledged by 77% of agencies. UX design puts visitor engagement and site usability ahead of other development considerations. If visitors can't use your website to find the information they want, they will leave.
A web development company can help if you need clarification on what to do to make a user-friendly website. By outsourcing the creation of the website, we can gain access to a group of skilled web professionals who can simplify your life.
You can consult with a wide range of professionals thanks to your access to this expanded skill set, including:
Front-end developers

Back-end developer

Web designers

UI/UX designers

Project managers

Business analysts

Software architects

Quality assurance engineers
Working with an agency will provide your company access to an experienced team of professionals and a wide variety of web development task services to help you thrive, no matter what you require.
Availability of Trustworthy Website Maintenance Services:
You need assistance right away if plugin conflicts bring your website to a halt. You risk missing out on significant business possibilities if you wait for IT to "get to it."
By contracting with an agency, you can have a dedicated team of professionals at your disposal whenever you need them. They can easily go in and solve the issue because they are already familiar with your website. On the other hand, hiring one-off freelancers means they'll require time to investigate and evaluate the problem.
A web development company is your best bet for:
Consistent website upkeep and updates

switching to a new host for your website

Designing a PPC landing page with updated website content

Internet e-commerce development

permanent SEO services
You are employing the same agency as an addition to your company when you continue to work with them. They'll collaborate with you to fulfill deadlines, achieve objectives, and expand your business, just like a team member.
More Effective Website Design and Development:
A website's initial development involves several ups and downs.
Learning from mistakes requires patience and years of experience. With each new website project, agencies learn new techniques for streamlining their workflow. They are thus able to work more effectively without wasting time or important resources.
You can launch your site sooner rather than later if you outsource web development services to a company. Additionally, outsourcing will free you up to concentrate on your company while the company constructs your website correctly and efficiently.
Risk management and increased site security:
Selecting a reputable, knowledgeable web development business helps reduce your security threats. Both your clients and your business depend on the security of your website. They have faith in you to keep their information safe and secure.
It may be a very expensive struggle if a virus or data breach affects your website. For instance, if a hacker obtains customer information, you may face legal costs and the cost of fixing the leak.
A website development business might evaluate the present defenses of your website. From there, they can decide the next steps you need to take to improve your website's security. Data about your company and clients will be secure in this way.
Reasons to outsource web development services:
Many web applications started as modest startups before growing into big businesses. Delegating an increasing amount of technical and non-technical duties to outsourcing teams, specifically web development outsourcing partner organizations, is one of the main factors contributing to their success.
Prudent use of resources:
The fact that it cuts expenses is one of the main factors influencing business owners' decisions to outsource website creation. You can engage a fully staffed outsourcing web development company to carry out your project rather than hiring and training a professional team of designers, developers, project managers, etc. Naturally, this saves you the months it would take to assemble the ideal internal staff. And if you do a thorough search, you'll find a trustworthy, reliable partner that will provide flawless service at an affordable cost. The team's taxes, insurance, office space, and other social benefits are not your responsibility. Overall, you can save both time and money by outsourcing web development.
Having access to excellent web developers:
Outsourcing web development companies concentrate on putting together a group of gifted and experienced specialists who produce excellent solutions to stay competitive. The likelihood that you will be able to hire a group of actual professionals increases if you conduct a complete background investigation of the business using reviews, letters of recommendation, and case studies. We will provide more information on assembling the ideal crew for your project later. 
No-hassle scaling:
Scaling your web project is a sign of corporate expansion and a great way to encourage companies that outsource web development costs to match your needs. Most companies have more staff than is necessary for your project because they have multiple active projects. The organization can designate additional professionals immediately if your proposal becomes complex and calls for them. A web app development outsourcing partner makes it far simpler to scale up your web project than internal staff.
Achieving your professional priorities:
Outsourcing website development enables you to concentrate on running your business while leaving the software development company to those with the most expertise. The customer is typically most involved in the development of outsourcing services at the beginning when there are so many issues to discuss, like the basic concept of the website, the design, the features that will be included, the technical requirements and deadlines, etc. You can check on the results sometimes after agreeing on these points.
We can save time and concentrate on your primary business objectives by choosing to refrain from participating in the entire development process.
Accelerated launch:
You may quickly implement a project by outsourcing software development, especially if you locate developers that are very knowledgeable and experienced in building websites in your specialized field. Doing so may quickly address faults and improve your website while validating your company idea.
Outsourcing vs. Outstaffing vs. In-house team:
The project owner and the project itself, and the experienced team carrying out the project are three essential partners in every web development process.
The project owner creates their own web house development team in an in-house team paradigm. Together, they operate on the project as a single firm under one roof.
Sometimes, an in-house team needs help completing a web project, and the project owner must seek additional outside experts. In this situation, the digital product owner can use the outstaffing service approach to engage remote IT specialists from other businesses.
When website creation is outsourced, the project owner hands over the entire web development process to a third party. The hired firm offers web developers, designers, and other specialists under the direction of a project manager who also updates the project owner on the status of the website's development.
Conclusion:
So those are the key benefits of using outsourcing web development services. Hopefully, these advantages will persuade you to work with the top web development firm and have a beautiful website or application created skillfully. Cheers!
FAQs:
What is outsourcing's key advantage?
Financial benefits. The financial reductions in the development of outsourcing services result in the most obvious and noticeable benefit. You may complete your work more affordably and with higher quality.
Is it a good idea to outsource the creation of a unique website?
Choosing to outsource website creation and upkeep is a terrific method to maximize both the productivity of your staff and the uptime of your website. You'll feel more at ease knowing that your website consistently assists you in reaching as many customers as possible.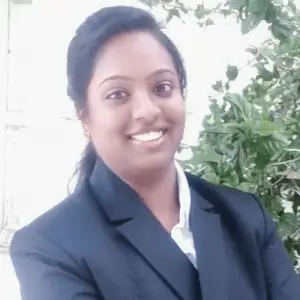 Priyadharshini K.R is a professional blogger with over 3 years of experience who works at Squash Apps. She is dedicated to providing high-quality content to help clients get more visibility on the search engine result pages. She works hard to boost her clients' online presence through various content writing services. Hailing from Erode, she is passionate about helping people understand content marketing through easily digestible materials.