This word is often used when talking about "website quality assurance." It usually refers to checklists and steps to make a website work before going live: code standards, authoring tools, validation methods, and more. Many people don't know that website quality assurance service doesn't end when you launch. It's important to monitor your work.
After QA and tests, they never end. To ensure your site works after you make changes, you need to test the changes. Every link should be clicked. Every picture shows up.
It's important to check the quality management of your website and market it on the internet. Our customer service teams know what to do. Following the launch of your website, you should start marketing to get leads and turn them into sales to make money.
You can't have online marketing if you don't check your website regularly to ensure it works well. This blog will take you through the details of quality assurance services and the entire process you should not miss.
How quickly does your website respond to people on their phones? There may be broken links on your site that give your visitors 404 product errors messages. Is your contact information wrong on a very important page, so people can't even get in touch with you?
Remember that a good online marketing strategy, whether SEO, SEM, PPC, email or something else, always considers how real leads view and use your site. If a broken link prevents leads from signing up, having a lot of traffic won't help.
How Often Should Website Quality Assurance Be Tested?
As a good rule of thumb, it's a good idea to check the quality of a website once a week. Make sure to look for things like broken links and missing H1 tags. You can fix them before they hurt the user experience or your SEO.
Freepik
This brings us to how you make sure that your website is good.
Checking the quality of websites is getting a lot easier these days, so that is good news! Some services, like squashapps UI/UX design services, can now work for you and help you get the data you need.
Each week, we scan your website and go through the entire process. We will send you a report with any QA issues that need to be fixed.
You don't have to go through every website page and check every link and picture.
The Top 8 Things to Look for When Checking the Quality of a Website
As you can see, this could be a very long section. Books have been written about website customer service quality assurance services, factors, and testing checklists.
The truth is that for most web admins, there are only eight things they need to keep an eye on to ensure their small- to medium-sized websites provide the best possible user experience.
1. Broken Links
Having a broken link here or there might seem like nothing. There are bound to be broken links when an intern changes the URL of a page or an external page you link to is no longer there.
Indeed, broken links aren't good. Visitors will be disappointed, and your credibility will be tarnished if your site has broken links. It could also hurt your bottom line if the link is to an important opt-in, sales, or conversion page.
Use Squash Apps' UI/UX quality assurance service, and we make it very easy. Almost every week, your site will be checked out by a professional.
2. Outdated or Wrong Content
If you have a small website, it's hard to keep track of everything. But, when your website grows, it's hard to keep track of everything. Are you sure your address and phone number aren't on any pages? Or what about products or services that are no longer used?
Customer loyalty is very important, and you are most likely to lose the trust of your customers if they find bad information about your business or if they can't find any relevant information.
Our customer support team employs a simple yet effective way to keep track of the content on your site. You can set rules for certain words or phrases and find out which pages they are on.
Remember that Google and people don't like product pages or blog posts with just a few words. This feature is a good way to ensure you have enough content to meet your users' needs and keep up with SEO.
3. The Speed Of The Website
People on their mobile apps can't keep going if the load time takes more than a second. Let's not forget that desktop and mobile searches consider how quickly a website loads and how long it takes to load.
Is your site up to date? If you also need help with this, we are at your service. We help you find how quickly your pages load in different browsers, networks, and countries when you look at them.
4. Check For Spell Errors
Do you want your business to come out as sloppy and uncaring? Then think about it. Would you hire them to handle your case if they couldn't spell litigation?
Using a content management system does a good job of catching spelling mistakes, but it's not what they were made for.
Our customer support team runs a spell check algorithm on your site that checks every word to ensure correct and good customer service. You can change the dictionary to include more relevant terms in your field.
5. Meta Data, H1 Tags, and Title Tags Are Missing
People don't consider this information part of website quality assurance. If you want to get good results, you need to SEO. Users may know if a website satisfies their needs by looking at title tags and meta descriptions in search results and social media.
The H1 tag, which appears on the page, tells the user that the page is important and introduces the content to them.
The best experience for your users won't be there if you don't have this information. You also won't have a high CTR if you don't have this information (which affects SEO).
Freepik
Check your website with Squash Apps' UI/UX design team and get an expert opinion. Our company service checks for online training, missing metadata, H1 tags, and title tags and tells you if you need to add them to your site and control quality. We also tell you if there are many of the same tags so you can avoid mistakes and confusion.
6. The alt text for the image doesn't match what it says on the picture itself.
Your website needs to have alt text. Alt-text is lines of text that describe the images on your site. If an image doesn't show up for some reason, the alt text will show up instead. It is usually said that alt text is important for SEO, but it is also important to ensure your site is safe to use.
If your images don't show up, you don't want a line of text that says "img2930582.jpg" to show up and interrupt the flow.
7. Optimizing Files
Image files, PDFs, and archive files could be on your website. You could also have javascript and CSS files, as well as other types of files on your website. The quality of your website could go down if you don't pay attention to these files. QA is one of the things they do that hurts them.
Pages take a long time to load, which is bad for users and SEO. You might have some old, out-of-date files on your website that people or employees might accidentally land on. Or maybe you have a lot of custom CSS files that are slowing down your site and making it difficult for people to use it.
You can get a quick look at every file on your site. It's easy to look through the files because they're organized by type. This way, you can see what's there and keep things clean, organized, and updated.
8. The Contact Info Is There and Correct
The last thing to ensure on your website is that your contact information is correct and available. Putting your phone number or address on your website is very important for small businesses.
Small businesses.com says that 60% of small businesses don't put their phone number or address on their home pages. No, you don't want leads to call.
Have your UI/UX experts go through your web pages and mark each that doesn't have the phrase. You'll never miss out on a lead again when you add your contact information to your website.
Your UX and QA teams should collaborate closely to do a better job at what they do, resulting in a higher-performing site.
Analyze your data for quality assurance. Is Google Analytics reporting activity correctly?
Before starting internal quality standards, work with the development team to create quality requirement rules.
Start through your funnels if you've never done quality assurance before. Accomplishing and failing to complete tasks using scenario-based use cases product errors sheds light on difficulties.
To locate browsers and devices that aren't functioning and others, use Google Analytics.
Because quality assurance takes time, employ cross-testing tools or modified methodologies, such as the BBC's three stages, to gain a greater ROI sooner.
Freepik
Conclusion
Look for flaws and mistakes on your website, development process, landing pages, test treatments, and email campaigns. We will help you reinvent the wheels of your UI/UX designs and boost your customer satisfaction to a new level.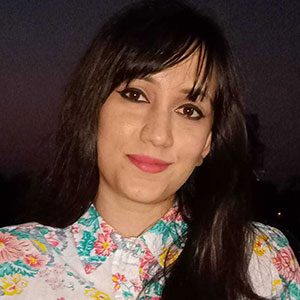 Parvin Khatun is a writer who works in Squash Apps is dedicated to providing high-quality content that can help clients get more visibility on the search engine results pages. She works hard to boost her clients' online presence through her content writing services- she has experience in SEO content writing, she writes about website articles, technical articles, and many others.