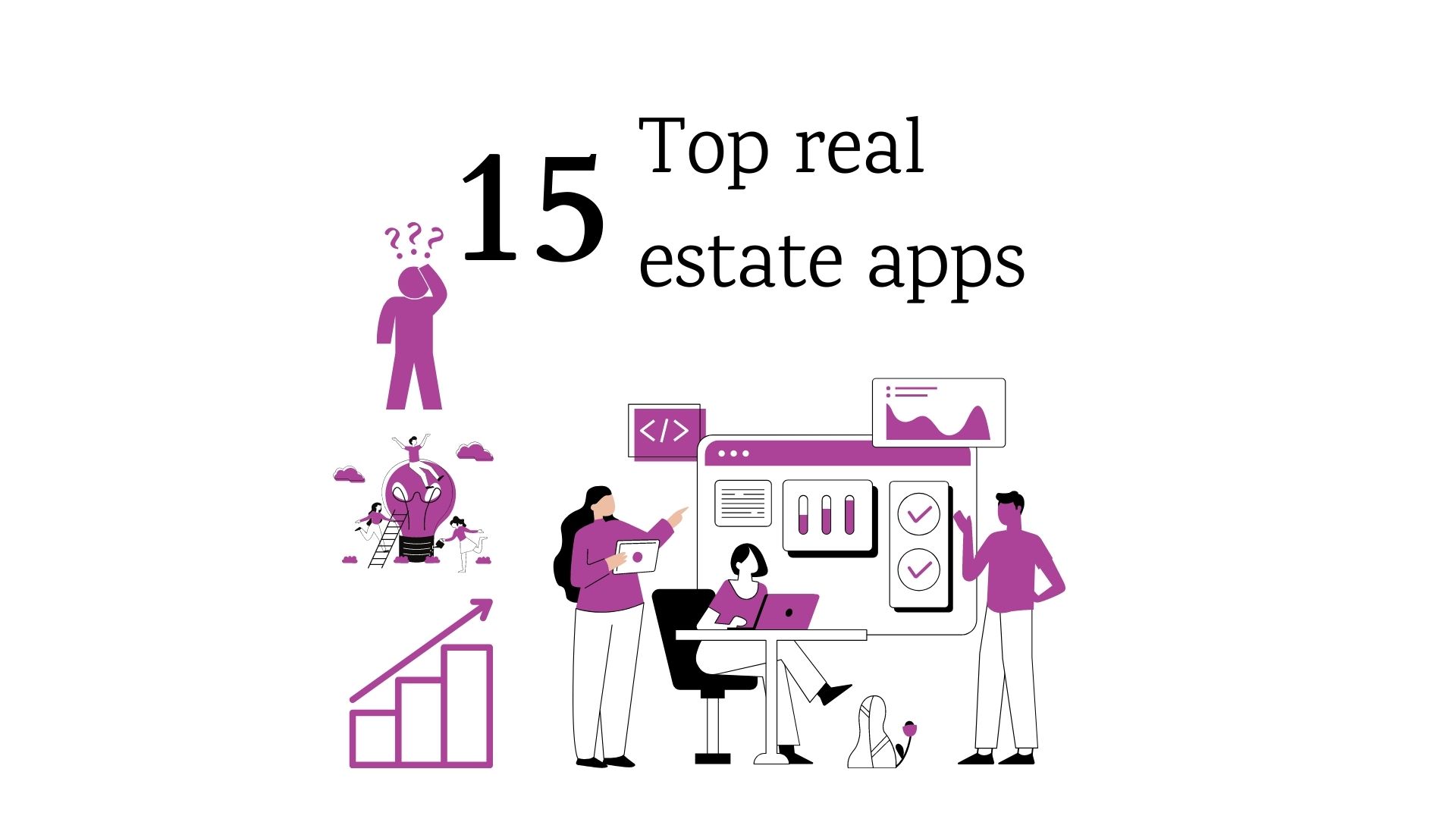 Suppose somebody is thinking of paying six figures in cash through a real estate application on a mobile device. In that case, they require mobile application security and features-loaded real estate investing platforms to examine complete information regarding the business. Here are some hints on choosing the most suitable real estate investment apps. 
What is a real estate application?
The real estate business is the domain of purchasing, exchanging, or subletting real estate(land, buildings, or housing).
Several smartphone shoppers utilize custom mobile applications to explore, pick and purchase their ideal houses at the low values believing "The best investment on earth is earth." Broadly, Real estate crowdfunding platforms are an exceptional choice to serve shoppers in obtaining real estate deals or marketing assets without danger or dilemma.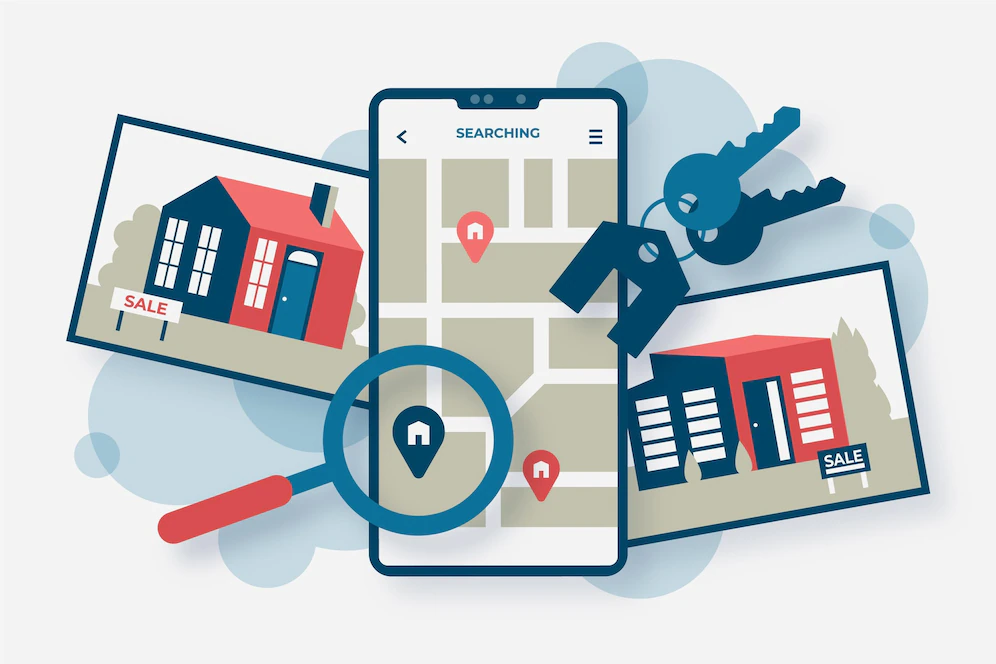 People find it difficult to pick the best real estate investment app for their needs. Many apps claim to be the best, but some are just scams. Therefore, you need to know why you need an app that helps you find the best property in your comfort. 
Must-Have Attributes of A Real Estate Mobile App
User onboarding should be manageable.
There must be many profiles for a distinct circle of users.
A strong database is very important.
Divisions and filters for people to efficiently find resources that satisfy their demands.
A great measure of data on property listings is required.
Wishlist option to gather their ideal assets.
Unifying maps are required in the app.
Calculators for price and square footage enable people to predict the closing value based on complex factors.
Calendar to register a meeting with the broker or seller.
Call or direct messaging should be instant access for the responsive users to the agent or landlord.
Analytics gives people some relevant insights.
Push notifications must be there to convey news concerning the properties or industry.
Virtual tours or 3D walkthroughs are a fantastic means to proffer customers a real-time feeling.
Minding those attributes to seek potential investment opportunities and real estate investment trusts, we have listed real estate apps for you to find any convenient platform. This is why you need to hire mobile application developers to deliver great results that can automate routine tasks and maintain the complete deal cycle of your business more proficiently to aid your business gain a digital space.
The 15 Top real estate apps that investors should know
Interested parties can tour Zillow-owned houses without real estate professionals or an appointment because people can unlock the houses through the app. Comprehensive research and filter patterns organize the exploration with an associate or friend by tracking home characteristics and contributing our preferences. The mortgage calculator gives added advantages for our investment goals.
 
Individual rental income engages with real estate investors and business administrators efficiently. 
Limitations: Seldom filters possess flaws that make search outcomes seem outside the investor's access.
The Bigger Pockets app maintains a vast line-up of real estate learning techniques, counting journals, podcasts, book recording, forums, and models. People shall digest purchasing a home, whereby to raise the worth, and hence to move toward the real estate project to obtain the largest gain on purchase.

Users would go inside real estate investment or create the real estate market amidst the Bigger Pockets app. Pro Membership would offer real estate investment opportunities in the financial product.
Limitations: The Forum is Public, and Users receive only one perspective.
LoopNet is, particularly for real estate investment. Multinational, domestic, and commercial Real Estate listings would emerge on this real estate app depending on the market area. Investors shall modify the place frames to explore the furthest of their location.
The listing would count on good resolution photographs, visuals, also street views to explain the individual properties. According to the LoopNet website, there are above 500,000 business listings every single time.
Limitations: There is neither an in-app real estate agent directory nor calculators or other tools.
 Xome is for both shoppers and agents. Xome application depends on federal real estate information to display resource listings in businesses throughout the realm. It provides a path to many exclusive properties in the locality for customers.
 Xome offers agents the opportunity to examine the struggles and lists the real estate platforms. Xome holds a "Homes Only" trait that allows people to explore foreclosures, small trades, plus bank-owned properties in a provided region.
 
Investors would be delighted to identify that Xome draws data covering the real estate auction arena. Xome Auctions are beneficial for real estate investors; a few are exclusive to the app.
 
Limitations: Using Xome, the user must spend 6% over the selling price. Xome proffers up assets on the owner's part to push the value. 
 Several real estate experts manage this application, extending direct access from real estate representatives to intermediaries. The Dotloop real estate app enables commercial property investors to design, update, and acknowledge online real estate agreements.
 
People can notice an improvement bar concerning every event on the application. We shall track wherever a contracted deal is at any provided period.
 
Added surpassing trait contributed by Dotloop is the storage space. The real estate application is intended to sustain a wide range of records for seven years, presenting this as one of the awesome real estate investing apps for the people in future investment who want aid to stay arranged.
 
Limitations: Not separating loops when a purchase doesn't go through and flaws in search capacity when loops are archived.
Buffer has been a common media management floor to tender real estate investors' experiences easier.

The application permits people to draft and control social media posts over floors. It acts as an exceptional app among the real estate investing apps in exfoliating their business. The floor is particularly devised to aid people in saving time and boosting performance on social media.
Limitations: There are constraints in its alliance with some social networks. It is restricted while tagging people on any social media and specifying. The application does not hold every feature of the website.
Redfin remains the central place for homebuyers, dealers, plus real estate brokers alike. It is open in 83 primary U.S. exchanges. The application practices disorganization because they renew listings every 15 min. It lets the app users and potential customers sharpen their quest with the support of the real estate company's comprehensive database of houses.
 They hold above seventy million locations and check if the investment property is nearby, school area, ZIP code, or town.
Limitations: In-app specialties are restrained compared to the web version. It has no free choice for a Redfin dealer. It also provides very inadequate neighborhood data.
Operating as the 'Snapchat' of the real estate market, the Homesnap application serves by granting people to get a picture of any asset in the whole country.
 
Also, Covers supplementary knowledge such as poll data, business tax reports, etc. While people don't have the application on their device, it conveys text messages. Hence, you can share a link including the asset's image, sales price, and specifications and prattle regarding it. The map trait is beneficial.
 
Limitations: Few ranges require coverage since Homesnap must partner with other private MLS. The arbitrary dealer pairings are not dependent on the client's requirements.
Houzz will sleek the remodeling means for a property fixer. Houzz app is a novel way to outline a house, granting promised customers and marketers obtain above nine million interior layout images, house decoration, strategies, and home experts digitally.
 
Executing everything even more pleasing, Houzz lately attached a Real Estate Agents section under the application's record that gives agencies some sense to arrange their firm using an open profile.
 
Houzz holds 15% of "Houzzers" intending to purchase a residence in the succeeding two years, considering all other real estate applications. Plus, 10% of people intend to construct a personalized residence in the same period.

Limitations: Some of the features seem good, but they take too much time to get commenced.
 Realtor.com Real Estate application is the optimum application for possible home purchasers. The real estate application presents assets listings procured straight from above 800 MLS. It refreshes the whole lot every 15 minutes.
 It allows everything from individual images of resources, close aspects like asset tax, and purchases of antiquity linked with foolproof exploration choices for the financial future. Considering all other real estate applications, Realtor.com Real Estate is a cakewalk in minimum investment for investors and experts associated.

Particularly devised for agencies, "The Find" application is ideal for the real estate industry on the go. The application gives novel advantages such as cross-sharing of individual listing information connecting partner MLS systems, and associated records. It provides time programming assistance, allowing agencies to list applications' views easily.
 
Limitations: The agreements could already be in discussion with different people. Lamentably, there is no means to eliminate them from search results.
Premier Agent
 The Premier Agent application is from Zillow. It is the interpretation of effectiveness. Distinct from other real estate applications, This presents dealers with a quick way to resource scheduling requests from either Zillow or Trulia.
 
It gives the capacity to maintain listings, forms, and reports in a single prime place. A modern variant further involves a visual walkthrough to make listings to experience.
Limitations: Many other features are lagging. The application should filter calls properly.
 Trulia Real Estate application is another well-received platform. The application permits people to skim millions of records of the whole country. It also provides many other things, from a renewed record of property details concerning the purchase, flats for rent, other rental properties, primary residence, good resolution photo studios, and extensive data such as institution ranks and offense rates in the locality.
 
Trulia Mortgages is another real estate application of the company, that clarifies the method of determining mortgage payments.
Limitations: The crime map is an ultimate feature, yet people criticize that the map could be simpler to understand.
DocuSign for Realtors
 DocuSign for Realtors is a cakewalk if people view it as make-the-most-of-time. The real estate application connects the strength of eSignatures and DocuSign deal chances to make it easy for people to retain sales arranged on the go.
 Not to be beaten, there is also a DocuSign agent version that aids in controlling events across the entire business. The real estate investment app also provides versatility to agents in the real estate investing business.

Limitations: It gets tiresome to place blocks on big files at the base of every page. 
ZipRealty
 ZipRealty would aid people in fulfilling their purposes either in purchasing or marketing an asset. Rather than physically drawing limits on their state-of-the-art location, they have set a position concerning where people are required to buy.
 People could generate text warnings to notify the real estate assets that meet their blueprints and knocks the demand. Yet, the most satisfying element about the ZipRealty application is its augmented reality trait. We could utilize augmented reality to view places nearby for purchase, involving expected open residences.

Limitations: Document uploads are burdensome even when the floor is devised for accomplished, expert agents.
Doorsteps Swipe
Have we ever thought of using real estate online platforms like Tinder? Doorsteps Swipe such an application blended with Realtor.com and performs more like Tinder to discover new sources and habitats. The application enables people to generate an outline based on customized home choices. 
This application lets people include certain real estate transaction data, like their income and How much we could foresee as a down payment on the asset. We could enter any ranges, towns, or communities we are drawn in; also, like any other characteristics, we keep as a preference. Developing a catalog of real estate properties that meet our requirements is smooth, like swiping right and left!

Limitations: The application doesn't study depending on people's trims. People have to insert their sale price scale manually.
Conclusion
There are nearly 3.2 billion smartphone users. Hence, developing mobile apps for the real estate business could be highly profitable for people. Finally, a Real estate application is an excellent means to search for your next house on your Smartphone, and it communicates the complete real estate package. However, it's an extremely beneficial investment strategy than viewing traditional brokerages, as you could go through more commercial properties faster and obtain the closing costs and comparison service you need in a flash.
Common questions:
1. Why do you need mobile applications for real estate investing?
Mobile applications are an invaluable resource for homebuyers; According to the National Association of Realtors®'s Real Estate in a digital age report, nearly 97% use the internet in their search. A key component of real estate transactions is how to make it easier on yourself and access information that will help you find quality homes at competitive prices with quick response times.
2. Real Estate Investing Apps: Helpful or Harmful?
Real Estate Investing Apps are helpful. There are differences in mobile app capabilities. Some help you find deals; some help you manage your properties, and others even help you make money by buying and selling properties. We have to utilize them accordingly.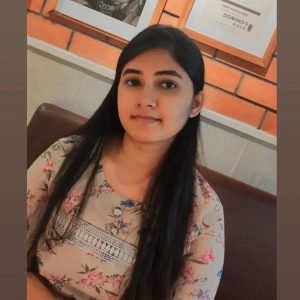 Harsini has been a person who is heeded by Science and Technology. She has agility for creating engaging creative writings and SEO content that help companies achieve their marketing goals. She always had an interest in fine writing which can be seen from her writings that bring out creativity through words incorporating some facts! Harsini has provided Communicative English training to help individuals articulate better. She loves to tour and learn about new cultures, and she is always up for attempting new things. She is a dog lover, and she has adopted a puppy. She is working to understand the broadest sense of nature and pursue Science while aspiring to become a healer.