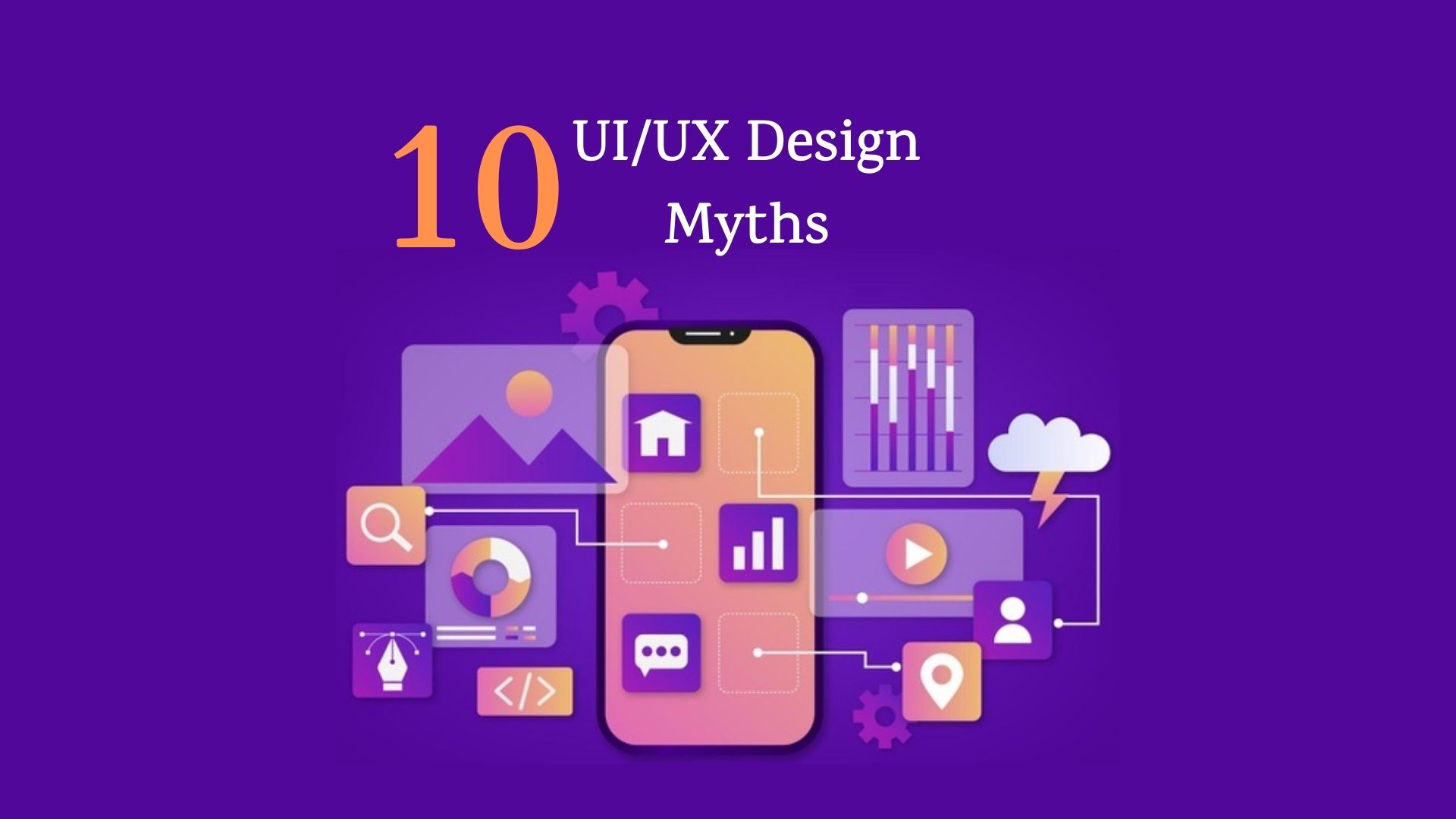 Napoleon was short. Sharks don't get cancer tumors. Goldfishes have three-second memories. If you think or have thought some of these, then you have been confronted with the sort of impact that urban myths have experienced in shaping human thought throughout history. Though the energy of fables was worshipped in ancient communities, this notion has translated into real misconceptions behind technology today – different from contentious 'myths' such as vaccines are dangerous, our planet is flat, and climate change denial.
This article debunks popularly held UI/UX design myths that developers have to deal with. It explores how each might affect your UX design plans and what you can perform to prevent them.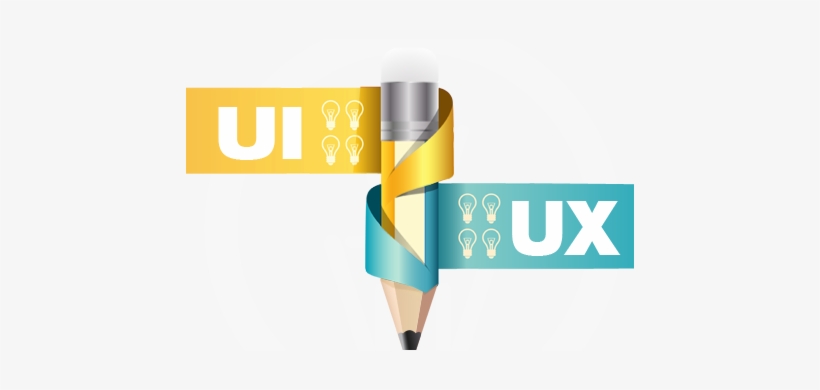 UX and UI are interrelated
A customer's experience is akin to traveling: the journey is as crucial as the location. If either is lacking, then it ruins the entire experience. Likewise, contemporary information architecture requires both UI and UX to provide distinct but collaborative functions that result in an appropriate individual experience.
User Interface describes the purpose of a relationship between an individual and a unit or platform. This factor can include touch screens and buttons on a site. UI design consequently addresses the look and artistic design ofrvice to ensure the user stays on the internet site. It is comparable to the 'destination' in the analogy above.
User experience design means the complete experience with a provided platform (in other words, websites, applications, etc.). The best UX frameworks instill a desire in users to return frequently. Therefore, this acts during the journey into the analogy above.
An excellent UX design is addressing:
Usefulness:
Am I useful? Do I serve a significant function?
Strategy:
Have we always envisioned a good consumer experience? Do I have to realign my objectives?
Looks:
Does my website look good? Do I think customers would wish for a return in the future?
Usability:
Can people comprehend my website software? Do I have to make alterations?
The responses to these concerns can differ somewhat, but they clarify one key aspect: UX and UI design are distinct but conjoined characteristics.
UX Design regards the User
This factor may appear a small counterintuitive, but designs that are too user-centric might, in reality, be damaging to the organization rather than helpful.
This factor does not always suggest that user-centered design must be abandoned entirely, but instead that designs that try to concentrate too narrowly on optimizing the 'digital individual experience' will frequently fail to achieve an organization's company goals.
Steve Jobs once said, "It is perhaps not the customer's job to understand just what they want."
Work, like many more, has been mindful that users- in terms of UX- generally don't understand just what they're looking for. Ergo, it is critical to make certain that customer views don't forge myopic UX designs that are mainly devoid of the designer's very own creativity.
The aspect S.M.A.R.T. (Specific, Measurable, Actionable, Realistic, and Time-Based) framework is a helpful way for UX developers to brainstorm various perspectives that may be targeted using their designs. Customer experience research is imperative and yields many advantages by itself, so companies should perhaps not stop purchasing various kinds of unique research techniques. But helpful it may be, its findings really should not be addressed as gospel.
The More Choice, the Merrier the Consumer
Analysis indicates that limiting a person's option will probably not merely cause them to purchase a product at a shop but can be more likely to leave them pleased using their available choice.
Having choices is normally good. It makes us feel like we're in control. However – especially in regards to UX design – we could not be more incorrect. Having many choices can tend to confuse users and trigger a phenomenon called choice paralysis. In actuality, the individual over-thinks about their decisions and will not respond at all. This factor leads users to make your internet site or application and get one that doesn't saturate their alternatives.
Google is a fantastic example of a website that doesn't force the User to select too many internet sites. It features a simple search club with two options and a little symbol to access its other features. Google is the most used search engine worldwide, with over 70% market share.
Usability Testing is Optional
Robert Verdi circulated a paper in 1992 that stated that just five users are required to find around 80% regarding the issues connected to having a UX. This aspect would emphasize how companies waste time and effort in usability assessment, resources that could be put to higher use elsewhere.
Comparative Usability Evaluation (CUE) studies show, nevertheless, that this is perhaps not the situation. Even teams of around 15 individuals could only report around 60 percent associated with the problems connected with the UX frequently.
The first thing's very first: what's usability assessment?
Merely put, usability evaluation for a site or application is whenever users are made to accomplish specific tasks – often followed closely by scientists or analysts – and it is gauged as to whether those users encounter difficulties. These are then rectified for a better individual experience at launch.
Qualms with user assessment arise because user screening is a waste of time and resources since particular usability evaluation methods are unneeded and long. It needs to be recognized that the only way usability assessments are considered 'unnecessary' is if dilemmas identified by them aren't rectified.
For websites worried about the time that usability evaluation takes, they might constantly consider applying usability evaluation heuristics to aid decrease expenses.
UX Scientific Studies Are Easy
It is cited that UX scientific studies are affordable and can be performed easily and quickly.
Though you can conduct UX research on a tight spending plan, the stark reality is its expenses can range from $48,000 to $60,000 that can easily be very hard, especially for small web-based organizations handling low budgets.
These expenses occur for an array of reasons. Consumer experience scientific studies are a complex procedure. Since bigger websites have higher traffic levels, individual tracking can be hugely difficult, plus some dilemmas turn out to be ignored if maybe not correctly monitored or purchased.
The bigger dilemmas arise whenever UX developers have to consider the requirements of various users that visit their pages. Users have unique requirements, and acknowledging them all isn't easy. In reality, even Google Analytics research is incorrect or misrepresentative. This problem is additionally exacerbated by the fact that you can find a myriad of facets that need to be studied under consideration whenever making websites on various platforms, such as display size, quality, web browser compatibility, etc. The detailed architecture behind UX designs isn't easy. Also, managing to make sure that with the ability to consider every User's requirements is consequently not without concomitant expenses.
UX Advantages of fewer Clicks
The 3-click guideline is a popularly known usability standard on the earth of UX. It indicates that doing a task on any platform must maybe not just take more than three ticks. This factor was a good standard a few decades ago. Nonetheless, today's tasks involve increasing complexity. Most can't be done in simply three clicks, and lots of users understand that.
A report revealed little to no variance in the amount of satisfaction that users skilled in tasks that ranged from merely three ticks to as high as twenty-four. That is a crucial result for UX designers who are frequently enthusiastic about minimizing the number of ticks on their websites. They make trade-offs with more crucial UX design elements, for example, ease.
If including ticks in the UX design is more beneficial to users regarding making fewer errors, then that will probably assist you more in having users get back to your site or application. Extra clicking isn't a time-consuming or draining task, plus it would be smart to perhaps not compromise the prosperity of one's web page by overestimating the work it requires to maneuver from one website to some other.
White Space is Bad Internet Design
White area or negative area is often regarded as a 'waste.'
People that truly perceive website design and personal analytics understand this to be untrue. Perhaps white areas find a way to create a design look easier regarding the attention, but this has the advantage of permitting better readability. Research conducted by Wichita State University revealed that white room notably improves reading comprehension.
Additionally, it can draw attention to what the UX designer feels is a crucial element in the page and assists them in guiding an individual to whatever they want them to see. This aspect is helpful because too many items on a web page can distract from its intended function, causing users to lack the intended destination.
This factor is certainly useful for mobile applications when massive amounts of content on tiny displays can frequently be dissuading and unpleasant to look at. An excellent example of the utilization of negative areas is Dribble Analytics, which includes a clean mix of fewer elements with empty areas between and below them.
Internet Users Read A Great Deal, Or Otherwise Never
Either you're a reader, or you're not in one of many very most common urban myths on the web.
The issue with this is that intuitively we understand that it isn't real. Even when everybody chooses a specific medium, numerous users will inevitably read more than the common person's read.
Consideration patterns such as this induce harmful UX design methods, such as creating websites with minimal content and pages that do not scroll. Sites that are too minimalist can confuse users and maybe not deliver their messages precisely, making sure users will require their search somewhere else. Maybe unlimited scrolling is now an acknowledged navigation practice, but research implies users are willing to scroll through pages without issue. Several sites use this to guarantee that load times are minimized, and users are engaged.
Prominent examples include Twitter and Facebook, the biggest players in social news today, and infinitely scrolling feeds with massive amounts of information.
We hope you're perhaps not questioning all you've ever learned about UX. It's, in reality, quite achievable to create a website or software with an event that users enjoy.
Therefore would you imagine UI is exactly about artistic design or maybe that UX is about research?
Suppose you're getting oriented towards the world of UX and UI design and, on occasion, even if you might be well into the profession. In that case, the fast-changing nature of the design means there is certainly an excessive quantity of functions, sub-roles, and information to consider. A great deal of which swirls around the net and gets picked up and distributed without us having the possibility to try it for ourselves. It is just, therefore, long, and it appears there's a great deal we now need to understand.
A UX designer is an analytical type that deals with individual research and information.
Secret: A UX designer is an empathetic person &, most importantly, a good listener, observer, and storyteller.
In terms of design reasoning, you might perhaps not constantly have the time and resources to conduct UX research and do usability assessment in good linear moves. More than learning processes, UX designers require becoming good at gathering qualitative data and interpreting it.
To get this done, we need to empathize with our users, build rapport using them and stepping inside of their globe, then leverage the research we do to spot habits and insights to help contour the narrative about them. This tale can get every person in your group a passing fancy web page regarding the users, which is crucial.
You aim to find out precisely what your users require and not what you want them to utilize. We repeat this by connecting with them and telling their tale.
Summary
Most designs aren't exactly what the truth is on Dribble. That is because many organizations have many sounds affecting design alternatives. You can find accessibility needs, business needs, and numerous technical factors that go into building a fruitful item that can't continually be covered up in a Dribble decent UI shot.
To be entirely truthful, nearly all of the designs on Dribble look great but do not or wouldn't work well in real life or resolve an actual problem.
A fantastic UI/UX design does the following things:
It limits your choices of UI design
It shows empathy towards the users
It converts better for the business
It produces better results all around
Conclusion
The UI/UX design plays a major role in a product's success. You need to identify your users and their requirements and then hire the best UI/UX design company to create attractive and easy products to use.
FAQS
What's good UX?
Please make certain that your UX design supplies stability using the options it presents to users, and make sure that the UX is well tested before launch.
What are important factors in selecting the best UX?
Be ready to purchase UX research to comprehend your users better, and you will need to make certain that the UX design is underpinned by an easy framework to back it. Finally, make certain that the content is representative associated with the website, and it is perhaps not premised on users selecting to skim read it.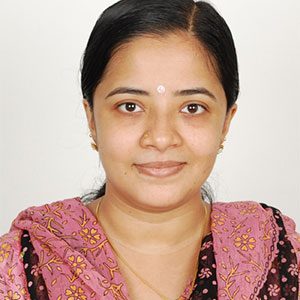 Dr.Supreena has published two international books in finance with the able guidance of her guide and department at Ethiraj College of Women, University of Madras during her PhD in Economics and Finance. She is the Recipient of Dr Vedagiri Shanmugasundaram (An Oxford Scholar) Award for Outstanding and Successful PhD Candidate from Ethiraj College for Women concerning research record and academic distinction. She is experienced in the domain of finance, digital marketing and information technology writing on Artificial Intelligence, IoT, PaaS and SaaS cloud computing etc. She is NIIT qualified in Advanced Network Computing, Google Certified in digital marketing. Her hobbies to maintain balance and reduce stress are gardening and cooking.