Many online businesses are trying to make sales and stand out. A website for your company is an essential part of your digital marketing strategy. It is fundamental to have a well-designed site that is visually appealing and easy to use. How high is the company's work quality? Are they able to provide the necessary experience? Do they have examples of the industry and aesthetics that you require? Check out their portfolio to guarantee you are happy and satisfied with the functionality. Are the contents engaging? Does it have no typos or grammatical mistakes? What are their top strengths and core competencies in B2B web design? Please do not believe any B2B website design agency claims they are the best.
While some businesses might attempt to build their website on their own, hiring a b2b website design agency to design your site can help you save time and money and avoid headaches. This article deals with tips for hiring a b2b agency for your business.
What tools and strategies will they use to help you succeed? How will they be helpful in achieving your goals? Understanding their strategic recommendations, motivations, and how they plan to incorporate B2B web design best practices is important. Consider the best in Development Agencies, Visual Content, Valuable Content, Deep Experience, Extensive Experience, Specialized Companies, B2B Companies, Development Processes, SEO Experts, B2B Website Design Processes, Design Processes, Design Websites, and Professional Web Design Companies. Are you interested in Responsive Design and Service Website Design?
What does a B2B website design agency do?
How to choose a B2B website design agency?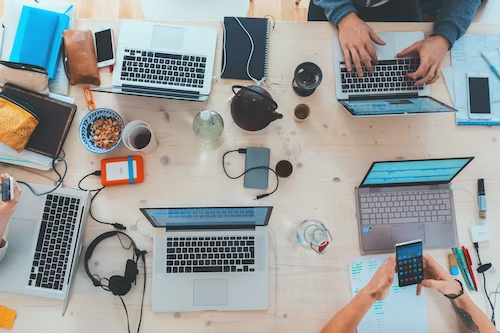 A B2B web agency allows you to access developers and strategists who will ensure your website looks professional and polished. They will build your site more efficiently with fewer technical difficulties. B2B web developers can convert leads into sales and optimize your site for search engine functionality. A B2B web agency can help you succeed online. Ensure a Positive User Experience, Additional Users, the best Online Search, and Search Engine Optimized website.
There are many B2B tech web design agencies, but not all are alike. Therefore, choosing one that matches your company; there are many things to consider when deciding whether a company is right for your business. Asia contributes to nearly 80 percent of the worldwide B2B e-commerce market.
What search engine optimization will they use?
Which platform will they choose – WordPress web design or another?
How will they convert website visitors to buyers and clients?
What web analytics tools will they use to assess the effectiveness of their efforts?
Are they "getting" you? Did you feel that they had done their research on your industry and business before they submitted your proposal? Are they familiar with your brand and distinctive voice? Is their approach consistent with your target audience? You must choose a B2B website design company to help you make the best impression.  The traditional B2B sales model has fallen from 61% to 29%. This opens the door for digital sales. Consider developing the best advertising Capabilities, Advertising Performance, Calls To Action, and Action Plans for your MidSized Business in the Time Frame.
What are their strengths and weaknesses? It's always a good idea for you to compare prices before purchasing. To compare pricing and service packages, reach out to at least three B2B website design agencies. Smart shoppers read reviews about companies from satisfied customers. Referring to past clients is a good way to learn about how the agency worked, solved problems, and if they kept their promises. This factor helps us choose the best mobile app platform and feature for our target audience.
How will you work together as the site develops and goes forward?
How will they collaborate and manage the project?
What will their communication style look like regarding project status and updates?
It is important to match their work style with yours. The agency will design your website and train your staff to update it. Therefore, creating a clear expectation about the maintenance support you will require is important.
It is not enough to stress the importance of a website that is easy to use and engaging. Your website's success will directly impact your business's growth and sustainability. We are a leading B2B web design agency. We work to make sure our web design and development services are aligned with your business goals. Our website designs and development services will also communicate your brand to consumers. Contact us today to learn how we can help you create a website that will be used as your best marketing tool. UX UI design offers a unique opportunity to make your b2b website stand out.
Leaders in business-to-business (B2B) understand the risks involved in starting a business. There are many challenges that organizations must overcome, including a lack of guaranteed returns on investments, bankruptcy, and unpredicted market preferences. Unfortunately, these obstacles are not always easy to overcome.
It would help if you learned to keep up with the fierce industrial competition. You must create a website for your business to increase brand awareness online. A b2b web design agency can help you develop strategies that convert market leads into closed sales.
You may wonder how a web agency can help you, whether you are building a website or designing your site. This blog will allow you to comprehend the importance of working with a top-quality B2B web developer. These are five tips to assist you in choosing the best b2b website design agency. You can increase trust and user engagement by enabling users to complete the shipping process once they have logged on to your site.
The Top 5 Business Benefits of Hiring a B2B Web Design Agency
Setting the First Impression
Increase Sales Revenue
Improving Search Engine Rankings
Building credibility
Increase Brand Consistency
1. Setting the First Impression
Clients' first impressions are crucial in keeping them interested in your services. Your audience will judge your products and services, but you want to make a positive impression. Flat website development can negatively affect your brand and may decrease your reputation.
Setting the right impression is key to providing high-quality customer service. You must provide a pleasant website experience to your visitors, as first impressions are critical in building trust with clients.
Although designing a website sounds fun, the science behind it is complex. Therefore, a professional web design agency is necessary to achieve the desired outcome for your B2B website design.
2. Increase Sales Revenue
After creating a visually appealing B2B website design, you will observe a rise in organic traffic. In addition, your visitors will be happy if they have an engaging experience on your website. This aspect will allow you to convert those visitors into new customers quickly.
Once they give enough information, it becomes easy to understand their needs and market personalization. Personalized marketing is a way to reach the market's desire for companies to treat customers as individuals. Personalization will result in increased brand loyalty and brand affinity.
3. Improving Search Engine Rankings
Your search engine ranking performance (SERP) will be negatively affected if you underestimate the importance of a B2-B website. Although you may not at once see the benefits of SEO (search engine optimization), the design of your website is critical in adapting to the industry.
B2B Web Design Agency
Your goal is to stay ahead of your competition. You must provide an easy user experience for potential clients to do this. To stay ahead of the competition, ensure that your website adheres to all search engine protocols. This article will include the steps needed to create and develop an ecommerce b2b mobile app.
4. Building Credibility
You must have a unique website to outdo your competitors and increase your market share. This strategy will ensure that your website attracts customers from all over the world. Your competitors have already invested in website design.
You need web strategists to help you stand out from the crowd. First, you must find ways to increase conversion rates to keep your audience's interest. If your B2B website is not easy to navigate for clients when they see your products, they will eventually leave.
You can drive clients to a specific call to action by using unique design trends and writing engaging copy. This strategy will assist you in standing out from your competitors. However, it requires a lot of experience, which is not something most website owners have. Consider the ultimate guide for Android developers if you want to develop an android b2b app.
Consider offering the best Product Demo, Cheapest, and Advertisement Options to create Sales Leads and a Digital Buyer.
5. Increase Brand Consistency
Entrepreneurs know that investing in their company's name, logo, and colors is essential to increasing their market share. This technique can help attract potential clients, but focusing too much on the brand outside will not keep the customers. As an entrepreneur, it is important to focus your efforts on the core elements of your brand, such as product development and brand consistency.
A professional web design agency is necessary to maintain brand consistency. These people will create the brand's outer appearance. They also know how to communicate your organizational goals.
Other factors to consider:
Your competitors will settle for ineffective colors and inconsistent logos. As a result, they reduce the company's credibility, leading to them moving to professional websites that encourage trust. Remember the following as dynamic when designing an ecommerce b2b mobile app as Design Company Experts, Access To Designers, Conversion Strategies, Conversion Rate Optimization, Buyer Persona, and B2B Buyer.
Please remember the following:
We ensure Excellent Customer Service, Business License, Business Stakeholders, Outstanding User Experience, Effective User Experience, and Client Satisfaction.
We guarantee you the best B2B Web Designer, Functional Testing, Fidelity, Prototype Testing, B2B Leads, and Agile Approach.
Consider our Data-Driven Approach and use of Action Buttons, Form videos, and Generation Forms.
Apps to ensure consistency on your website.
The Key Takeaway
It's not enough to have a well-respected web design. You need to plan well and use practical strategies to maximize conversion rates to increase your SERP. Consider the following: Design Development, Fresh Designer, Content Marketing Efforts, Rated Digital Marketing Agency, B2B Marketing Websites, Customer Expectations, Customer Journey, and Customer Support Features.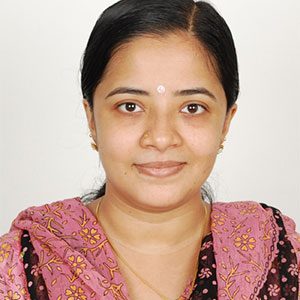 Dr.Supreena has published two international books in finance with the able guidance of her guide and department at Ethiraj College of Women, University of Madras during her PhD in Economics and Finance. She is the Recipient of Dr Vedagiri Shanmugasundaram (An Oxford Scholar) Award for Outstanding and Successful PhD Candidate from Ethiraj College for Women concerning research record and academic distinction. She is experienced in the domain of finance, digital marketing and information technology writing on Artificial Intelligence, IoT, PaaS and SaaS cloud computing etc. She is NIIT qualified in Advanced Network Computing, Google Certified in digital marketing. Her hobbies to maintain balance and reduce stress are gardening and cooking.