Companies benefit from cloud computing architecture due to lower-cost, speedier, more efficient, and more scalable I.T. resources within Clouds. Businesses benefit from lower prices, faster and more scalable I.T. resources in Cloud, and users enjoy more satisfaction.
A positive relationship exists between software users and developers in cloud-based SaaS services: developers can improve their software quicker by monitoring the usage and performance in real time. In addition, users receive the latest software updates immediately after release without paying extra or fiddling with unwieldy downloads. This article explains the importance of cloud computing and why it matters to the business.
Cloud computing is a less expensive, more flexible, flexible, and efficient method of managing the IT budget of a company. This aspect makes it an appealing proposition for CEOs. However, in a time when companies shun in-house IT equipment and instead opt to rent technology infrastructures, platforms, and software via the Cloud and other traditional IT service providers are in danger of being ruined.
What are Cloud computing and its role in the business world?
Cloud computing architecture offers IT infrastructure such as operating software, middleware, and applications hosted by the data center that are accessible to users via the Internet.
What is Cloud computing for businesses, and what are the major developments?
Cloud computing architecture is typically offered with three different service models:
Firstly, infrastructure as a Service (IaaS) is a method to rent out IT equipment, like servers, data center space, data center space, or networking equipment. This renting process is to IT systems administrators and network architects, thereby reducing the cost of purchasing the equipment and building a data center.
Platform as a Service (PaaS) is a method that provides IT platforms that allow app developers to build apps and run and manage them without the hassle of constructing or maintaining the infrastructure usually required for developing and launching apps.
Software as a Service (SaaS) A model to license and deliver centrally hosted software on the Internet annually to businesses and users.
Why does cloud computing architecture matter for business?
Cloud computing architecture can make it simpler and more affordable to deploy state-of-the-art IT architectures for any business, big or small. The most important benefits include:
Cost: Significant savings in price will likely be realized across an organization's budget for IT.
Cash flow: The bill is generally based on use, which means that IT expense is shifted from one-time, initial capital expenditures to monthly operating expenses giving cash flow advantages.
Flexibility: Businesses can rent IT equipment and software whenever they require it instead of purchasing software and hardware.
The ability to scale: computing capabilities such as storage processing power or network bandwidth can be quickly scaled up and climbed back down depending on the need and demand. Users will never run out of capacity.
Accessibility via mobile: IT resources are accessible by all authorized users on any authorized device at any authorized location with an Internet connection. Outsource our best cloud services.
The struggle for control over cables for internet connectivity undersea
The connectivity between users and SaaS providers creates an extremely superior business model to the conventional licensing and support for software on-premises model. This connectivity will revolutionize the software industry for enterprise applications. The Cloud lets the best of the best SaaS companies join not just users with developers but also with partners, employees, customers, devices, and partners in a live SaaS network. Gartner predicts that global public cloud services spending will reach $332.3 billion by 2021, up from $270 billion in 2020. The global cloud computing market in 2025 is anticipated to reach 168.6 billion U.S. dollars. 
Consider implementing the following in your project: Security Policies, Center Security Stack, Security Constructs, Security Posture, Virtual Data Center Security, Virtual Security Enclave, Technical Components, and Application Components.
Ensure the following are well researched before making the decision: Mission Owners, Mission Cyberspace Protection, Mission Owner Enclave, Mission Partners, Operations Of Mission Systems, and Central Server. 
What are the major issues of cloud computing architecture?
Lifecycle of Cloud
Many industries have moved past the initial adopter phase regarding cloud technology and Cloud life cycle and are in the mainstream acceptance phase. Cloud has gained acceptance even in traditional sectors like financial services. Understand what a cloud is and how it can help your business.
Evidence of our portfolio's success also in cloud computing.
Cybersecurity
The transition to Cloud computing exposes companies to a greater chance of being targeted by hackers. This factor is predicted to boost the demand for cybersecurity solutions. Three cybersecurity technologies: unification threat management, artificial intelligence, and Cloud security, are likely the most popular choices.
Moving toward the Cloud stack
It is simpler to secure customers at the bottom of the Cloud computing platform, in the IaaS layer, rather than at the top in the SaaS layer because the top IaaS players like Amazon, Microsoft, and Google have proprietary closed systems that aren't compatible with one another. This factor makes it challenging for customers to move to and from IaaS providers. Additionally, economies of scale and large capital expenditure requirements prevent entry into IaaS. IaaS market.
SaaS solutions are more interoperable in the middle of the stack, making it easier for customers to switch from one application to the next. In turn, most SaaS want to shift into the PaaS layer and then eventually the IaaS layer, hoping to secure customers for the long term.
Apple products function well because Apple manages hardware and software. Content Cloud services could be the best option if one provider is in charge of the three layers of cloud services: SaaS, PaaS, and IaaS. Experience Squazden our cloud-based platform.
Hybrid Cloud
Hybrid Cloud is increasingly the preferred deployment method for large companies. Hybrid Cloud is a broad term that refers to any combination of interconnected Clouds, whether private, public or community Clouds.
As Cloud computing technology improves and the amount of Cloud deployments grows, the inevitable result is more requirements for connecting two or more.
Consider the importance of the following: Commercial Clouds, Oracle Cloud, Professional Cloud Architect, Runtime Cloud, Access For Cloud Environments, Background In Cloud Computing, Cloud Academy, and Cloud Automation.
Implement the following in your plan: Cloud Computing Infrastructure, Cloud Computing Software, Cloud Credential Management Plan, Cloud Credential Manager, Cloud Deployment Architectures, Cloud Native, Commercial Cloud Providers, Hybrid Cloud Architecture, and Understanding Of Cloud Computing.
Clouds in an organization.

Freepik
Vertical clouds (industry Clouds)
Vertical Clouds connect various stakeholders in the industry: suppliers, customers, or employees within a particular sector or community. There are two types of vertical clouds:
Vertical SaaS providers connect their employees and partners with devices, customers, and employees in a shared, real-time environment. When a vertical SaaS provider is in the top place, it benefits from positive network effects. Therefore, it is more likely to experience sustainable growth while expanding its market share.
Clouds for the industry community use when stakeholders collaborate to develop a Cloud Platform or Service. Avail of our best cloud infrastructure services.
Network effects
The transformation of enterprise applications into interactive business networks is possibly the most fundamental feature of Cloud computing's paradigm change.
Serverless architectures
Virtualization software splits one physical server into several separate virtual servers.
This aspect lowers the cost of a data center that is on-premise.
Server virtualization has been an important factor in the development of Cloud computing thus far. Many IaaS services are paid on a Virtual Machine basis.
This aspect can be seen as a depiction of the past. Instead of developers spending hours and effort managing and running servers, serverless architectures allow developers to outsource the hardware and concentrate on writing code that adds value.
Serverless computing helps and facilitates the development of microservices.
While serverless computing might need to work through certain cultural and perception biases, significant traction is anticipated, becoming the preferred method for developing applications. Find out the 10 Benefits of Cloud Infrastructure Management Services for Your Business. Be familiar with the following before deciding: Application Delivery, Actual Costs, Next-Generation Firewall, Application Firewall Functionality, Customer Portal, Active Customers, Biggest Customers, (Non-Secure Internet Protocol Router Network, Privileged User Access and Major In Cybersecurity Technology.
Consider the important factors such as Frontend Architecture. Bridge Between Frontend, Edge Environments, Extreme Edge, Secure Operations, and Autonomous Operations.
Other important factors to consider.
Never neglect the following: Reference Architecture, snf Additional Reference Material about the next such as Application Development Environment, I.E., Front-End, Release Management Process, Accreditation Process, and Backup Machines.
Consider a Guidance To Industry Partners as well as Architectural Guidance.
Have you considered implementing the following: Access To Cloud, Adoption Of Cloud Computing, Advanced Cloud Solutions, Advantage Of Cloud, and Alibaba Cloud?
Consider the following background: Multi-Cloud Environment, Multi-Cloud Landscape, Multi-Cloud Strategies, Multi-Cloud Enterprise, Relationship To Business Process, and Privilege Access.
Many software companies must change from a licensing-based model that allows them to sell costly licenses for one-off software to the Cloud subscription structure, in which they are charged a lower monthly cost. The next stage in the Cloud could see the rise of various Cloud native' businesses. These companies could develop their software on the Cloud specifically for Cloud delivery. They could include new Cloud technologies like servers and containers. Additionally, they will not be burdened with converting current License and Support customer bases to cloud-adapted applications. 
What is the background of Cloud computing?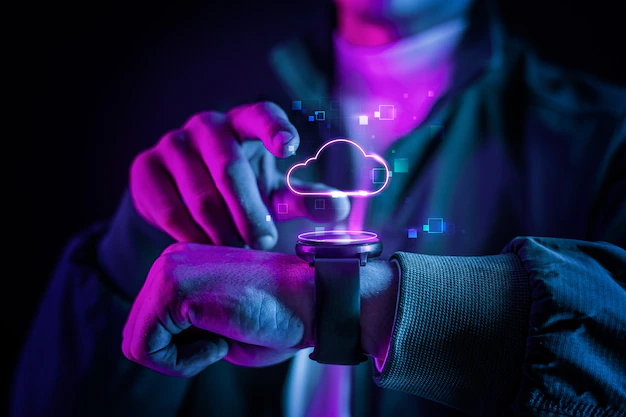 Freepik
The background of Cloud computing up to now.
1999: Salesforce.com launches CRM as an online service
2002: Amazon launches AWS for developers
AWS announces its pay-per-use Cloud using the S3 (storage) and the EC2 (computer) services
Google introduces App Engine providing developers with a scalable application platform
2010: Microsoft launches Azure IaaS (Beta version)
Apple introduces iCloud, and Microsoft purchases Skype
2015: The global cloud industry surpasses $100 billion in revenues
2016, AWS surpasses the $12 billion mark in PaaS/IaaS revenue and has now launched more than 70 different Cloud services
Microsoft exceeds the $10 billion mark of SaaS revenue. Salesforce is the 2nd largest SaaS player, with $8.5bn revenue
2018 is a record-breaking one: Global Cloud I.T. infrastructure expenditure is more than the traditional I.T.
2019: SaaS market exceeds $110bn revenues
2020: Total Cloud services revenues exceed $250bn
Learn The Most Significant Cloud Computing Trends In 2022.
Sharing technology, agility, interoperability, customization, collaboration, and community support at Squash Apps are highly relevant concepts for Cloud computing and open-source software.
Conclusion-Go Open source
Businesses switching to Cloud have forced large software ecosystems to integrate an increasing amount of open source software within their Cloud services. However, they're not as applicable to proprietary software installed on-premises. The ever-growing interconnectedness of all things within the Cloud and the open standards, interoperability, and distributed applications, could enable cloud hybrids to be commonplace.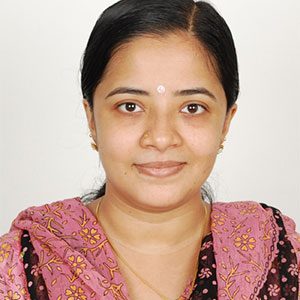 Dr.Supreena has published two international books in finance with the able guidance of her guide and department at Ethiraj College of Women, University of Madras during her PhD in Economics and Finance. She is the Recipient of Dr Vedagiri Shanmugasundaram (An Oxford Scholar) Award for Outstanding and Successful PhD Candidate from Ethiraj College for Women concerning research record and academic distinction. She is experienced in the domain of finance, digital marketing and information technology writing on Artificial Intelligence, IoT, PaaS and SaaS cloud computing etc. She is NIIT qualified in Advanced Network Computing, Google Certified in digital marketing. Her hobbies to maintain balance and reduce stress are gardening and cooking.