Introduction:
The advantages of developing a mobile application for a company are numerous. Customer loyalty is the main advantage. An app helps to engage with customers and communicate with them immediately. Compared to other traditional and digital types of marketing, in-app adverts, promotions, and sales can have a stronger influence on customers.
Numerous underutilized yet fantastic apps are just waiting to be found and downloaded into our mobile devices. However, the coolest apps typically focus on having fun, entertaining, or useful. After some looking, we discovered several apps that share some or all of those similar characteristics.
Let's explore the expert tips on how to create cool apps for your business.
Cool Apps:
When users have smartphones at their fingertips, making life considerably easier is feasible and likely. Apps are entertaining, yet they're also very useful for automating most of life's tedious tasks these days. Use these handy apps to get the tedious tasks out of the way, such as to-do lists, food planning, payment processing, and reclaiming time.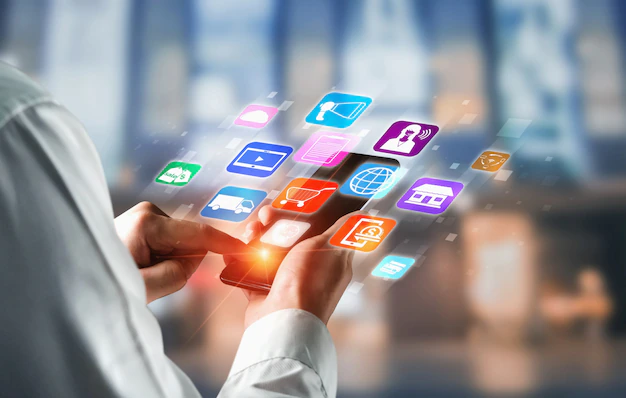 UNBLND:
UNBLND is a global social networking platform that connects strangers and turns them into friends. Users can connect with people who share their interests and hobbies. We get to know actual individuals, learn about their backgrounds, and collaborate on a strategy! On the UNBLND app, fancy images, likes, and popularity are meaningless. Only the authentic self matters. Second, users are unable to do independent searches for individuals or groups. Automatically, the sophisticated algorithm will suggest interest groups suit. UNBIND takes the most tailored and careful approach imaginable.
Yelp:
With a large user base, Yelp is one of the most well-known and cool apps for discovering restaurants that should be on your phone. With Yelp, you can instantly uncover all of your region's newest, trendiest, and highest-rated restaurants. You may also read restaurant reviews and recommendations from other Yelp users to assist you in deciding where to eat. You can also make a last-minute reservation, schedule a table, order pickup, or have food delivered. Their services, however, are not confined to restaurants. Yelp is particularly handy when traveling because there are so many hotels, sights, and restaurants to choose from and little way to know what to pick.
IFTTT:
IFTTT is a clever app that helps users increase their productivity in various ways. If This Then is an abbreviation that aims to break up tedious routines. For example, publish a photo on Instagram. It will immediately share it on Twitter, back up your new iOS photographs to Google Drive, sync your recent Instagrams to a Pinterest board, and so on. This way, we won't have to spend as much time repeating a monotonous routine.
Grammarly:
Grammarly is a popular and extensively used software for checking grammar, spelling, and plagiarism. It also includes a mobile app that corrects your spelling and grammar errors as users type. Sending emails, writing social media posts, and editing documents are just a few things you can accomplish with this keyboard. It also has several aesthetic options, such as switching between light and dark themes and keyboard height, and editing functions, such as auto-correction and capitalization settings.
Mint:
Mint is a fantastic budgeting program that combines all your financial accounts in one digital place, providing active users with a comprehensive picture of the economic situation. With this app, it's like having an accountant on the phone. Users can also set and track financial goals and keep track of their spending and savings. It works by tying multiple accounts together; you have to enter the bank account information, and the apps will take care of the rest.
Morning Routine (Android):
Morning Routine is an alarm clock for folks who have problems getting out of bed and need a little additional motivation – however harsh that encouragement may be. The app contains a feature that requires the user to get out of bed and scan the barcodes of household goods to turn off the alarm. You'll be grumpy and may not have a stubbed toe, but at least you'll be awake!
Dyce (iOS & android):
It's exhausting to hang out with indecisive pals, and it's made worse when you're hungry or thirsty and no one can pick where to eat or get a drink. So Dyce utilizes GPS to locate the six nearest you, then uses a dice roll to choose where you'll all travel.
9GAG (Android):
You must be familiar with 9GAG; if not, you miss out on your daily dose of memes, GIFs, funny content, and videos. In addition to the hilarious content, the community makes 9GAG even more enjoyable.
DadJokes:
Dad Jokes is one of my favorite fun and entertaining Android apps. If you're unfamiliar with the term "dad jokes," they're simply cheese and cheesy jokes and puns that dads enjoy telling. I use this app whenever I need a belly laugh. You will like using this app if you adore cheesy jokes. Aside from the funny content jokes, I like the app's minimalist look. You can adjust the mark by swiping right and left and disclose the punch line by swiping up.
Billr (iOS):
Another issue that arises while dining with friends is deciding how to share the bill. Someone who orders users should not expect a side salad to pay the same as someone who orders a buffet of appetizers and an entrée. Bill can assist you split the bill for a group of up to 16 individuals, including tips, which you should do if your waitress is dealing with your 16-person party.
PhotoMath (iOS & android):
PhotoMath can assist you in solving number-based equations (as opposed to written word problems) and explains how to solve them by demonstrating all processes. The one catch is that the camera's scan doesn't detect handwritten equations, and the app can't solve more complicated equations – sorry, calculus students.
Robinhood (iOS & Android):
Robinhood is a stock trading software that allows you to trade in real-time without paying the standard $10 commission fee. Thanks to the app's streamlined design, your portfolio is also all in one place. You can set up notifications for events like profits, dividends, and regular splits. For the skeptics, sure, SIPC protects up to $500,000.
Try-It-On (iOs & Android):
Try It On allows you to see how a certain lipstick would look on your face. Upload a photo, scan the product's barcode, and determine whether the lipstick matches your skin tone.
ScanLife (iOS & android):
ScanLife lets you scan a product's barcode and compare which merchants provide the lowest price.
Zombies, Run! (iOs & Android):
Zombies, Run! turns the fitness app into a survival game for the runner who needs a change of pace. Your lungs will be well-conditioned to flee for your life if a true zombie apocalypse occurs.
Learn to Code in Spare Time: Programming Hub
Programming Hub is an excellent tool for folks who wish to learn a programming language at their leisure, with lessons broken down into easy-to-understand steps and regular supportive feedback. HTML, Python, Java, and C programming are just a few more than 20 programming languages available.
Explore in the Night Sky: Stellarium Mobile Sky Map
With a swipe and a tap, the Stellarium Mobile Sky Map app helps to explore the night sky and learn about constellations, stars, and planets. A GPS function lets you navigate the night sky by simply waving the phone in different directions.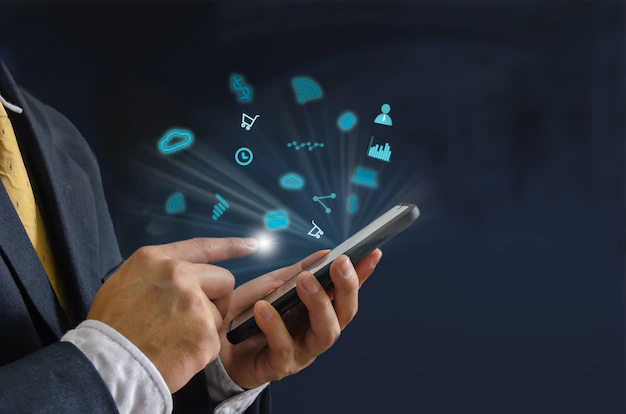 Freepik
Spice up Social Media Posts: Adobe Creative Cloud Express
Adobe Creative Cloud Express (previously Spark Post) is a graphic design app with a slew of ready-to-use, editable design templates. Image filters, recoloring with different color palettes, resizing, and layout options are just a few of the customization possibilities available in the program. CCE also provides access to a large library of free stock pictures used within the program.
Help out With Cancer Research While Sleep: DreamLab
DreamLab contributes to an extremely important cause: searching for a cancer cure.
DreamLab helps cancer research by allowing your phone to participate in the study. As a result, the study is sped up by using your phone's processing power to execute calculations for a cancer research project, bringing the world closer to a cure and better cancer treatments. It all happens while your phone is charging. 
Read Your Favorite Comic Books: Comics
Users can buy, read, and keep any favorite comic books and graphic novels on their mobile devices with the Comics app by comiXology.
Comic books, graphic novels, and manga from Marvel Comics, DC Comics, IDW, Image Comics, and Dark Horse are among the publications available in the Comics app. In addition, the Comics app allows you to store the purchased comics on an SD card and view them offline.
Avoid Tourist Traps When Travel: Spotted by Locals
The app Spotted By Locals does what it says on the tin. It's a travel app that suggests locations to visit within an intended destination based on recommendations from individuals who live there.
Instead of visiting the most popular tourist attractions, one can live like a native in the neighborhood. The app's travel guides are available offline, and users can always access the most up-to-date information.
Create Fun Short Animations Right: PicsArt Animator
PicsArt Animator is a fun and creative smartphone software that allows users to create short, shareable films, animations, and GIFs. It includes frame-by-frame animations and editing, drawing and sketching tools, and the ability to record voiceovers, among other premium features.
DIY Your Very Own Podcast: Anchor
Using the Anchor app, anyone can use any mobile device to record, edit, and publish a podcast. One may also view the show's stats, which will keep track of how many people listen to various podcast bits.
Anchor is a free app that works on both Android and iOS devices.
Best iPhone apps:
Facebook Messenger:
Whatever your feelings about the social media platform, its messaging app is unrivaled. We don't need a phone number to use Facebook Messenger; you may use it on any device without your phone, like WhatsApp. Furthermore, unlike iMessage, it operates on all platforms. Audio calling and video chatting with stickers, AR masks, and mobile payments are just a few of the fascinating premium features. You may also play games with your contacts through it. Oh, and it's all for free.
Gmail:
Google's email app is a fantastic way to communicate. It, like Microsoft Outlook, allows you to read mail from Hotmail, Yahoo, and other IMAP accounts. Gmail doesn't integrate your calendar as Outlook for iPhone does, but it makes managing your full email database easier than the preloaded Apple Mail program. It's slick and quick, allowing you to undo sending for five seconds.
Kik:
Many messaging applications require you to share your phone number with those you communicate with, while Kik asks for your username. Kik beat Skype and Facebook Messenger to the world of artificial conversationalists with a bot marketplace featuring over 6,000 bots. The attractiveness of this youth-oriented software is enhanced by group chat, photo and video sharing, and games.
Microsoft Outlook:
Microsoft Outlook's lightweight and adaptable mobile email client support nearly all of your email accounts have an integrated calendar and a Focused inbox that only shows important messages. The software is frequently updated and contains an Apple Watch companion app supporting 3D Touch. In addition, the Outlook iPhone app, unlike the rest of Office Mobile, is completely free.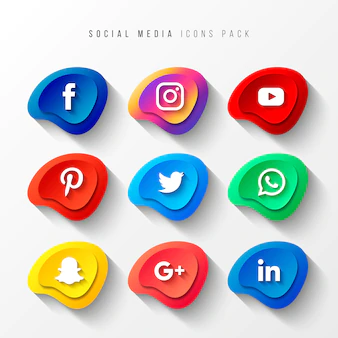 Freepik
Skype:
Skype is one of the top free iPhone communication apps. You can make video calls with the app, and it also supports rich texting with animated emojis. A decent bot selection provides both useful information and fun. Like other Skype versions, this iPhone software allows you to call or chat with other Skype users for free or purchase credit to call any different phone number, landline, or mobile. You may also get a phone number that allows others to reach your Skype account from any phone.
Spark Mail:
Spark has a sleek layout that organizes your email into logical categories like Personal, Newsletters, and Notifications; however, you can switch to a full inbox view. It manages many accounts, but unlike Outlook, it does not group them into categories. The app is customizable, with swipe actions that the app may change. It also allows you to pin critical information and snooze emails to be dealt with later.
 The ASL app:
The ASL Software is a free iPhone app created exclusively for learning American Sign Language, and it's a great start. It uses video to teach you the alphabet, various useful words and phrases, and the necessary movements. The free edition covers the essentials, while 99-cent packs of advanced content are available as in-app purchases. For $9.99, you receive access to all of the app's accessibility features.
Swift Key:
iPhone users have installed custom keyboards since iOS 8, and SwiftKey is the best. Once we have it, you can drag your finger across the keyboard to text instead of touching each key individually. The app improves by leveraging Artificial Intelligence to learn your writing habits and language. It also allows you to save up to 30 text snippets to its clipboard for later use, search for GIFs and emojis, and add photographs from your phone's camera to the document you're typing. If you get tired of how it looks, there are dozens of themes to choose from, and we can even make our own using your photo.
It has a simple interface, easy uploading, and swift syncing across all accounts. Monthly Fee: $9.99 Dropbox Evaluation This free iPhone app, formerly EasilyDo. It functions as a personal assistant and automation tool, handling tasks such as updating your address book with new contacts, tracking packages and monitoring some of your social networks for important news.
It's easy to rely on LinkedIn more than your address book for finding otherwise long-lost colleagues and business partners.
MyFitnessPal:
MyFitnessPal, a free health app for the iPhone, is one of the greatest all-in-one calorie counters and exercise trackers. The app's basic design and layout make it a quick task rather than a tiresome project, which is critical when aiming to achieve a long-term fitness or weight goal. The app's main selling point is its comprehensive food and nutrition database, which outperforms every competition we've seen. Unfortunately, a $9.99 monthly in-app subscription for ad-free access and other advanced features is a bit pricey.
HeadSpace:
Other than huffing and puffing on the jogging track, there are other aspects to fitness. Reducing stress is high on the list, and meditation can help. Headspace has hundreds of meditations to help you relax and become more aware. More course memberships start at $12.99 via the app—still a lot less than a shrink!
Conclusion:
While creating a corporate mobile app is simple, securing its success and ensuring it adds value to a company can be difficult. However, one can connect the guaranteed access of any mobile business app enterprise if following the advice mentioned above. 
FAQs:
What makes an app successful?
An app's ability to perform one task well makes it successful. Finding the essence of why you built the app in the first place is the greatest method to focus on one feature. The driving feature of your app will be the same reason.
What is a good app design?
The quality of the user experience distinguishes a good app design from a bad one. Your plan should include quick loading speeds, ease of use, and overall consumer pleasure during an engagement. Great app design is well-organized, easy to use, and appealing to the eye.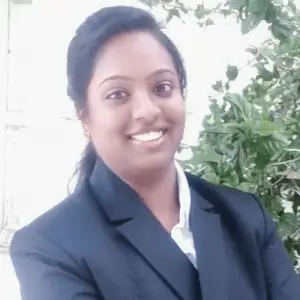 Priyadharshini K.R is a professional blogger with over 3 years of experience who works at Squash Apps. She is dedicated to providing high-quality content to help clients get more visibility on the search engine result pages. She works hard to boost her clients' online presence through various content writing services. Hailing from Erode, she is passionate about helping people understand content marketing through easily digestible materials.