UX designers are experts in User Experience, and they can help improve your website in several ways. From enhancing the design to making sure your content is easy to read and navigate, a UX designer can help increase your website's conversions. So, if you're looking to take your website to the next level, choose the best software development company which provides a wide range of design services.
As a business owner, you know that your website is one of your most important marketing tools. But in case your website isn't performing as well as you'd like? One way to improve your website's performance is to hire a UX designer. You won't be disappointed with the results.
How does UX Design Help Your Business?
UX Design can help you create a website that better fits your business objectives and goals. By enhancing the user experience, UX design increases traffic on-site, which helps generate more conversation rates for potential customers or clients to be interested in what they see there, thus creating an improved social media marketing strategy.
UX Designers are the key to unlocking your website's potential. We have a team of User Experience designers who can help you design for different platforms, customize applications, and develop websites that get high rankings on SERPs, so users feel comfortable browsing through them.
Role of UX Designers in Improving Website's Conversion:
The following are some creative ways to improve your website's conversion rate with the help of professional designers.
Designing a Clear Call To Action Button:
The call to action prompts visitors on your website and encourages them towards conversion. A common type of CTA includes Start a trial, sign up for updates or download an app- all depending upon the content that you're promoting.
Your website will have better conversion rates with a clear Call to Action button. This makes for happier customer experience and increased revenue because more people buy what you're offering.
Furthermore, you must keep your call-to-action (CTA) above the fold so users can easily see what they need and want. Here are a few things to remember:
The color of your call-to-action can make or break the effectiveness of any marketing campaign. The color contrast with a web page's design will be more noticeable and draw attention quickly, so take care when choosing what typeface to go for.
The text has to be action-oriented. The CTA must be clear and straightforward to help users take their desired actions more quickly.
Your call-to-action text should be short, sweet, and simple. No more than five words long.
Additionally, a call to action will provide the user with an amazing experience and ensure they come back for more.
Catch Your 404 Errors:
When users are searching, they expect that a specific page will appear. If an error occurs in most cases which leads them to a 404 not found error message, then it's likely other sites could be faster according to their needs because of how quickly things happen online these days.
Freepik
The error 404 can be frustrating, but it doesn't have to keep you from getting what matters done. There are ways of handling these errors that will help ensure your users stay on the page and see all their important information.
When getting an error on your website, the first thing you should do is find out what's causing it and fix that problem as soon as possible.
Personalizing error messages is a great way to make your site more friendly and appealing. Error pages are usually not very attractive, but by customizing the message, you can provide helpful information that will lead users into finding what they were looking for on-site in no time.
Ensure that the error text is clear, concise, and professional.
The best way to deal with error messages is by fixing them and designing better UX.
Relevancy & Authenticity of Images:
The right image can make any page look more attractive and appealing. The kind of images you use on your web page impacts its overall design and how people will perceive what's being presented to them within the content itself.
Stock photos might look like they are straight out of an issue or magazine, but in reality, it's just a picture with no creativity behind them. Stock images will only do more harm than good because users can tell nothing unique about the photo and thus lose interest much faster.
The use of original photos is beneficial as they provide a more realistic approach to the user and allow them to connect with it. Wherein stock images may be too common, reused without any change in quality or imagination, making people lose interest quickly.
Using stock photos will convey that you haven't invested much time into designing your website. It also won't look unique because they might have seen it somewhere else before.
Authentic images are the key to a successful marketing campaign. They will make your brand stand out in people's minds and keep them coming back for more.
Faster Page Loading:
When your users are constantly met with slow-loading pages, they'll quickly find another site that is quicker to load.
The user's patience is running thin, and they will leave your site if it takes more than 2 seconds to load. So you need a fast website, or else people won't want to visit anymore.
If your website's landing page takes too long to load, you may lose some of the users who visit it and move on. Unfortunately, this will also mean they won't spend time looking through other parts or pages within this site, resulting in lost business.
Optimizing your website for mobile users is just as important to gain a speedy user experience. The Page Speed Insights by Google tool can help you check how fast your website loads on different platforms. It only takes a few minutes to optimize the page and see an improvement in loading time, which will benefit all users.
Evaluating The Perfect UX Designer For Your Website:
We all have our ways of interviewing potential UX designers, but most people go with their feelings. This can be expensive and harmful to your project if you don't take the time to evaluate them- so here's how! First off: know that everyone has biases or instincts, which may not always work in their favor when hiring someone new for this position. That being said, Evaluating A Good Fit For The Job.
The first step to hiring a potential candidate is understanding what makes them tick. You can do this by following four simple steps:
What you Expect: When deciding which graphic designer to choose, make sure they have the skills needed for your project. outline what you want in terms of design requirements and proceed accordingly by selecting an appropriate UX Designer.
Evaluate Skills: The portfolio should demonstrate the candidate's skills & ability to produce high-quality work by showing examples of previous projects.
Explore Soft Skills: It is important to explore soft skills when looking for a UX designer, as they will be essential in helping you build an effective design team.
Test the Ability: Test the design ability of UX designers. Find out if they can come up with solutions that can meet your expectations.
You want to hire more than just their design skills, so make sure they have the right qualities and experience. Additionally, ensure that your criteria include various essential tasks necessary on any project; this will help adjust them into a great fit with ease.
Freepik
Design Skills of UX Designers:
When you are looking for a high-quality User Experience designer to help with your project. You want something that will be efficient and deliver on time, right? The best way to know about the candidate's design style and aesthetic preferences is by reviewing their portfolio. Then, ask questions during interviews, or give potential app designers blind exercises that they must complete without any guidance.
Experience: When hiring a UX designer position, take into consideration their experience and expertise necessary to complete a broad range of projects.
Idea Generation & Innovation: Do they have the ability to quickly generate creative and innovative ideas?
Problem Solving: Do they have the ability to identify, question, and prioritize the problems they encounter?
User-driven Process: Delivering the right experience requires a user-centered approach. Do they base their design decisions on real insights from your users?
Visual Appeal: Is the visual design apt and appealing for the audience?
Personality Skills:
You can find out if the designer is someone you want to work with by interviewing them, sending cover letters or back-and-forth emails, and getting to know them personally. Pay attention to the following:
Communication Skills: It is necessary to have a good listening ability and excellent communication skills.
Cultural Contribution: Cultural contributions are very important in maintaining company values.
Leadership: Taking ownership of the decisions and the results.
UX designers who have these skills will be highly valued to create an engaging design.
When hiring for a UX designer position, you can watch out for some things. Make sure that you don't make the following mistakes and hire someone who will not only meet your needs but exceed them.
Watch out for:
Prioritize Specific Skills:
The design world is changing at an incredible pace, with new technologies coming out every day. This means that if you hire someone who only has one skill level as your UX designer, they may not keep up with all the changes in their field or even do anything well.
Various sets of skills go into being a successful and talented designer. However, one crucial aspect of the job isn't so much about what you know but how well your judgment can withstand pressure and think creatively when necessary.
Do they have a solid process for tackling complex problems and translating detailed business requirements into great UX design?
Hiring a skilled designer is more than just checking off some boxes on your list. You need to assess the candidate's critical thinking, intuition, and problem-solving skills to fit into both company culture and produce good design outcomes that will meet business needs long term.
Merging Multiple Roles:
Merging several job roles into one can be tempting, but it's important to consider the impact on your company and product. For example, hiring a "technical rockstar" skilled in all aspects of product development might seem like an ideal hire at first until you realize that they can only do one thing well with no room for improvement or growth.
Most of the time, you'll end up with an amateur when trying to hire UX design. It would help if you had someone passionate about your business goals and who understands what makes it tick, which means they should be well-versed in how user experience functions and its importance within today's modern market design trends.
Hiring the wrong candidate can cost you time and money, so hiring a UI designer with experience in your industry is important. A novice could take months or even years before producing something worth using.
Freepik
Overestimating the Portfolio:
When deciding on a User Interface designer to work with, you must know what makes for quality. Unfortunately, a common mistake companies make when assessing designers' portfolios is judging them based only on how many case studies and samples they include in their work–especially if this number seems high at first glance.
Hiring a UX designer is a costly affair because you do not know their skills and experience. In addition, the quality of samples has nothing to do with how they design your product. A Glassdoor survey found that the average salary for a UX designer is $81,906.
Experience is always a key determining factor when hiring, but don't let your standards fall because of experience. You might be missing out on qualified and deserving candidates that have more talent in them.
Expecting Immediate Results:
UX designers are not miracle workers. They can't magically create a finished product in one day, and you shouldn't expect it to happen that quickly, even with 10 years of experience.
The user experience is one of the most important aspects to consider when designing a digital product. The whole point in having such an amazing UX design, aside from just making users happy and increasing conversions. Otherwise, the output will be compromised if you don't give them enough time- which means allowing your team member's work on their job appropriately so they may do well with it.
Communication is key to avoiding any unpleasant surprises, so be sure that you communicate clearly with the designer about your expectations.
Not Analyzing The Competitive UX Market:
When the design is a competitive advantage, it's important to stay ahead of your competition. With the UX market becoming increasingly fierce and treading new ground each day against other companies who are also trying their best in this landscape-you have no choice but to be on top or risk getting left behind.
There are many companies in the market for UX designers. This means that it's important to learn how to retain top talent best before you hire them, and there are some effective ways to do so.
UX designers are in a unique position to impact people's lives by using the power of design tools. So let them work on a design process that excites and helps your team achieve its goals and ambitions through professional development opportunities or an inspiring benefits package. They provide space for creativity with a breathtaking working environment.
The UX designer you hire will be the key to your company's success. Don't just focus on what they can do for business. Also, consider how well their work integrates with other employees and increases morale within an organization—keeping them happy is important in retaining talent.
You should now be able to fix an interview with your shortlisted candidates confidently.
Conclusion:
A UX designer can help you analyze your website's user experience and find ways to improve your website's conversions. If you're interested in hiring a UX designer,make sure that you keep in mind all the pointers that are mentioned above. The company should be able to provide a great team of dedicated website Designers who can turn your website from an unloved chore into something beautiful. So that it's easy for visitors, giving them what they want and need at first glance, so you don't miss any potential customers.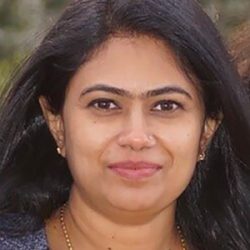 A fun-loving, creative, and passionate writer. Experienced as a curriculum writer for kids at CompuSkool (Information Technology) written interactive learning materials that engaged young minds between 3 to 17 year olds across different technology areas. After a break from writing, now pursuing passion through blogging. Now a technical writer at Squash Apps. Waiting for the future to reveal itself as days unfold.