Successful cases that have been successful examples of SaaS include Netflix, Spotify, Grammarly, and many others. However, to create successful SaaS applications, you need to know why people will be paying for your subscription and what features they would like from a SaaS service.
SaaS or Software-As-A-Service is the trend right now. The main reason for this model's popularity is that it lets customers enjoy the benefits of a fully-featured software program without paying an initial cost.
If you're looking to understand the essential factors that make a great SaaS app and the best way to launch a successful app, you're in the right spot.
What is SaaS?
Software as a Service (SaaS) is a licensing and delivery method through which a company delivers software to customers hosted centrally on a third party's server.
It's a cloud-based application that can be used on any device anytime to make the program available online.
SaaS in contrast to on-site IaaS and PaaS
It is believed that the SaaS market has increased in popularity due to the convenience it provides to its users. As a result, in 2022, the SaaS industry is expected to have around $220 billion.
The Reasons You Should Create A SaaS Product
Customers do not need to develop software or incorporate services on their own to use SaaS. Instead, users can purchase software licenses for a specific amount of time. Decide on the best SaaS product for you.
Concerning investment and risk reduction 
This aspect helps make this SaaS service more feasible.
Other advantages of making use of the SaaS service over creating a product are the following:
Easy to deploy
There won't be any waiting for weeks or even months to complete development and deployment, which isn't the case with conventional software.
To use SaaS applications, you'll require a web-based browser and an internet connection that is reliable or download the application onto your mobile or PC device. This aspect means that it can be downloaded quickly and quickly.
Scalability
Customers can choose to subscribe to SaaS solutions, improving their flexibility and capacity. In addition, customers can alter their subscriptions at any time they wish.
If the number of employees within the company increases, for instance, the company's owner can extend the subscription plan for greater access to services.
Continuous Updates
There is no need to employ an engineering team to keep your application current. Instead, the software and updates for hosted apps are managed through a SaaS services provider.
Since the price of updating software is not paid by one person or business, the cost remains less expensive than standard software. Users can easily purchase the upgrade bundle or buy specific updates they need.
Instant Access
Cloud is where SaaS applications are installed and set up. Then, users can quickly access SaaS software built on cloud-based services. To access SaaS services, all required is the user's name and email address.
Users need to choose the type of service they'd like, and the application can be used within hours or even seconds. As a result, the time to set up and install is reduced, as are problems with deployment.
Lower Development & Hosting Costs
Establishing or purchasing a server to host your service on platforms like Google Cloud Platform (GCP) is possible. This aspect means hosting costs are lower, and more people can start new SaaS companies.
The product may be released for sale as a Minimum Viable Product (MVP). This aspect helps make the most important functions of your software accessible for sale to potential customers. In addition, you can test your product on the market with this simple method.
6 Characteristics of A Highly Successful SaaS Product
Precise & Relevant Value Proposition
The beginning of your app should be similar to every other app. Still, especially B2B SaaS applications must be a solution that has a clearly defined purpose or value-added model.
 Therefore, the solution should address the issue connected to your clients' infrastructure and their immediate return on investment.
Should Be Easily Accessible and It is also portable
The main purpose of SaaS is to access everything you require from any Internet-connected place. Therefore, accessibility and portability are essential.
The phrase "availability" refers to maximizing the uptime of your system and its reliability. It's achievable with a proactive engineering team that performs rigorous deployment and performance testing to spot flaws before the users notice them.
You can also accomplish this through automatic redundancy of systems to ensure that systems remain in operation even if they system is damaged.
In addition, portability implies the ability to work with mobile devices and any other device or system important to your users.
In the present world of epidemics, for instance, 65 percent of businesses located in the United States enable employees to connect employees personal computers to the company's network.
 The distinction between personal as well as professional life is now blurred, and the term "BYOD" (bring the device you own device, the less well-known sibling that is "BYOB") is now all-encompassing. This aspect means that your SaaS software has to keep up with the current trends.
It is essential to have good security 
In the case of preserving the company's important business, information security is vital. A breach of data on your part will always result in an incident on their side, resulting in many lawsuits across the globe.
To stay clear of all this paperwork, it's essential to ensure security, including compliance with privacy laws in all you write.
In addition, there are various restrictions applicable to any activity you take part in. These rules could be industry-specific, state-specific, or even specific to a particular country.
In the end, the most effective methods to ensure SaaS security, like secure product engineering and delivery, GRC inspections & audits, and regular security audits, are crucial.
It is essential to have multithreading
Multithreading is a method of execution that "allows for multiple threads to be created within a program which runs in parallel, yet independently exchanging process resources"–should be enabled by your successful SaaS software.
 Multithreading lets thousands of users work in the same program simultaneously. Therefore, it is vital for B2B products.
A Great Development Team
A good development team must demonstrate three things: it must be well-trained by those in it for the long run and transparent and open.
Therefore, you should choose a developer who maximizes resources rather than focuses on cutting costs, especially in the initial phases.
You're trying to put your money into a high-quality, lasting, durable, and scalable MVP (Minimum Viable Product) that can gain momentum, aid in funding, and help guide the development of future products.
Selecting a developer who emphasizes cost reduction, such as the one that offers the lowest cost – could mean that you end up with a person who's not trained or one who can create a quick fix instead of a high-quality, durable, long-lasting, and flexible solution.
The long-term perspective is important. They must be transparent, share your vision, and contribute to the long-term success of your app. You can outsource your services for the best SaaS product.
A Customer Success Program for Customer Success
KPIs can be measured through the aid of a client success program. In the end, you'll be able to track your features' usage and assist users in getting the most value out of your application. Compare SaaS with Enterprise Software Development.
What exactly does an organized Customer Success program look like?
Assistance with project management to deploy your clients through the process of onboarding, implementation, or migration.
In the end, they will employ precise metrics to gauge the progress of their app and its use. A solid customer service strategy will increase customer loyalty, decrease the likelihood of losing customers, and may help to boost organic growth. Compare SaaS with Enterprise Software Development.
7 Steps to Building a Succeeding SaaS-based Product
Step 1: Identify Target Audience
Before beginning the SaaS application creation process, it is important to understand who your product will be employed by.
Suppose you don't establish the buyer's persona you don't. In that case, you'll likely offer a subpar solution to a broad range of individuals rather than a unique and targeted solution for those who are fortunate.
The most crucial element in the achievement of your SaaS application involves market research. Therefore, conduct a thorough investigation into your industry, identify your specialization, and create a specific buyer profile.
Please find out your buyer's age groups, geographic regions, and purchasing habits and lifestyle habits.
These insights can assist you in getting an understanding of what consumers want now and shortly. This aspect lets you design your product, keeping those needs and needs in mind.
Step 2. Define A Budget
The development, design, promotion, and marketing of the SaaS product will come with various expenses. Therefore, it cannot be easy to get your idea to the final stage without careful analysis of your financial needs.
The cost for the launch of the SaaS product is determined by the size of the product and its functionality, and the marketing strategies.
Plan for any unexpected delays or issues after weighing regular expenses like costs for servers, software monitoring costs, maintenance, and development fees.
The budgeting process on each aspect will help you manage any unexpected events and keep your development on course.
Step 3: Determine the Unique Selling Point of Your SaaS
You may already have an idea of why people might want to use this SaaS solution. First, however, you must limit the required functionality to a handful of key components.
Think of using your SaaS service as an answer, not being a product when determining your most essential characteristics.
Your buyer profile will aid you in determining what issues potential customers are facing. Following that, you have to decide what your application could be the perfect solution for these issues.
If you can understand the problems your users face and the solutions you offer will be precise and efficient.
Step 4: Outline Your MVP
Now, you should be aware of your customer's needs and how your solution can satisfy those requirements. Now is the time to establish the SaaS solution's minimum viable product (MVP).
An MVP can be described as the most basic version of your solution from where the first customers can gain value. An MVP's primary purpose is to test whether your market is ready to accept the SaaS solution.
Building an MVP before launching your final product is crucial to testing the concept. If you release your product too soon, you'll spend an enormous amount of money on an item nobody wants to purchase.
Step 5: Determine the Technical Requirements
It's essential to record every one of the technical specifications of the SaaS product you're planning to create and the main characteristics.
Frameworks, programming languages, and components for the user interface should all be chosen carefully before the time. If not, you could require updating your code to handle new situations.
Before beginning the development process, customization, security, and privacy possibilities should be considered. Another aspect that must be considered when creating SaaS software is the capability to connect with third-party services.
Integrate your product into other applications that permit users to do more by using one application. This aspect will enhance the value your product offers.
Smart integration using widely-used outbound software can also aid in increasing your earnings. Effective integration plans, on the contrary, need to simplify the process of integration and make it easy to use.
Step 6: Choose A Pricing Model
The most significant element to increasing your market presence is to provide the SaaS solution with a reputable pricing structure.
Set prices for your SaaS application based on your buyer's persona to ensure that the application is of the best value to each of your customers based on their current demands. There are a variety of pricing options to choose from.
A free version that comes with more features available with premium subscriptions is a great option for most SaaS products. This aspect lets users evaluate how valuable the product is for them. When they're satisfied, they'll be more inclined to purchase more expensive versions.
Fixed monthly or annual plans that come with a free trial are another popular pricing plan for SaaS applications.
In the same way, it's easier to gain perspective customers' trust by showing the benefits your product has during the trial rather than convincing them that they should purchase the product before they've had a chance to try it.
In the end, you can structure your SaaS product to be the basis of a one-time payment model, which lets people purchase the product once and then enjoy it throughout their lives.
When you decide on a pricing approach, be aware of your customer's purchasing habits and the type of services the SaaS product offers.
Step 7: Hire the Most Effective Development Team
After settling on all your requirements and finances, the real work can begin.
It's a lie to claim that the development phase is one of the most critical and the most vulnerable in creating the most successful SaaS product.
Select the developers you want to develop your SaaS application the same way you choose your business partners to ensure that you receive the top SaaS service for development.
Find skilled developers who are experts in their particular technologies based on the technical stack used to create the SaaS project. Consider Saas in Mobile App Development.
It is necessary to be familiar with the following terms before making a decision as Dedicated Team, Entire Team, Initial Costs, SaaS Development Lifecycle, and Application Development Company. Consider our Product Development Services, Project Development, SaaS Development Life Cycle, Application Development Services, and Business Consultants. Business Hypotheses, Business Leaders.
We implement the following:
Revenue Of Cloud Software
Target Cloud Platform
Direct Users
Indirect Users
Hybrid Users
Reference Architecture Collateral
Architecture Proof
Additional Developers
Conclusion
To stay ahead of the challenge, you could increase the chances of success for your project by selecting a firm that offers full-service development along with the expertise and knowledge in designing, planning, and creating SaaS applications and platforms which attract customers paying for their investment.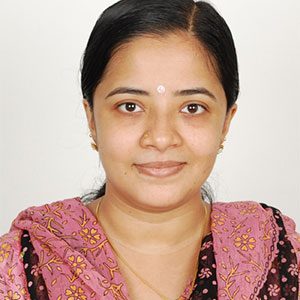 Dr.Supreena has published two international books in finance with the able guidance of her guide and department at Ethiraj College of Women, University of Madras during her PhD in Economics and Finance. She is the Recipient of Dr Vedagiri Shanmugasundaram (An Oxford Scholar) Award for Outstanding and Successful PhD Candidate from Ethiraj College for Women concerning research record and academic distinction. She is experienced in the domain of finance, digital marketing and information technology writing on Artificial Intelligence, IoT, PaaS and SaaS cloud computing etc. She is NIIT qualified in Advanced Network Computing, Google Certified in digital marketing. Her hobbies to maintain balance and reduce stress are gardening and cooking.