The use of custom healthcare solutions apps has increased patient engagement. More people are focused on enhancing their health and wellness by following a healthy diet advised by a fitness expert, scheduling routine checkups with their doctor, and keeping their medication reminders app scheduled and follow-up appointments. The correct diet planner app will also assist you in controlling your daily food intake.
The healthcare organization is modernizing along with the market's rapid technological advancement. Numerous advancements are currently in use, including robotic surgery and wearable device technology. As a result, most companies in this sector now turn to mHealth applications as their primary options.
Top apps in healthcare:
Let's look at some suggestions for health apps to aid you in choosing the ideal one.
Doctor on-demand app:
Imagine experiencing a severe stomachache while traveling to a distant place. Then, what would you do? Even if you intend to use DIY therapies, will the materials be accessible? Some people need to be made aware that there is a means for users to connect with a licensed physician whenever they want, wherever. Yes, we are referring to applications for on-demand doctors.
Doctor On Demand is one of the well-known apps for this remedy. Users of this platform can access custom healthcare services and remote care without going to the hospital. Patients can create a profile, look up doctors, schedule consultations, and access businesses with custom healthcare services they need through Doctor On Demand.
How Does the App Make Money With Doctor On Demand's Revenue Model?
● Medical practice professionals must pay to be mentioned in the custom healthcare solutions application featured listings.
● Each interactive patient experience transaction generates revenue for the app.
● commissions from third parties for in-app advertising.
Diet Tracking app: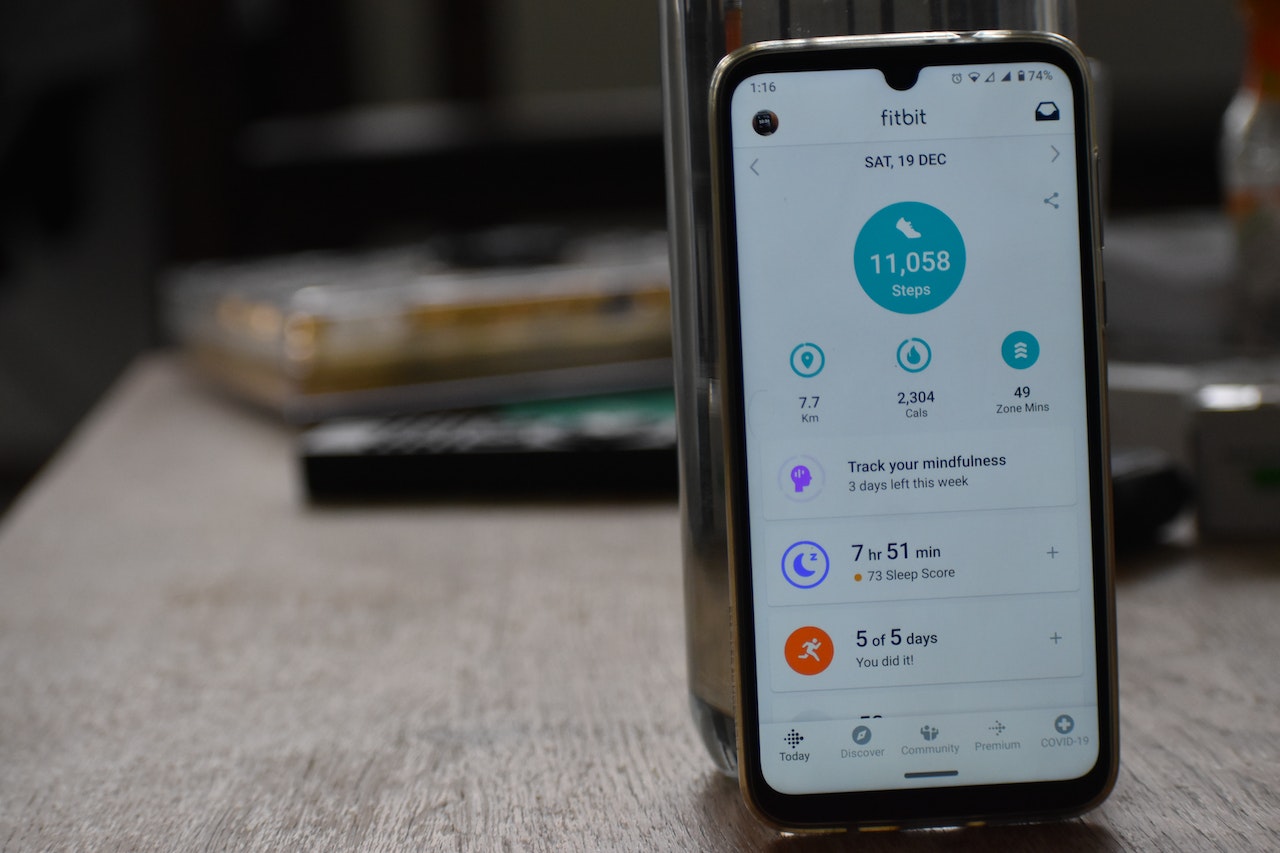 Everyone wants to be fit and fat-free, and diet monitoring apps and custom healthcare solutions are available to help users achieve this goal. By 2026, the worldwide fitness industry will reach $14.7 billion, predicts Polaris Market Research. It indicates that your diet-tracking app has a lot of potential. MyFitnessPal, however, is the market leader in this sector.
One of the most well-known fitness and diet tracking programs, it aids users in keeping track of their custom components such as daily calorie intake, vitamin intake, and other custom configuration information. In addition, the platform can analyze users' eating habits, suggesting what is lacking and what should be cut back.
\What Is the MyFitnessPal App's Business intelligence Model?
● The app uses sponsorship money to display its advertisements and items.
● Users are persuaded to subscribe to access more custom forms, amenities, and sophisticated features.
● Interested users can purchase extras like more workout sessions and diet plans.
● Affiliate promotion
Medical Record app:
A medical record app is a type of diary app that gives people access to patient record features so they may save them for later use. In addition, users can share these custom report electronic records with other clinicians at any time, from anywhere. It allows medical professionals to assess a sensitive patient's past health and make medication recommendations accordingly.
MediSafe is one of the most well-known custom software apps for medical student records. A design of a custom medical reminder app is all that it is. Users can receive individualized prescription reminders and important drug warnings. Sensitive patient data who have registered can also access real-time support using the app.
MediSafe's Business Process Model: How Does It Make Money?
● After the customer pays, the freemium model will provide advanced features.
● Content that has been certified and allows chronic patient control free access to a portion of the medical information
● campaigns for localized advertising
● Membership costs
E-Prescription app:
Applications for medication delivery interact closely with e-Prescriptions. It is known that an e-prescription application stores patient data safely and is integrated with the systems of doctors' offices and hospitals. It makes communicating about any medical issues easier for people and doctors.
GoodRx is a well-known website and smartphone application for electronic prescriptions in the US. The best feature of the custom healthcare application development program is that it lets users compare pharmacies' prices to choose the less expensive one. In addition, it offers medical assistance services based on prescriptions.
How Does This App Make Money With the GoodRx Revenue Model?
● Prescription income is when a coupon code is created for the clients, and after the code has been used multiple times, the platform is paid back the fixed price.
● Advertisements 
● Subscriptions (Gold and Kroger Savings)
Online therapy app:
Applications for online therapy are created to make it simple for communication between patients to consult their doctors or therapists. For business communication, the app provides calling and texting options. These apps assist people who are hesitant to address their medical concerns with doctors face-to-face.
Talkspace is among the most promising applications for online therapy. It enables patient treatment to communicate with physicians and discuss their issues. It distinguishes itself from other therapy apps with features including planned appointments, appointment reminders, connecting with the appropriate therapist, and video and audio text.
Talkspace's Business Process Model: How Does It Earn Money?
● Membership costs
● Ads within apps
● App Store purchases
● Model Freemium
● Paying downloads
On-demand Physiotherapist app:
Applications for custom website on-demand physiotherapists have revolutionized the market with their convenience. Patients can schedule appointments with a local physiotherapist using the app at any time or place. Users can choose the option with the best reviews and ratings. They can also set up an appointment and pay bills online.
The physiotherapy custom healthcare software development program iFit aims to improve the standard of care. Numerous aspects raise poor patient treatment compliance and enhance geriatric patient outcomes. Additionally, it provides easy-to-access impaired patient communication education and interactive patient experience.
How Does the App Make Money With the iFit Revenue Model?
● App Store purchases
● ads from third parties
● Model of subscription for paid features
● commissions from the selling of drugs
VR Meditation app:
A virtual reality-based meditation app is one of the best concepts for a health app. You can add many functions to make your meditation app unique. Some examples include using soothing sounds, background area control, 360-degree recordings, selecting a certain temperature, etc.
Calm, a custom solution development meditation software, evolved from a simple app to become a unicorn firm. It is a fantastic mental fitness app that provides users stories, music, and meditations to help them relax and rest better.
How Does This App Make Money? Calm Revenue Model
● After the seven-day free trial, subscriptions (Consumer Channels) will be available.
● An annual and unlimited subscription plan will be available to users (Calm for Life).
● There are Calm for Business ideas (B2B Solutions) for companies who want to use this app's services.
● Brand alliances for business operations to advertise their services and goods on this platform.
Health tracking app:
Users who must keep track of their everyday activities can benefit from advanced healthcare analytics tracking apps. Additionally, it provides other features, including basic health data collection for things like heart rate, weight loss, and sleep rate. A key stage in creating a health-tracking app is market research.
One of the market's most well-known health monitoring apps, Headspace, lets you connect with contacts from your phone book, including friends and family. In addition, this website provides resources for mindfulness training, meditation, and health monitoring.
How Does the App Make Money With Headspace's Revenue Model?
● You can buy subscription options on a monthly or yearly basis.
● A business process can give their employees mental health services by selecting one of three fundamental, guided, or advanced packages.
● Like a digital health subsidiary, Headspace Health is utilized to integrate mindfulness into digital medications.
Pharmacy delivery app:
On-demand apps that provide delivery services to pharmacies are pharmacy delivery applications. Geriatric patients can use this app to deliver their medications to their door without going to the pharmacy. It helps high-risk customers who need help to get to the store to make the purchase physically.
Historically, PharmEasy has dominated pharmacy delivery apps. Customers can get on-demand medicine delivery from this one-stop shop. In addition, it offers online prescriptions, telemedicine, diagnostics, and medical consultations.
What Is the PharmEasy App's Business Analysis Model?
● By providing sponsored searches for numerous pharmaceutical companies, the app makes money.
● The consumers are given enticing discounts.
● commissions from customers for the goods and medications purchased through the site
● Fees for delivery
App for women's well-being:
Given that the menstrual cycle is so important to women's physical well-being, men and women have different business requirements. One of the more clever ideas for a custom solution health app focuses on women's well-being. An app that tracks the menstrual cycle and displays the most fertile days for sex and managing pregnancies can be created.
One of the most popular applications for women's health is clue. This tracker app is a resource for its users' well-being. It offers health education, generates shareable reports, and sets up reminders and other services.
How Does This App Make Money With the Clue Revenue Model?
● To access advanced features, subscribe to Clue Plus.
● Ads within apps
● App Store purchases (premium versions)
Conclusion:
These were the best suggestions for health apps that might assist you in making a decision.
Everyone focuses on a particular healthcare facility area, but as you are aware, there are countless options in the business demand. You can determine which solution is ideal for you and contact us.
FAQs:
How are mobile apps changing the healthcare sector?
In addition to assisting consumers, mobile applications make it easy for doctors to collect and preserve patients' private health information. Mobile apps allow patients to input their insurance cards and other information directly, reducing administrative errors for medical personnel.
Why is a health app Good?
They identified particular evaluation tool elements, questions, and items, such as literacy demand and cultural appropriateness, technical information, practical aspects of app functionality, and evolving capabilities of mobile medical apps, as being most effective in examining app content, usability, and features.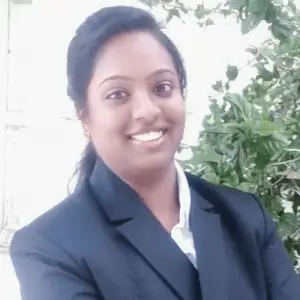 Priyadharshini K.R is a professional blogger with over 3 years of experience who works at Squash Apps. She is dedicated to providing high-quality content to help clients get more visibility on the search engine result pages. She works hard to boost her clients' online presence through various content writing services. Hailing from Erode, she is passionate about helping people understand content marketing through easily digestible materials.