Computer-Aided Software Testing, also known as CAST, is a method where computer programs are utilized to evaluate software quality in an automated way. It's become very trendy in the past few years because it provides testers and developers the time they need to concentrate on other important tasks.
This article will go over the CAST concept, the technology, its advantages, and how you can use CAST in your business. Let's get started.
What is Computer-Aided Software Testing?
Computer-Aided Software Testing (CAST) is a method that automates testing software programs by using computer programs to analyze the code and find any potential defects or mistakes.
When the software was being developed, testing was typically performed manually in the early days. Then, testers performed test cases manually, looked for defects, and recorded them in tools for managing tests.
As software applications got increasingly complex, the job of identifying and fixing any defects became more difficult and increased by 70%. CAST was created to solve this issue by automating the testing process and using computers to detect possible flaws or errors in the code. This action improves the speed of the testing process, lowers the chance of identifying weaknesses, and allows developers to focus more on doing other things.
Professional testers often develop automated tests that are faster than manual testing. These programs have become so widespread in recent years that they could replace humans as testers within the next few years!
CAST was created to address the cost of manual regression and functional testing, which took weeks to finish. It has been in use for more than two decades, but it has only become popular because of the technological advances and the rapid growth in agile development methods.
The advantages of Computer-Aided Software Testing
The advantages of using automated scripts could range from increased efficiency for your company to lower costs and best quality assurance.
There are many kinds of automated strategies on your site or in your business, so we can review them all in the following section. Let's review a few suggestions on the advantages of CAST testing over hand-written tests.
1. Increased Productivity:
One of the greatest advantages of computer-aided software testing will significantly increase productivity. Through automation of the testing process, you'll be able to let your team focus on other projects.
Computer-Aided Software Testing can help reduce costs through automation of the testing process. This aspect means you'll be able to test quicker and more efficiently without the quality.
3. Improved Quality Assurance:
Testing a product helps to improve the quality assurance of your product. Automated software can improve the overall quality and reliability of the software you use by detecting mistakes and defects that could otherwise be unnoticed. This action will guarantee a higher degree in the quality of your services and products.
4. Speedier Time to Market:
Computer-Aided Software Testing can aid in speeding the time it takes to get your product on the market by automatizing the testing process. Through scripts, you can finish your tests faster than you could do manual tests.
Automated test scripts are usually more accurate than manual tests since human mistakes are not affected. This action helps you spot errors at an early stage in the process. CAST is less prone to errors than manual tests, which could mean less work and a faster timeline to commercialization.
CAST is a fantastic method to enhance the performance of your software product applications while freeing your staff to concentrate on other important tasks.
If you're searching for an efficient and cost-effective method to test your application, CAST is a great option.
Next, we will look at ways to use computer-aided software testing in your company or business!
Different types of Computer-Aided Software Testing
There are various CAST tools that you could use in your company or organization to test and enhance product quality. Let's have a look below!
Regression tests enable developers to assess how software changes will impact the features that are already in place.
Tests to test how the software can perform when it is subjected to an overwhelming number of users or requests.
This evaluates how the software performs under certain conditions, like inadequate memory or CPU use.
4. User Interface Testing
This tests the user interface as well as the experience of an app or website
Tests on mobile devices ensure that mobile devices function properly, like smartphones and tablets.
6. The Cross-Platform Test
Testing on cross platforms makes sure that software runs well across multiple platforms, like Windows, macOS, and Linux.
API tests confirm that APIs used by your application are functioning following the specifications.
To determine if software functions according to expectations, which includes all the tasks required.
9. Data preparation for tests
The test setup of data typically is longer than the actual test. Tools can decrease the amount of time needed to prepare test data significantly.
This testing looks for security weaknesses and potential security flaws in software.
These tests confirm that databases are set up correctly and can function in diverse conditions, including a large volume of requests or users.
12. Compatibility Testing
It checks the functionality of your website across different versions of those browsers.
The next section will present guidelines on how companies can utilize computer-aided software testing to enhance their products and services.
How do you implement Computer-Aided Software Testing within Your Company?
When you are deciding to implement CAST in your practice of software engineering or software architecture, There are many points to remember:
Select which strategies and tools you'll use to implement the CAST implementation
Make sure you have a plan to ensure that your tests are successful.
Training your team members on creating and running automated scripts and then interpreting test results.
There are three strategies or tools that you can use within your business that makes use of CAST:
Automated Regression Testing
Load Testing
Performance Testing
Computer-Aided Software Testing is an efficient method that has been used for more than two decades. It will assist you in reducing time and costs through automation of the testing process and improving the quality of your testing and accuracy in the process. If you're looking to increase the performance of your software or establish more efficient QA standards for your business, give us a call today!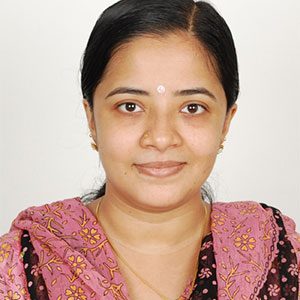 Dr.Supreena has published two international books in finance with the able guidance of her guide and department at Ethiraj College of Women, University of Madras during her PhD in Economics and Finance. She is the Recipient of Dr Vedagiri Shanmugasundaram (An Oxford Scholar) Award for Outstanding and Successful PhD Candidate from Ethiraj College for Women concerning research record and academic distinction. She is experienced in the domain of finance, digital marketing and information technology writing on Artificial Intelligence, IoT, PaaS and SaaS cloud computing etc. She is NIIT qualified in Advanced Network Computing, Google Certified in digital marketing. Her hobbies to maintain balance and reduce stress are gardening and cooking.