WooCommerce is a powerful open-source WordPress plugin that enables users to sell their products online with a highly flexible approach. If you're considering expanding your WordPress site to include an online store, then no doubt you've noticed that WooCommerce is among the more flexible choices available.
The best part is that developers created it, allowing them to create their ideal online storefront and shopping knowledge. After that, the sky's the limit regarding your website's capabilities and appearance.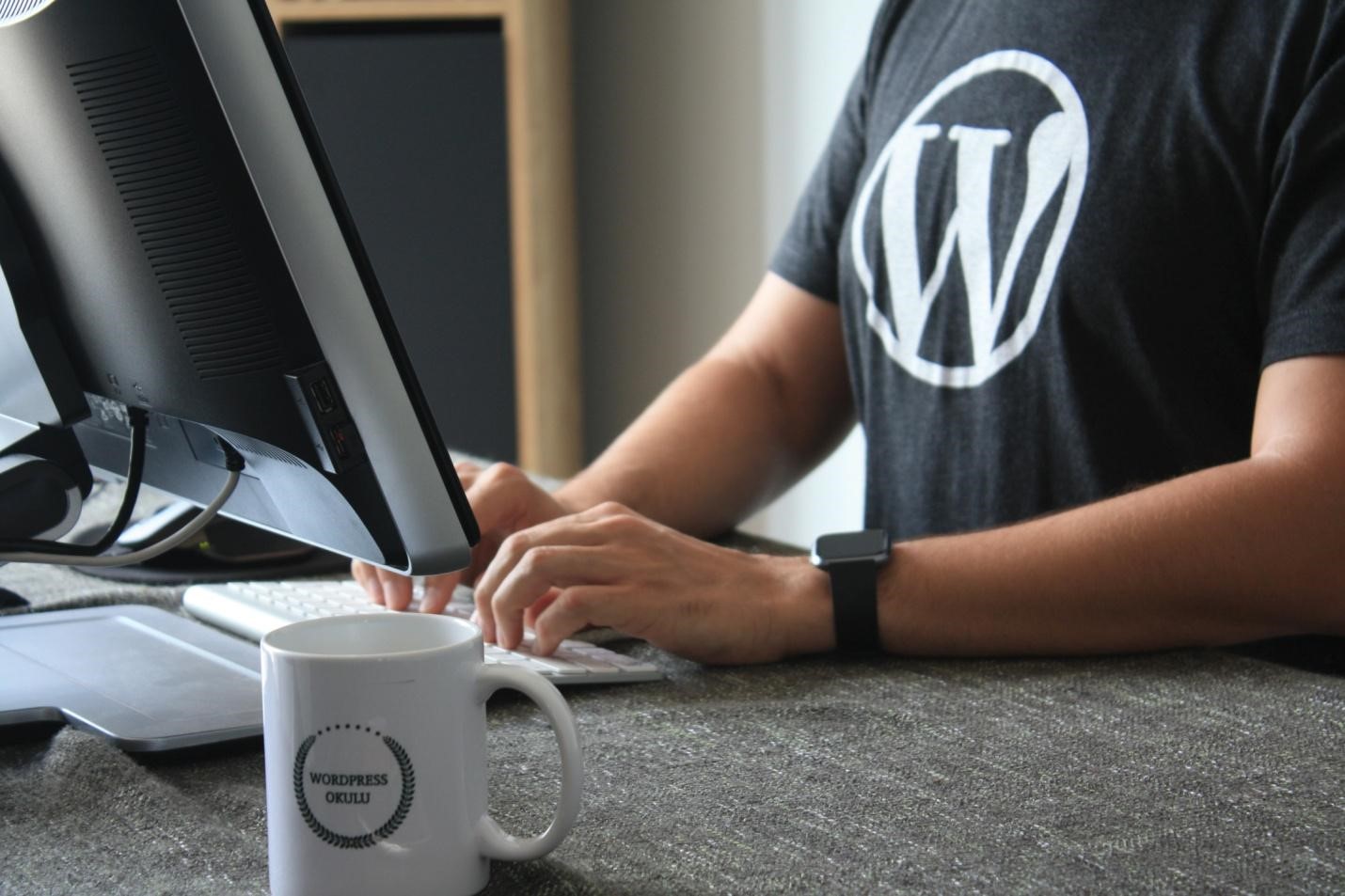 Unsplash
But, if you're planning to design and develop intricate designs and features, and you do not have a lot of knowledge in this domain, it's not something you'd want to do at home. A mistake can devastate users' knowledge resulting in lost customers and credibility.
To help you with that, we'll look at how to find and select the ideal WooCommerce developer for your particular project.
 Is it the right time to employ a WooCommerce developer?
If you're on the decision to partner with a WooCommerce developer, it's important to think about your needs carefully. Here are some typical situations where hiring a professional is highly recommended:
You're looking to design and build an eCommerce site completely from beginning to end.
You're looking for an advanced WooCommerce customization
You would like to design customized themes or templates for your online store
You require ongoing maintenance for your website or need someone to address any issues or code errors that may be affecting your site
You're looking to create custom WooCommerce plugins
You want to increase your store's performance and accessibility, SEO optimization, etc.
If you're considering any of the above-mentioned options, then it's likely the right time to locate a competent WooCommerce developer to collaborate with.
This factor is why a WooCommerce store developer can be of great help. With the world's internet workforce, your company can access a huge collection of WooCommerce developers around the globe. However, finding the right expert may be a challenge for small companies and larger corporations, given various options
What are the expectations of a top WooCommerce developer?
Unsplash
To determine the best professional(s) to do the job, it is important to know what skills they will bring to complete the task.
This aspect could indeed be different depending on the particular project. However, there's a broad range of skills that every good WooCommerce developer must have, which include:
 Hard skills.
Hard skills encompass the ability to program and develop and require a thorough understanding of WordPress and WooCommerce, HTML5/XHTML XML, and JavaScript/jQuery (Seven must try JavaScript Frameworks) or CSS3 expertise. They'll also have to translate mockups of websites in Photoshop and convert them into fully functional websites with a mobile-friendly designs. In addition, they need to have an excellent technical understanding of the front end. Consider the ultimate guide for android apps.
Knowledge.
Responsive and professional website design knowledge signifies that you're working with an knowledgeable expert. In addition, the chosen WooCommerce developer must have prior knowledge working with eCommerce companies and be able to consult on the most effective practices and current WooCommerce fashions.
Soft skills.
One final aspect to consider is the importance of soothing abilities. To bring your vision of a WooCommerce project to life, you'll need an open and close collaboration with your chosen developer. They must be able to work with project managers and others in the team to grasp the goals they want to achieve. This aspect requires excellent communication skills and problem-solving capabilities, and a high degree of patience, dependability and an eye for particulars is crucial. Other important aspects include Custom Features, Custom Plugins, Business Ideas, Source Plugin, Mobile Applications, and Third-Party Applications.
Never ignore Client Specifications, the Biggest WooCommerce Customization Mistakes, Customization Steps, Excellent Knowledge, Knowledge Foundation, and Customer Acquisition.
Consider the usage of WooCommerce Hooks and Correct Hooks.
Does your project have Exact Requirements Project Requirements, Conditional Content, PHP Files, Technology & Programming, Query Monitor, and Query Parameters?
What should you consider before searching for the right WooCommerce developer:
Before looking for the ideal WooCommerce developer, you should have the exact specifications.
Three steps can aid you in preparing for your task:
1. Define the fundamentals of the project
In the beginning, you have to establish the foundations of your project by asking yourself these questions:
What is the scope of the project? What exactly are you looking for a WooCommerce developer to do?
When will the project begin, and what time frame do you expect the project to last? For example, a complicated project could require months or even years to finish, whereas an easy task could only require a professional developer for a couple of hours.
Do you think your developer can dedicate all-day time to your project?
Have you got a set timeframe?
Who's part of the project? What is their role? Do you have internal web designers or project managers involved in the development? Who will be your primary contact for the designer?
What amount of money can you commit to developing your WordPress developer?
2. Define the qualities of your ideal partner
Create a list of the "must-have" and "nice to be able to" development abilities.
It could be:
A background for WooCommerce.
Experience gained over the years in the domain
Expertise in additional eCommerce platforms, namely Magento and Shopify
Language proficiency in specific programming languages
knowledge of theme development for websites
….these are only a few examples, but you'll get the idea.
3. Make sure you are ready to take on your WooCommerce developer
When you're prepared to begin cooperating with an internet designer, have all the documents and materials ready to help them become acquainted with the project. This aspect will allow them to get started and get the job completed!
Where can I locate a WooCommerce developer?
Now you're in the right position to search for a good web developer who can help you develop your WooCommerce project. Here are four methods to go in the direction of finding the perfect combination:
Find profiles of web developers on platforms for freelancers. Many online marketplaces specialize in web- as well as WordPress development. You'll be able to define your needs and get an expert to help. Be sure your time zone matches the developer you're looking at.
Make an offer for a job on an online job board. Similar to other freelance work platforms, many job boards are also online, specifically designed for development and technology. Websites are specifically designed to find remote workers, startup employees, and more. Even traditional channels like LinkedIn present a decent starting point.
Post your job advertisement via your website. Make sure to promote your job opening on your site. You can also use social media such as Twitter or Facebook to encourage interested applicants to fill out an application on your website.
Partner with a hiring company. A specialist hiring partner employs vetted and knowledgeable candidates. They'll connect you with the correct people and reduce the time needed to interview and evaluate every candidate.
Although viable, two options are extremely time-consuming due to the sheer quantity of applications and profiles you'll need to review. In addition, if you choose option three and publish your information on your website and social media, you could receive applications from people who aren't qualified.
In essence, any procedure that requires you to check candidates on their skills and knowledge requires you to make an educated choice in a subject you may not understand well. Therefore, we recommend having an employer partner.
Best methods to screen the candidates
In the process of selecting candidates for screening for an interview, there are certain questions to be asked to make sure they're aware of what they're speaking about:
Please find out about their knowledge using extensions and PHP. A good WooCommerce developer should put a high priority on PHP in their strategy. Consider PHP in desktop applications. This means they shouldn't be relying too heavily on third-party plugins or tools. Unfortunately, this aspect can adversely impact the speed of loading your site and boost the cost of eCommerce development over the long run.
Ask how they can improve WooCommerce performance. A skilled developer must know how to optimize online stores to increase sales, SEO, speed, and accessibility.
What kind of documentation and backend design can they offer? A professional with knowledge will provide precise instructions or a guiding backend to ensure you don't get lost in the dark when you've completed the task. Verify that this is an integral part of their process before signing on the"dotted line.
WooCommerce development should not be taken lightly.
Implementing a new WooCommerce development project can be a thrilling procedure. However, it would help if you didn't jump into it without researching before starting, as you may hire the wrong person. In addition, it could result in a cascading effect that could have serious implications for your project, such as delay in the timeframe, technical issues, and loss from the business… only to mention some.
A hiring company is your best bet for finding the right WooExpert. They're highly trained and only use top-quality WooCommerce experts, so you'll have peace of mind.
Consider the below-mentioned parameters for a good decision, such as Web Apps Development, Mobile Apps Development, Software Development, Development Companies, and Development Firm
Contact us for the Majority Of Development Work, Plugin Development, Woocommerce Developer, Freelance WooCommerce Developer, Developer Job Responsibilities, Developer Outfits, Elementor Developer, Expert Developers
Design Agency, Sayenko Design, CityTech Design, Digital Marketing Agency
We also help in Email Marketing with Custom Order Tables.
Conclusion
We are a risk-free hiring option if you're searching for WooCommerce designers. Squash Apps connects you with experts who have been thoroughly vetted following the requirements for each project. This aspect ensures that each developer has the skills required to finish the job.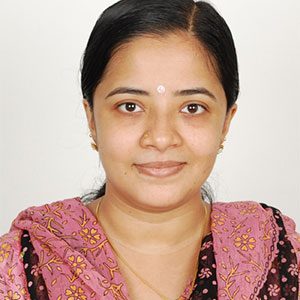 Dr.Supreena has published two international books in finance with the able guidance of her guide and department at Ethiraj College of Women, University of Madras during her PhD in Economics and Finance. She is the Recipient of Dr Vedagiri Shanmugasundaram (An Oxford Scholar) Award for Outstanding and Successful PhD Candidate from Ethiraj College for Women concerning research record and academic distinction. She is experienced in the domain of finance, digital marketing and information technology writing on Artificial Intelligence, IoT, PaaS and SaaS cloud computing etc. She is NIIT qualified in Advanced Network Computing, Google Certified in digital marketing. Her hobbies to maintain balance and reduce stress are gardening and cooking.